XPRIZE offers new ocean health awards
by Julie Freydlin Tuesday, October 29, 2013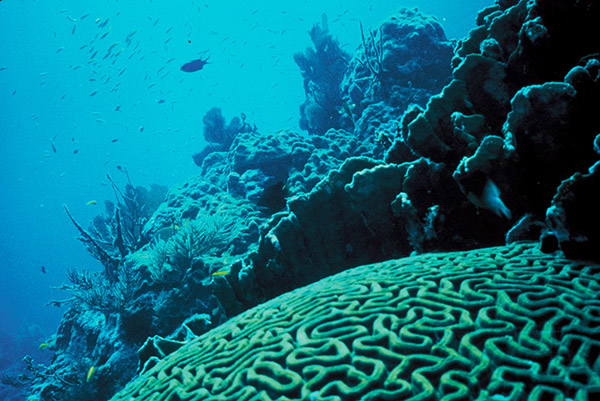 XPRIZE, the organization that used competition to propel the development of private space travel and super-efficient vehicles, is now making a commitment to improving ocean health.
Oceans are becoming more and more acidic, primarily due to the release of carbon dioxide to the atmosphere, says Scott Doney, a marine geochemist at the Woods Hole Oceanographic Institution (WHOI) in Massachusetts, who is not involved with XPRIZE. About a quarter of the carbon dioxide released by human activities is taken up by the ocean, he says, increasing the acidity and harming marine life. But "there is a great need for more data on how rapidly pH is changing and how it affects corals, pteropods and all other sea life," adds Ray Schmitt, an oceanographer at WHOI who also is not involved with XPRIZE. 
To address the issue of how climate change is affecting the oceans, in September, XPRIZE rolled out the Wendy Schmidt Ocean Health prize, which will award two prizes, each worth $1 million. The winning teams will "produce the most accurate and affordable pH sensors in a variety of trials that test the fluctuating conditions of diverse ocean environments," says Eric Desatnik of XPRIZE.
In late October, XPRIZE announced an even deeper commitment to ocean health: By 2020, the organization plans to unveil three more prizes dedicated to understanding and preserving oceans — and the organization is letting the public decide which challenges are most urgent. "As XPRIZE believes ideas can come from anywhere, we will now seek guidance on where we should go next via our Ocean Ambassador Program, allowing the public to come along on this journey with us," Desatnik says.
"As an oceanographer, I have to be pleased that a person like Wendy Schmidt is taking an interest in the ocean," says Ray Schmitt. "We have to understand the ocean before we destroy its value."
The first XPRIZE was awarded in 2004 to the creators of a plane that reached more than100 kilometers altitude — the edge of "space" — twice within two weeks. In 2011, XPRIZE awarded its first ocean health XPRIZE, for technology that improved the rate of oil-spill cleanup by almost four times the existing industry standard.