World's longest underwater cave found in Mexico
by Bethany Augliere Tuesday, April 10, 2018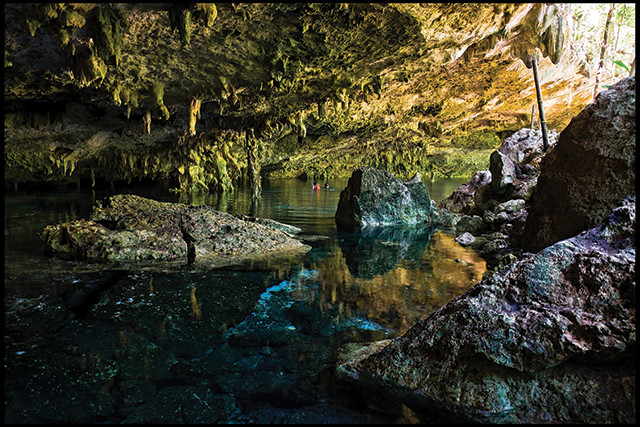 In January, scientists and underwater explorers working with the Great Maya Aquifer (Gran Acuífero Maya, or GAM) project discovered the world's longest flooded cave system, which stretches 347 kilometers in Quintana Roo on Mexico's Yucatán Peninsula.
After 10 months of intensive fieldwork, the team found a connection between two of the largest flooded caverns in the world, called Sac Actun and Dos Ojos, in the coastal town of Tulum, which is famous for its Mayan ruins.
Before the discovery, the longest underwater cave was 270-kilometer Ox Bel Ha, located south of Tulum. Sac Actun ranked second at 263 kilometers while Dos Ojos was fourth at 83 kilometers. With a connection between the latter two established, and according to speleological convention under which the name of the larger cave takes precedence, the entire system is now known as Sac Actun and is considered the longest underwater cave in the world.
Finding the connection required hundreds of hours of treacherous diving and mapping in the submerged labyrinth. GAM explorers plan to search for connections between Sac Actun and three other systems of nearby caves.
Part of GAM's mission is to understand the history of the region's ancient Maya civilization and its relationship to the aquifer system, as well as to protect and conserve the aquifer as a valuable natural resource.
The new cave is home to remains of extinct animals, along with artifacts that provide insight into North America's earliest settlers and the Maya civilization, said Guillermo de Anda, GAM director and an underwater archaeologist at Mexico's National Institute of Anthropology and History, in a statement. "This huge cave represents the most important submerged archaeological site in the world."