Working near Gorkha's epicenter
by Lucas Joel Thursday, November 19, 2015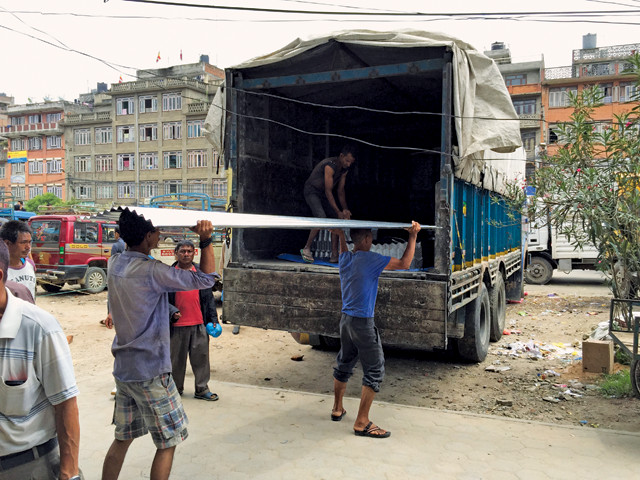 Hari Krishna Bhattarai works for the World Wildlife Fund (WWF) in Nepal, as well as for Educating Nepal, an organization that aims to improve the education of Nepali schoolchildren. On Friday, April 24, Bhattarai was working at a field site in Gorkha, tending to various WWF-related projects and working with locals in the Gorkha region. The next day, April 25, was a Nepalese public holiday, so Bhattarai returned to his home city, Pokhara, near the Annapurna Massif. The Gorkha quake struck Saturday, doing little damage to Pokhara. On Monday, Bhattarai returned to the area near Barpak, where he had been working, to deliver relief supplies like beans and rice.
"The road was very bad, so it was hard to reach the village," Bhattarai says. "We had to park and walk for two hours to reach the village, and when we got there I found that the people I had met on Thursday and Friday had died. Every building was destroyed. Only the school we had constructed stayed standing."
Bhattarai spoke with survivors, and they told him how, during the one or two minutes of shaking, they saw their houses jump up in the air, followed by a large boom, then dust everywhere, and then, again, boom, boom, boom. "I lost my father," or "I lost my daughter," were frequent cries.
Bhattarai slept under a tarp while he helped with relief efforts, and saw helicopters from the U.N. delivering food and supplies. Aftershocks came regularly, keeping relief workers from sleeping. One of the bigger worries, Bhattarai says, is that "the monsoon is coming, which is not good for those still sleeping under tarps."