Where on Earth? - May 2016
by The American Geosciences Institute Friday, April 29, 2016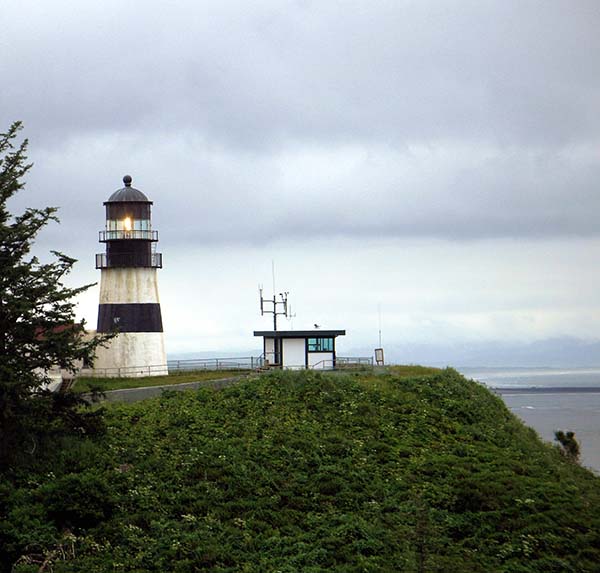 Clues for May 2016:
An explorer named this massive headland in 1788 after feeling thwarted upon not finding the mouth of a large, regionally important river. (Little did he know it was just around the corner of the headland.) Eighteen years later, the host country's most significant exploratory expedition ended at this point.

Today, visitors to the state park in which this site is located and which shares its name with the headland can explore an interpretative center towering on a cliff 60 meters above the ocean and two lighthouses, including one that is the oldest functioning lighthouse on the host country's western seaboard.

The headland cliffs are predominantly composed of Middle Eocene-aged submarine and subaerial basalts that erupted about 60 million years ago and which form the base of the nearby coastal mountain range. The headland provides excellent exposures of pillow basalts.
Name the headland and its location.
Scroll down for the answer
Answer: Cape Disappointment in Washington state was named in 1788 by an explorer who failed to find the mouth of the Columbia River, which lies close to the headland. The mouth was reached in 1805 by Meriwether Lewis and William Clark, for whom the Cape Disappointment State Park interpretive center is named. Top photo is by Megan Sever. Bottom photo is by loggedout, CC BY 3.0.
May Winners: Jim Almendinger (Marine on St. Croix, Minn.) Lawrence M. Austin (Grand Rapids, Mich.) Angela Stallone (Rome, Italy) Carla M. Whittington (Black Diamond, Wash.) Grace Winer (Seattle, Wash.)
Visit the Where on Earth? archive.
EARTH also welcomes your photos to consider for the contest. Learn more about submitting photos here.