What makes a disaster? Does this blizzard count?
by Carolyn Gramling Thursday, January 5, 2012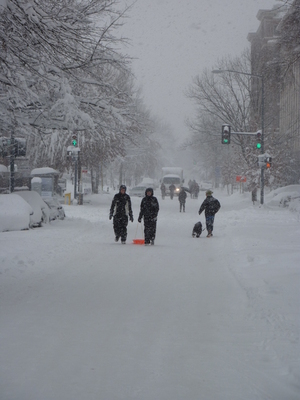 Blogging on EARTH
Actually, this is a meta-blog: A blog about a blog.
Not had enough of the snow yet?
One of EARTH's regular contributors, geologist and NOVA instructor Callan Bentley, has an interesting post, titled "What makes a disaster?," on his own blog. The post, prompted by the recent mid-Atlantic back-to-back blizzards, mulls over natural hazards, preparedness (or lack thereof) and how these factors combine to form a real disaster. 
He considers the question through the lens of both D.C.'s response to the blizzard — the city was paralyzed, shut down in a way that had denizens of cities not too much farther north shaking their heads in bewilderment — and the recent earthquake in Haiti. Definitely worth a read.