Western wildfires affect water quality
by Sarah Derouin Thursday, December 14, 2017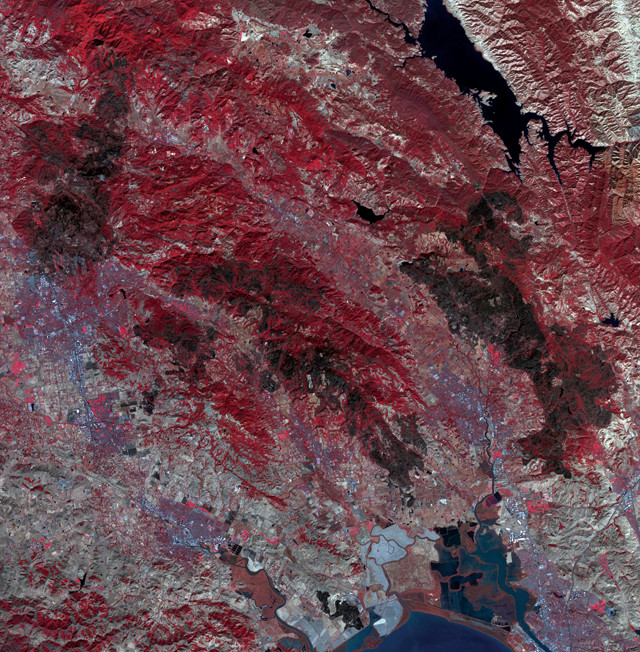 Wildfires have burned increasing acreage in recent decades, a trend that's expected to continue with global climate change. In the U.S. West, the frequency of fires has implications for water availability — both water used to fight wildfires and municipal water supplies, which can be contaminated by loosened debris from eroding, fire-burned slopes.
In a new study in Geophysical Research Letters, scientists examined 471 watersheds in the West to evaluate their susceptibility to fires, erosion and climate. Wildfires burn away vegetation that normally stabilizes slopes, allowing water or snowmelt to carry soil, ash and sediment downslope more easily. In other cases, fires can bake the soil, hardening the surface and turning it into a natural raincoat; the ground thus absorbs less water and the flowing water gains erosive power as it picks up speed. Both situations can increase the amount of sediment entering streams, rivers and reservoirs.
The researchers modeled fire, climate and erosion data and found that by 2050, a third of watersheds in the western U.S. could see their sediment loads doubled. And 90 percent of the watersheds will likely experience an increase in sedimentation of at least 10 percent. "Increased sedimentation could negatively impact water supply and quality for some communities," the team wrote, and could also affect aquatic ecosystems.
"At least 65 percent of the water supply in the West originates in watersheds with fire-prone vegetation," said lead author Joel Sankey, a scientist with the U.S. Geological Survey in Flagstaff, Ariz., in a statement. He said the study is the first "forward-looking study of the relationship between climate change, future wildfires and soil erosion, and their effects on ecosystems and watersheds throughout the West."