West Virginia Coal: Dirty water, dirtier politics - but will there be a cleaner future?
by Mary Caperton Morton Thursday, January 5, 2012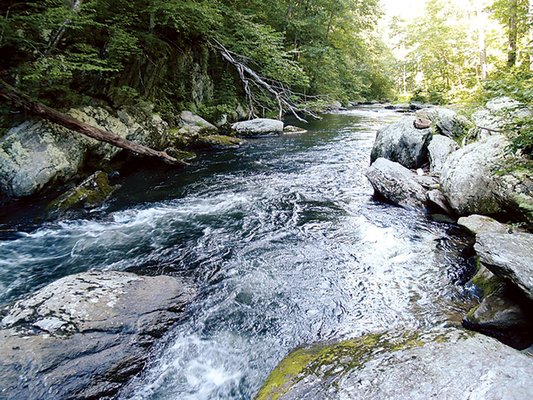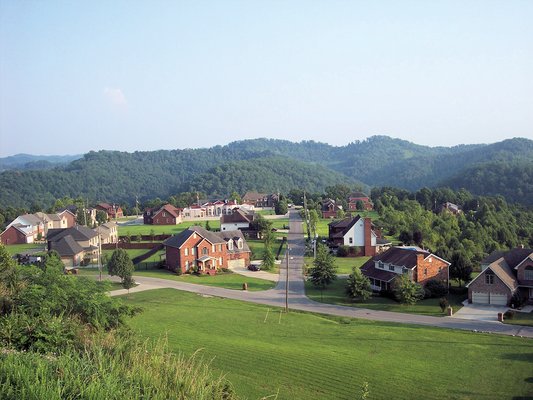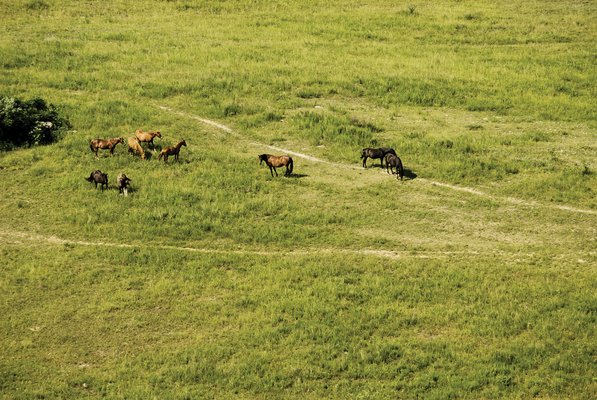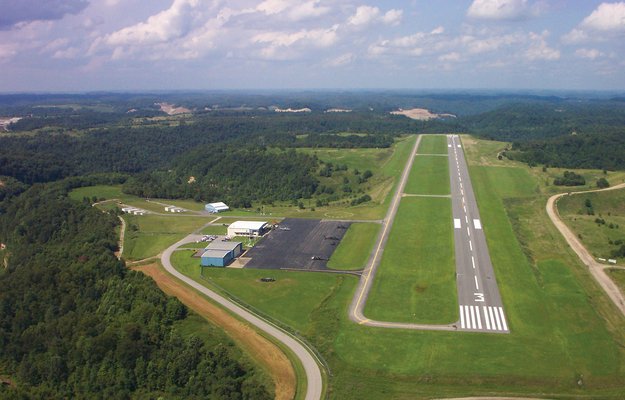 Coal has always been king in West Virginia. For more than 250 years, the mining industry has ruled the Mountain State, sometimes running roughshod over worker's rights, public safety and West Virginia's mountain ecosystems in the push for higher yields. Coal mining is not without its benefits: West Virginia's mines produce 15 percent of our country's coal and half of our coal exports. And the industry provides 40,000 jobs and contributes $3.5 billion to the Mountain State's economy. Now with U.S. energy demands increasing and oil and natural gas prices soaring, coal's proponents are calling for even more vigorous mining of West Virginia's remaining estimated 52 billion tons of recoverable coal. But the energy crisis isn't the only trend influencing the coal industry. Mining pollution is also garnering widespread attention, and new regulations are forcing mining companies to strike a better balance between protecting the environment and increasing yields.
After years of abuse, some coal companies have made clear, concerted efforts to clean up pollution and provide the people of West Virginia with the jobs and money that come with the coal industry, without harming the environment or local communities. These efforts have been applauded by environmentalists and citizens alike, who say they are optimistic about the future of coal in the state. But recently, a number of court cases, challenging everything from land use permits to violations of the Clean Water Act, have once again highlighted the darker side of the industry: Not all mining operations are clean or transparent.
In lawsuit after lawsuit over the past four years, West Virginia's Supreme Court repeatedly found in favor of Massey Energy, the third-largest coal mining company in the state. Despite strong evidence that Massey operations had impacted residents' health, violated land use permits and extensively polluted rivers, the court kept overturning verdicts against Massey. Even with the coal industry's long history of undue influence in the state, it was a mystery to many West Virginians why Massey kept winning. Then came the New York Times photos: pictures of Supreme Court Justice Elliott 'Spike' Maynard vacationing in the French Riviera with Massey chief Don Blankenship while a $50 million lawsuit was pending in Maynard's court against Massey Energy. Then the news came that Blankenship had also spent $3.5 million to get another justice, Brent Benjamin, elected to the same court. The two judges had each voted on several occasions to throw out cases and verdicts against Massey.
"The New York Times pictures confirmed what many of us had suspected: that the coal industry is ruled by robber-baron politics and 'good old boy' cronyism," says Mary Ann Hitt, executive director of Appalachian Voices, an environmental group based in Boone, N.C.
The tables began to turn on Massey last summer when the U.S. Environmental Protection Agency (EPA) sued Massey Energy for millions, citing more than 4,500 documented violations of the Clean Water Act. The Clean Water Act, established in 1972, was designed to protect the country's surface waterways from pollution by using a permit system to regulate the kinds and amounts of waste that industries can dump into streams and rivers. In its complaint, EPA accused Massey of polluting hundreds of streams and rivers in West Virginia and Kentucky with heavy metals, slurry and acid mine drainage, in some instances more than 10 times the permitted levels. This time, Massey was forced out of the comfort of state courts, as EPA filed its case in federal court. After months of negotiation, Massey settled the suit in January by offering to pay a record $20 million, the largest civil suit payout in EPA water-protection history.
Money wasn't enough for EPA, however. "Determined to raise the bar for the mining industry," the federal agency also had a number of "unprecedented compliance measures" for Massey to meet, according to an EPA press release. "Massey has to develop a very strong environmental program and submit regular reports to the EPA," says Robert Klepp, one of EPA's attorneys on the case. The company must also set aside an additional $10 million for future pollution mitigation, completely revamp their waste storage facilities and set aside almost a square kilometer of riverfront land for conservation purposes.
"The Massey case has greatly affected the rest of the mining industry," Klepp says. "[Water pollution] was an area where many companies were not paying attention. Twenty-million dollars certainly got everybody's attention." 
Although a spokesperson for the National Mining Association declined to comment on this particular case, Carol Raulston, the association's senior vice president of communications, noted that environmental problems "are expensive to correct and are not good for community relations." Nobody wants that, she says. "[Mining companies] must comply with the laws and meet regulatory obligations."
Although the Massey settlement is a step in the right direction, it's not enough, Hitt says. "Mining's impact on the environment, particularly on aquatic habitats, is tragic," she says. In June, EPA released a report on stream health that monitored mayfly populations downstream from mining operations in West Virginia. During their spring bloom, mayflies account for about half of the insect population near streams in this region, making them a staple in the diets of fish, amphibians and other stream life, says Margaret Passmore, one of the EPA biologists who conducted the study. Passmore sampled dozens of streams and found mayfly populations were drastically reduced downstream from mining operations, in some places accounting for less than 7 percent of the insect population.
Environmental groups cite this stream health study and several others as evidence the Clean Water Act is not doing enough to protect Appalachia's waterways. "The Clean Water Act was originally intended to prevent the dumping of toxic waste, including most mining waste, into streams," Hitt says. But in 2002, the Bush administration reclassified certain types of mining waste, including the rubble from mountaintop removal mines, as "fill material" that could legally be dumped into streams for disposal.
Fill material "is an engineering term adapted from the highway or construction industry that signifies the leftover dirt and rock not needed for construction," says Steven Gardner, president of Engineering Consulting Services Incorporated, which works with mining companies in Kentucky and West Virginia on mine mapping, planning and design. "There is no difference between highway construction and mining, and whatever impacts exist are identical," Gardner says. But others disagree. For one thing, "mining fill is extremely high in selenium, which is toxic, known to cause health problems, and has been shown to cause mutations in fish," says Vernon Haltom, co-director of Coal River Mountain Watch in Whitesville, W.Va. "And that's just one contaminant of many."
Hitt says the seemingly minor change in fill material semantics "proved to be a major catalyst for mountaintop removal mining," in which the top of a mountain is removed to harvest an underlying coal seam. "Since debris from mountaintop removal is now acceptable 'fill material,' coal companies are dumping millions of tons of mining waste into nearby valleys and streams using a streamlined permitting process" with little oversight, she says. 
In July 2004, the Appalachian Center for the Economy and the Environment, a nonprofit law firm based in Lewisburg, W.Va., sued the U.S. Army Corps of Engineers to ban the streamlined fill material permit process and require coal companies to seek individual permits that would allow for close scrutiny of their intended waste disposal practices. Almost three years later, in March 2008, the federal Fourth Circuit Court of Appeals struck down the current permit system, saying, "the Appalachian Mountains … are one of the nation's richest, most diverse, and most delicate ecosystems, an ecosystem that the mountaintop coal mining, authorized by the Corps' general permit, may irrevocably damage or destroy."
"The Clean Water Act clearly states you can't degrade the water," says Joe Lovett, executive director of the Appalachian Center. Yet mining companies are filling streams with waste, "and the industry is making no effort at any kind of mitigation," he says. "There's no question in my mind that they are violating the law." For now, valley fill permits are on hold, awaiting a new appeal with a hearing scheduled this month. "The decision on that appeal will significantly affect the mining industry," Hitt says. "If it's overturned it will unleash a new round of mountaintop removal mines, so we're watching the case very closely."
The permit appeals case isn't the only new regulation coal companies are facing. In May 2007, U.S. Reps. Frank Pallone, D-N.J., and Chris Shays, R-Conn., introduced the Clean Water Protection Act to Congress. The act, drafted by the Appalachian Center, is designed "to restore the original intent of the Clean Water Act by clarifying that fill material cannot be comprised of mining waste." To date, 146 representatives have agreed to back the bill, and several senators have expressed interest as well.
The National Mining Association opposes the new legislation because the act would "severely curtail energy production," Raulston says. The mining industry has been working for years to develop new reclamation technologies that will leave abandoned mining sites in as good condition as before they were mined, she says. "Our efforts aren't in response to any kind of green trend; they have been in the works for a long time," she says. "The technology is evolving and maturing and we are starting to see a way forward to cleaner coal."
"Many people condemn the mining industry as rape and pillage," says Gardner, a transplant from the agricultural industry. "But as an outsider coming into the mining industry, I have found by and large miners are as concerned about the environment as anyone. Mining impacts to the aquatic environment have really just been made an issue in the last 10 to 15 years.  Much has been learned about the impacts and how to mitigate.  It turns out some of the mining methods 40 years ago were not as harmful to the environment as some people thought — the earth is actually quite resilient."
Hitt is skeptical, but hopeful. "This region has been an energy leader for a hundred years now," she says. "If anybody is going to lead the way in the future it should be Appalachia."