On the Web: Ka-pow! Superhero short films get kids thinking about climate change
by Allison Mills Friday, July 11, 2014
The Green Ninja may sound like a spin-off of the "Power Rangers," the live-action children's television series featuring color-coded superheroes. But there's a little less punch and a lot more thought going into this YouTube science show for kids.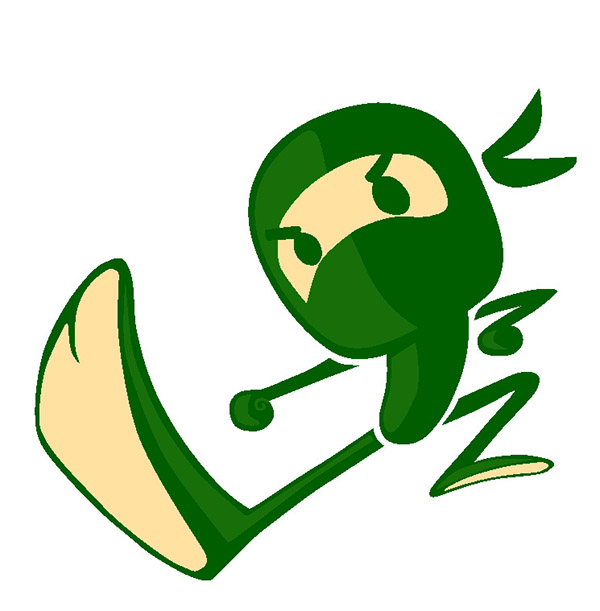 The goal of the project, run by a collaboration of researchers, filmmakers and artists at San Jose State University, is to give kids the tools to do something in their own lives to reduce greenhouse gas emissions. The show mixes live actors, cartoons and puppets to explore various environmental issues. The first season, which has 16 episodes, covers everything from sizing up a carbon footprint to a green-themed flash mob to a catchy song about worm compost. Check out an audio story with Cordero and the Green Ninja on SoundCloud.
"For students not necessarily interested in science and engineering, this is a good way to engage them," Cordero says. "We're using humor and we're using fun and silliness, but of course [everything is] grounded in science and data, to inspire and engage kids around this subject." Bill Nye (the Science Guy) was a big inspiration for the show's creation, Cordero says, and the team doesn't just focus on gee-whiz experiments and fun facts. "We want to drive interest in climate change and give kids info to do something about it."
Cordero says they're reaching a fair number of students. Locally in the San Jose, Calif. area, about a hundred classrooms use the short films in science classes, and the You Tube channel will soon reach more than 1 million views.
Now, the project is taking on a new strategy: Helping kids make their own Green Ninja videos.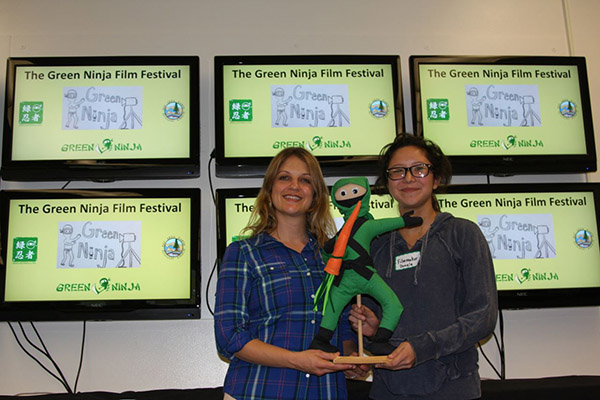 The actual lessons are up to teachers; the Green Ninja Project focuses on providing training and materials for teachers to use in their classrooms. "We teach teachers, and they then teach kids in science classes," Cordero says. To do that, the Green Ninja Project hosted a summer training session for teachers who wanted to learn about filmmaking and the science behind the art.
He calls teachers the "gatekeepers" of the science information that is taught to kids. New science standards were implemented in California in 2013 that require teachers to include climate change and sustainability in their lesson plans. The Green Ninja Project has worked with teachers to bring this information to students in a palatable — and fun — way.
"I'd say the most inspiring part is working with teachers," Cordero says. "They have a very difficult job and work under a lot of pressure with a very lean amount of funding and support." The ultimate goal, of course, he adds, is to get students thinking about climate change solutions.
The YouTube videos may make students laugh and reflect on recycling that plastic bottle from lunch, but Cordero hopes the film festival will take the students' learning to the next level. Cordero says students are the "architects and designers of the solutions for our future," which doesn't mean the world's problems should get just get passed on to future generations. Rather, Cordero and the Green Ninja Project team see it as an opportunity to guide students and give them a chance to envision themselves as a part of the solution. Acting out the part of a movie director, researcher or everyday superhero in a film, Cordero says, "elevates students and helps them explore careers, see themselves doing science and taking action."