Walking - and mentoring - on the wild side
by Scott D. Sampson Friday, October 31, 2014
Editor's Note: We asked our staff and some frequent contributors to write a short commentary on something that they had been thinking about in 2014. We gave everyone carte blanche. What follows is a collection of extremely varied, often very personal insights into how the planet impacted each individual.
Last summer, I ventured into the Santa Cruz Mountains, southwest of San Jose, Calif., to spend a week camping with my 11-year-old daughter, Jade. I pushed for the trip for three reasons: First, I wanted to spend some time among the California coast redwoods with Jade. Second, I wanted to attend an "Art of Mentoring" workshop in support of a book I was writing. And third … well, let me get back to that in a minute.
The workshop focused on nature mentoring, the practice of helping others develop a deeper connection with the natural world. Throughout the week, I reveled in the diverse forms of experiential learning: sitting still in the forest expanding my awareness; heading out on a "wander," with no place in particular to go and simply being open to whatever shows up; and learning the art of questioning, with an emphasis on easier queries that build confidence.
While I was in the workshop, Jade was off with her peers hiking, lounging under waterfalls, catching newts, discovering the art of moving stealthily, learning to make fire the "primitive" way (without matches), and playing various nature-related games. She and I connected every morning and evening, as well as during a few of the days. On one such day, Jade discovered a mountain lion trackway, and we had fun investigating it together.
Rachel Carson taught us several decades ago that the two most essential ingredients of nature connection are plenty of unscheduled time in natural settings and the company of a caring mentor. The third key ingredient — understanding — tends to develop if the first two are present. Rather than providing (or worrying about not knowing) all the answers, the mentor's chief role is to ask questions that foster curiosity and stretch boundaries.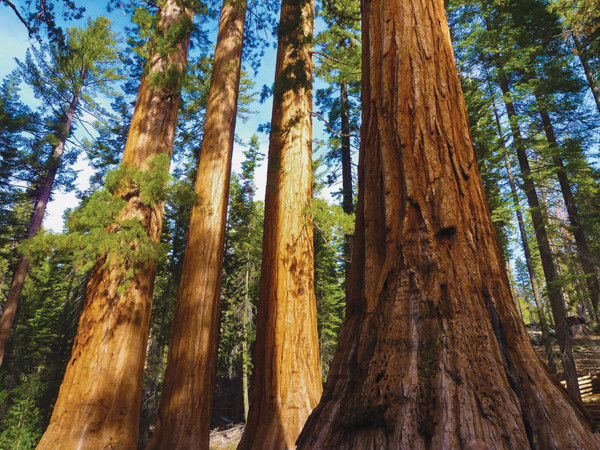 That brings me to the third reason for our summer sojourn to the redwoods. I'm increasingly convinced that helping children bond with nature is some of the most important work any of us can do today.
Ask 10 or 100 scientists to name the most pressing problems of the day, and you're likely to hear answers like climate change, habitat destruction and species extinctions. As a scientist myself, I concur with all of these. Yet I'd argue that there's another, generally overlooked crisis of similar magnitude: the growing disconnect between people and nature.
Today, research suggests that the average American kid spends about seven hours each day in front of screens, compared with about seven minutes a day outdoors. That same average kid can identify on the order of a thousand corporate logos, yet fewer than a dozen plants native to their home region. Unsurprisingly, youth health problems are soaring — among them obesity, ADHD and depression — exacerbated by sedentary, indoor lifestyles.
Meanwhile, the health of the places we live is also threatened. Let's face it. Why would people take action on behalf of local nature unless they care about it? And why would they care unless they have abundant, firsthand experience of that place and an understanding of its workings?
One of the hard-earned lessons of environmentalism and conservation over the past few decades is that information alone rarely changes behavior, particularly if the overall message is one of doom and gloom. Instead, we need to engage people's hearts, as well as their minds, and show them positive pathways for action. When the subject is nature, by far the most effective way to engage hearts is through direct, hands-on, multisensory experience. I can't see how we'll ever find long-term, sustainable strategies for curbing greenhouse gas emissions, habitat decimation and species losses without first engaging people — especially children — in local nature.
But here's the good part. Nature mentoring is likely to be some of the most rewarding work you will ever do. It requires you to spend regular, quality time with children in natural places, to be active and breathe deeply, and to have fun. Sounds like tough duty, huh?
Although it's terrific to venture to redwood forests or wild beaches or alpine meadows once in a while, most of the time, a connection with nature will be forged closer to home: in parks, schoolyards and even backyards. Most of us now live in urban areas, so that's where we need to experience nature. If you start taking notice outdoors — listening to birds, smelling the flowers, and admiring insects (and rocks) — the children in your life will do the same.
Remember that your goal as a nature mentor is not to teach children facts, like the names of rocks, plants and animals, although it's fine to do so on occasion. Rather, the true aim is to be a matchmaker, helping kids fall in love with nearby nature. Fostering and sustaining this bond is one of the greatest gifts we can give to a child, and to future generations, human and nonhuman alike.