Voices: If global warming is real, why is it snowing in DC?
by Megan Sever Thursday, January 5, 2012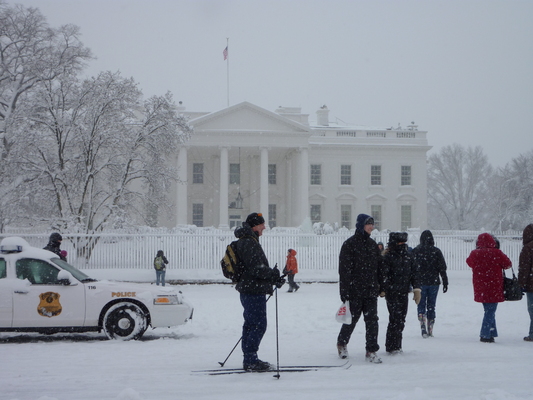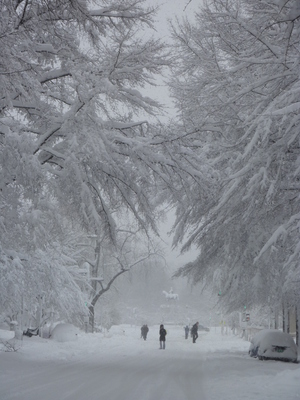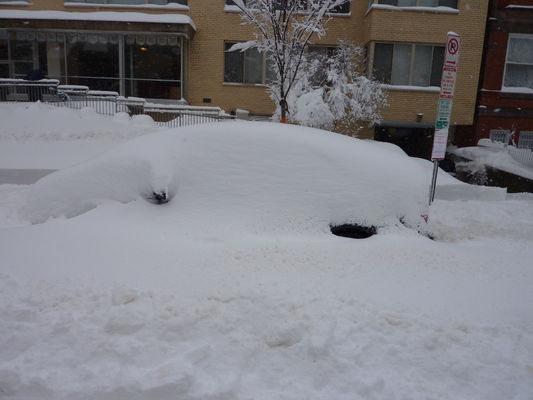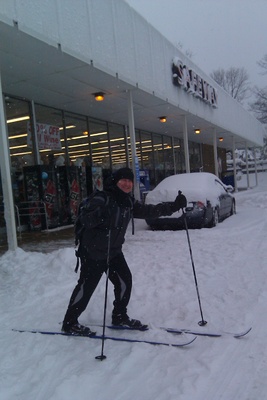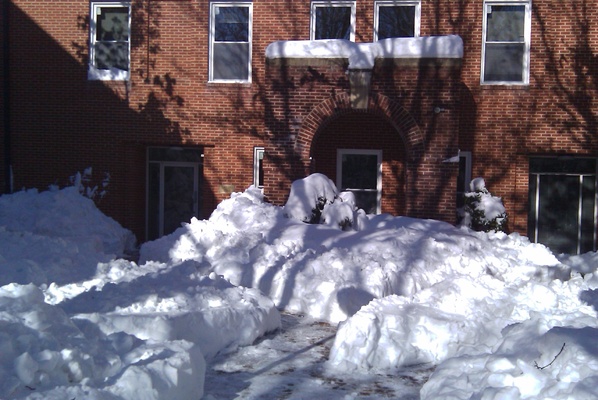 Over the last week, I've heard a lot of people say, "If global warming is real, why is it still snowing in Washington, D.C.?"
Well, I have a response: It's weather, not climate.
Washington, D.C., (and the Mid-Atlantic) is not a region prone to heavy snowfall — at least, not in the last few decades. Since 1971, the annual average snowfall only totals about 15 inches in Washington, D.C., and a little higher in the outlying areas in Maryland and Virginia, according to NOAA. In many years, including each of the 10-plus years I lived there, the area receives only an inch here or there. But over the last week, the area has been inundated with several feet of snow — a measure usually reserved for the likes of Buffalo or Bozeman.
However, big snowstorms are not actually that anomalous in the capital. NOAA lists 15 storms since 1899 that have dropped more than a foot of snow in downtown Washington, D.C., not counting this latest round of storms. If you account for the surrounding suburbs, the number of foot-plus storms jumps — urban heat islands are pretty effective at dampening snow totals.
While stuck at home, the EARTH staff have done some informal snow measurements in their own backyards over the past few days: 40 inches in Germantown, Md., 27 inches in Washington, D.C., and 26-plus inches at EARTH headquarters in Alexandria, Va.
The reasons behind this season's weather are pretty simple and they don't indicate much — if anything — about global warming as a long-term climate trend. The weather we experience on each individual day, or week, or month, or even year is more attuned to shorter-term patterns and oscillations than to longer-term climatic trends.
And this year, it looks like two of these oscillation phenomena converged, bringing about a very white winter in the nation's capital: The North Atlantic Oscillation appears to be heading into its approximately 25-year-long cold phase, and this year's El Niño, as usual, is bringing wetter weather to the D.C. area.
The North Atlantic Oscillation, a mid-oceanic pressure system, has some distinct internal variability, but generally it alternates between roughly 25-year-periods of warm, then cold, temperatures. During the previous cold phase, which lasted from about 1960 to 1985, there were major winter storms in the Washington, D.C., area every couple of years — big snow storms hampered John F. Kennedy's inauguration in 1961 and a week of sub-zero temperatures chilled many people attending Ronald Reagan's second inauguration. Like the current storm, these storms dumped lots of snow: A 1979 storm dropped 18.7 inches and a 1983 storm dropped 16.6 inches. The storm that struck the capital region in December 2009 also dumped 16.6 inches of snow in D.C.
Those biggies of the past were usually also associated with El Niño, like this year. The North Atlantic Oscillation brings colder weather; the El Niño, which arises out of an unusually warm equatorial Pacific Ocean and occurs roughly every two to seven years, brings moisture to the Mid-Atlantic. This year, those two factors produced a record-setting storm — D.C. got two blizzards in five days, shutting everything down. With 54.9 inches so far this winter, the city broke its all-time record for snowfall (set in 1898-1899, with 54.4 inches), not to mention substantially larger accumulations in the surrounding suburbs. Just a few miles up I-95, Baltimore, Md., has already tallied 72. 3 inches! And winter is not over.
But long-time D.C. residents can also tell you about ice-skating on the Potomac, C&O canal and reflecting pool in the 1970s. That stopped in the 1980s, because the temperatures wouldn't build thick enough ice. Still, it will be interesting to see if the next 25 years or so — while the North Atlantic Oscillation remains in its cold phase — will bring ice-skating back to the reflecting pool and cross-country skiing back to Rock Creek Park.
In the meantime, residents of Portland, Ore., on up to Vancouver, British Columbia, where the Olympics are set to start this week, are enjoying a warmer and drier winter courtesy of these weather patterns, particularly El Niño. (That doesn't bode well for ski resorts, but Portlanders are calling it the "winter of our warm content.") Southern California, however, isn't faring so well, with daily reports of deluges of rain and mudslides.
But no matter where you are, rest assured that whatever winter weather you are experiencing is not that strange. It's just the weather.
Now, as to the global warming question: The D.C. area is making global headlines with weather, not climate. The shifts in climate may certainly alter the patterns and may make storms worse, but one white winter doesn't make for anything conclusive — it doesn't prove that the global climate is not warming, but nor does it prove that the climate is warming. Regardless of your thoughts on climate change, perhaps there's one thing we should keep in mind: We are but humble servants of Mother Nature's complex systems.