Voices: A growing need for geoscience diplomacy
by Farouk El-Baz Friday, January 20, 2012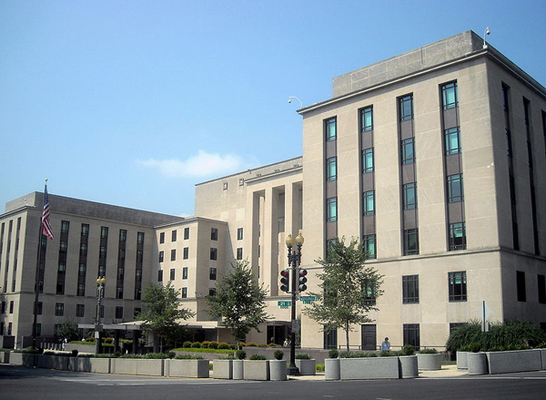 "I have come here to seek a new beginning between the United States and Muslims around the world … we have a responsibility to join together on behalf of the world we seek."
With this speech in June 2009 at Cairo University in Egypt, President Barack Obama outlined a new program to promote U.S. cooperation in science and technology initiatives with counterparts in Muslim-majority countries. Obama appointed six science ambassadors to follow up on these cooperation initiatives.
Science cooperation wins friends. However, real cooperation needs to be long term and strategic. Furthermore, such efforts need to involve many different stakeholders — from scientific societies to the U.S. State Department. That's where recent efforts stall, and where the geoscience community can help.
Thanks to the positive reputation of the U.S. space program based on NASA's early successes, U.S. science and engineering programs are still the most highly respected in the world. I remember one particular experience I had in the 1990s, during fieldwork in the hinterland of the Sultanate of Oman. In a sparsely populated mountain region, my team encountered an old man who only spoke an obscure mountain language and a few words of Arabic. He did not know where the United States was or who served as its president.
However, he knew that U.S. astronauts had landed on the moon.
Scientists in today's world are more connected than ever, but global interaction still falls short. No group can do more in this endeavor than geoscientists. Our domain is the whole Earth; we seek to understand its features and how they change in space and time. More of us should take on the challenge of working with colleagues abroad. Joint research with experts, especially in developing countries, would bear wonderful fruit for our science and our world. Let us initiate our own geoscience diplomatic effort. Its benefits would be countless.
In the meantime, we should encourage our government to reconsider longterm cooperative science and technology programs. The problem with Obama's approach is that it's short-sighted: The appointed science ambassadors go abroad, meet with a few key people, and return home without having built capacity. If, instead, there were embassy personnel who were well-versed in science and technology issues and who could follow up on these visits, it would be far more likely that we would see some long-term impacts.
In the past, many larger U.S. embassies had science attachés. They paved the way for visiting U.S. professionals, maintained contacts with local experts at universities and research institutions, and learned about in-country science and technology needs. They also followed up by conveying those needs to U.S. institutions and research scientists; they represented an important link between the two sides. Those positions were abandoned nearly two decades ago.
During my career, I came to value the presence of science attachés. For example, science diplomats paved the way for my team's research on desert landforms in the Western Desert of Egypt and the Rajasthan of northwest India. Such assistance included securing field permits, renting desert vehicles and shipping sand samples to U.S. laboratories. This assistance required a person with extensive science or research knowledge, which is beyond the expertise of average members of the diplomatic corps.
It would behoove the U.S. government to reinstitute science attachés in U.S. embassies; and it would be ideal if the U.S. State Department were to hire geoscientists and train them to serve as science attachés in relevant embassies.
This might not be practical in today's budgetary climate. But there's a way around the budget issues: cooperation. The national academies, professional societies and even private companies might be inspired to provide geoscientists for assignments if the State Department would cover their transport and living expenses abroad. Instituting such an initiative would benefit all parties. Furthermore, it could even help stabilize the world.
Developing countries realize that U.S. economic success has been rooted in the high caliber of its science and technology workforce and the proper development of the country's resources. Thus other countries, such as China, India and now some in the Arab world are trying to follow suit. Initiators of the so-called "Arab Spring" hold this as a priority second only to the institution of democracy.
I traveled to Egypt twice since the revolution that began in January. Throughout my meetings with the revolution's youth — as well as seasoned academics, researchers and policymakers — improving science and technology capacity was the first item on the agenda. Egypt's great variety of landforms, uncharted resources and reasonably well-trained geoscientists make the country an ideal location for initiating joint research for mutual benefit. A successful endeavor in Egypt would serve as a showcase for other programs elsewhere in the Middle East.
Such an initiative would satisfy the objectives of our profession as well as our nation's search for ways to "win the hearts and minds" of people in the Arab region and other Muslim-majority countries — not to mention the rest of the world.