Turtle finds lower Altiplano elevation estimate
by Timothy Oleson Thursday, April 21, 2016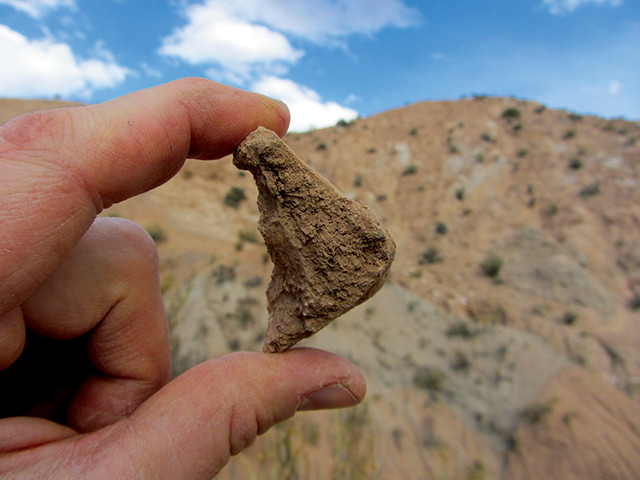 Rare turtle fossils uncovered in Bolivia suggest that, about 13 million years ago, the southern portion of South America's Altiplano — the arid, high-elevation plateau immediately west of the Andes — was far lower than previously thought.
As massive obstacles to atmospheric circulation, the Andes and Altiplano play a substantial role in regional and global climate. Understanding how these features developed — particularly how their elevations changed through time — has long been a goal of researchers piecing together clues to Earth's past climates and how South America's ecosystems might have evolved.
As reported in the Journal of South American Earth Sciences, a recent isotopic analysis of sediments near the small town of Quebrada Honda in far southern Bolivia suggested that the area — now at about 3.5 kilometers above sea level — was at about 2 to 3 kilometers elevation roughly 13 million years ago, in the Middle Miocene. But remains from two different fossil turtles found near the town instead indicate that the elevation at Quebrada Honda at that time probably didn't exceed 1 kilometer, wrote Edwin Cadena of Yachay Tech University in Ecuador and colleagues.
The fossil turtles — one a giant tortoise belonging to the genus Chelonoidis, and the other a freshwater turtle from the genus Acanthochelys — are the first Miocene turtles found in Bolivia.
Considering that modern turtles in these genera don't live above elevations of about 1 kilometer in South America and that most turtles rely on external heat to stay warm, the researchers suggested that the cooler temperatures at substantially higher elevations probably would not have supported the turtles.