Travels in Geology: The Osa Peninsula - a different side of Costa Rica
by Nate Burgess Thursday, January 5, 2012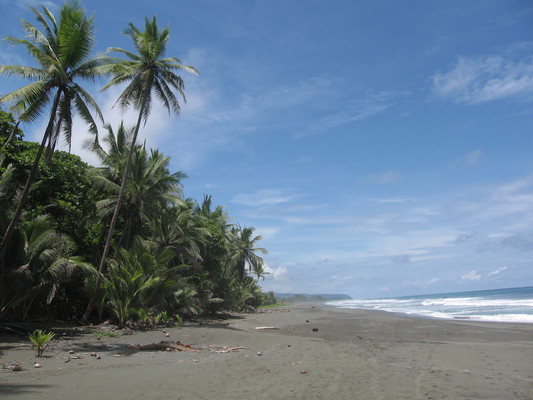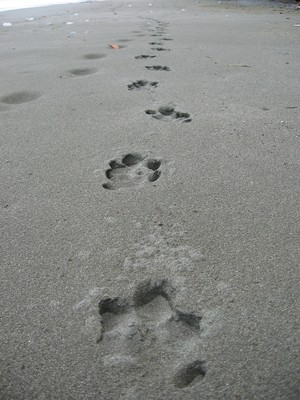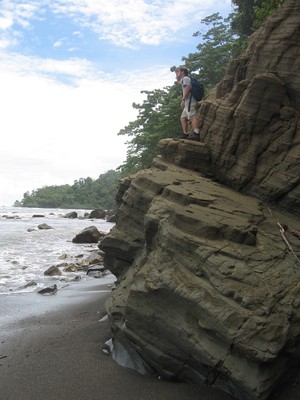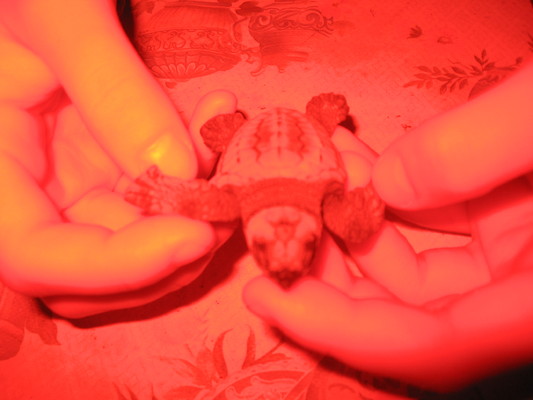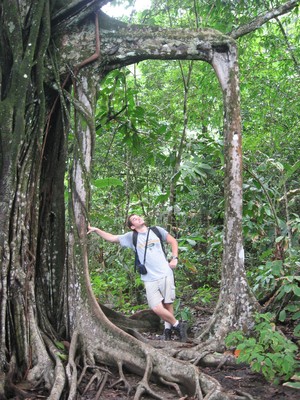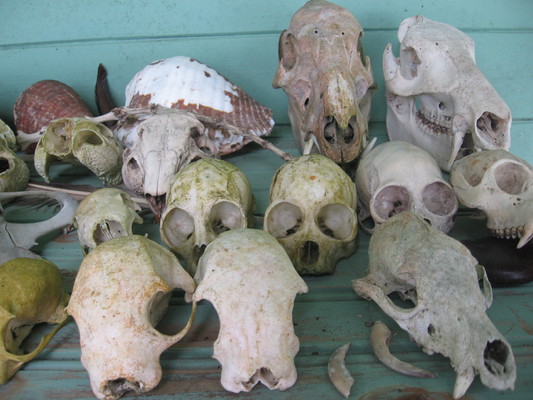 "PURA VIDA!" large block letters proclaimed as I ducked in from a late afternoon downpour into the terminal at San Jose International Airport. Above my head rose a three-story rainforest mural, topped with exuberant cardboard faces pointing to fake wildlife from a wooden gondola. I had just arrived in the Disneyland of ecotourism: Costa Rica.
As Central America's most popular tourist destination, Costa Rica draws millions of visitors each year. Tour buses in the Central Valley zip along hairpin turns, bringing eager families to coffee plantations, plunging waterfalls, active volcanoes, botanical gardens and canopy tours. Sun-bleached 20-somethings flock to Costa Rica's famous surfing beaches. More idealistic (or cash-strapped) visitors often volunteer to do short-term environmental internships with groups such as the Student Conservation Association or — in my case — the Wider Caribbean Sea Turtle ("WIDECAST") program.
I was headed for a two-week stint saving sea turtles on the beaches near Carate on the Osa Peninsula, one of Costa Rica's more remote and undeveloped areas. This volunteer experience was my ticket to experience the spectacular biology and geology of one of Costa Rica's most unique regions.
The Osa Peninsula is a strip of land between the Gulf of Dulce and the Pacific Ocean in the far southwestern corner of the country. Corcovado National Park, a large area of preserved rainforest at the core of Osa, is world-famous for its biology, containing the highest levels of biodiversity north of the Amazon. Visitors can expect to see a canopy and understory filled with macaws, monkeys and a rainbow assortment of frogs and lizards. If you're lucky, you may stumble across a tapir or native jaguar — two of the rainforest's more elusive inhabitants. The dark sands around Corcovado National Park also provide nesting sites for thousands of olive ridley, greenback and hawksbill sea turtles each year.
Beneath this rich veneer of life, local geology is quite stunning. The peninsula is a historically rising and falling landmass that represents one of the more recent additions to the Central American isthmus, having last emerged from the Pacific Ocean about 2 million years ago. Adjacent to an active subduction zone, Osa continues to experience some of the highest uplift rates in the world. Rivers and waterfalls flowing out into the Pacific Ocean cut dramatic channels through rising upland areas, seaside cliffs and black-sand beaches.
Osa is also famous for its gold deposits. In fact, the panning industry was one of the few forces driving expansion of the tiny regional economy in the 1930s and again in the 1970s and 1980s. I met several colorful characters that arrived on the wave of the most recent gold rush during my stay. One man — the director of the collective transportation service between the towns of Puerto Jimenez and Corcovado — described to me how he was a religion professor from Harvard who had lost his tenure and decided to move to Osa. Though I am still incredulous, he did talk a lot about the synoptic gospels for an average gringo jungle-dweller. Unfortunately, illegal mining and panning practices within Corcovado National Park have also created ongoing environmental problems.
Even if you aren't enticed by the lure of gold, the mélange lithology of the area makes for some great rock collecting. Cobbles of limestone, sandstone, and assorted igneous rocks abound in streams and beach debris. My backpack became about 25 percent heavier from rock collecting alone.
One downside to the rugged, uplifted landscape is major inefficiency getting around. Costa Rica is only about the size of West Virginia. However, traveling by bus from the capital city of San Jose to Osa took me more than 10 hours — with only one bathroom stop! Considering the trouble, I recommend spending the extra money (about $150) for a one-hour Sansa or Nature Air flight from San Jose to Puerto Jimenez. After spending the night in the town of Puerto Jimenez, I hopped on a truck rigged with massive river-fording tires — the cheapest and most efficient transportation in the region — for a 3-hour ride to Carate and Corcovado.
As a final note, while the ocean is certainly alluring, Osa is not a swimming or surfing destination. Strong tides, deadly snakes, bull sharks and crocodiles all pose significant threats. Moreover, the absence of reliable electronic communication and ground transportation makes your prospects grim in the case of an emergency.
Despite the risks associated with a rainforest experience, Osa is definitely worth the trip. A remote and dynamic terrain of coconut palms and waterfalls, ocean cliffs and active ocean trenches, gold panners and breathtaking wildlife, Osa presents a refreshingly untouched side of Costa Rica.