Travels in Geology: Guatemala's Volcan Pacaya: A feast for the senses
by Michael Steel Thursday, September 15, 2016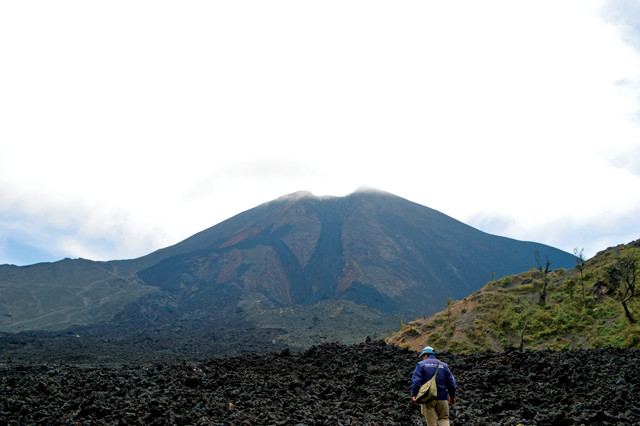 Located in northernmost Central America, Guatemala is home to 22 volcanoes, seven of them active, some of which are accessible to hikers looking for a thrilling experience. The most popular volcano for tourists to climb is the infamous Volcán Pacaya, close to the former capital city of Antigua — a UNESCO World Heritage site that is worth a visit in its own right. The trip up Pacaya is suitable for hikers of all levels, including beginners and youngsters, as it takes just a few hours to complete. The views en route and at the summit are spectacular; and how many other places are there where you can stand atop still-cooling tephra while roasting marshmallows over "hot pockets" in the ground? If climbing an active volcano is on your bucket list, I highly recommend Pacaya.
An Active Stratovolcano
Pacaya, part of the Central American Volcanic Arc, is a complex basaltic stratovolcano peaking at 2,552 meters. Pacaya's volcanism began about 23,000 years ago. Historical records, which date to the Spanish invasion of Guatemala in the 16th century, indicate there have been 48 eruptions since 1565. Summit activity increased starting in 1999, and the volcano has erupted almost every year since then. Much of the activity consists of Strombolian-type eruptions — small blasts of cinders and bombs predominantly — with intermittent lava flows, although explosive Plinian eruptions also occur. Most of the recent eruptions have not had disastrous impacts on the surrounding communities or country, with one exception.
On May 27, 2010, at about 8 p.m. local time, Pacaya erupted, spewing debris up to 1,500 meters above the volcano and ash up to 13,000 meters above sea level. This was not the typical small, Strombolian eruption that people in the country had come to live with. Thick layers of ash covered residential areas 45 kilometers away, blanketing the communities with fragments of pulverized rock, minerals and volcanic glass that damaged many houses and caused car accidents. About 3,000 local residents were evacuated from their homes. Lava bombs catapulted from Pacaya's depths killed a TV reporter, and several local residents later died clearing ash from roofs. The international airport in Guatemala City was closed for three days, and agricultural land used to produce coffee — one of Guatemala's primary export crops, grown in the highlands on the flanks of volcanoes — was left unusable.
The president of Guatemala declared a "state of calamity" as a result of the incident. To make matters worse, Tropical Storm Agatha hit the country two days later, dropping nearly a meter of rain and turning the ash on the ground into a slurry. Landslides and floods — made worse by volcanic ash clotting up drainage systems — wreaked havoc on the nation, further damaging coffee fields and burying some villages; nearly 200 people died and thousands were displaced.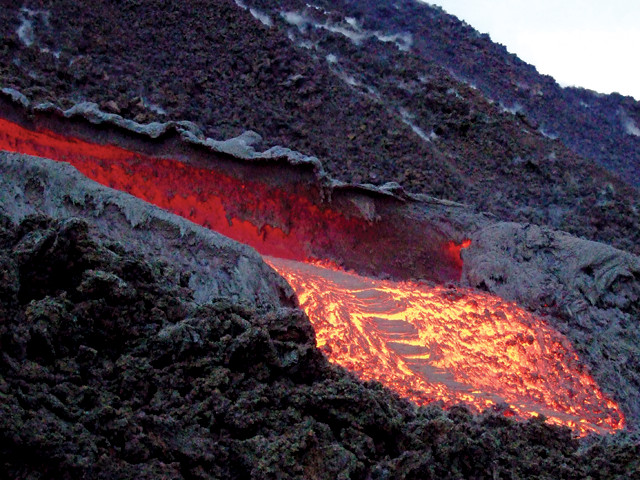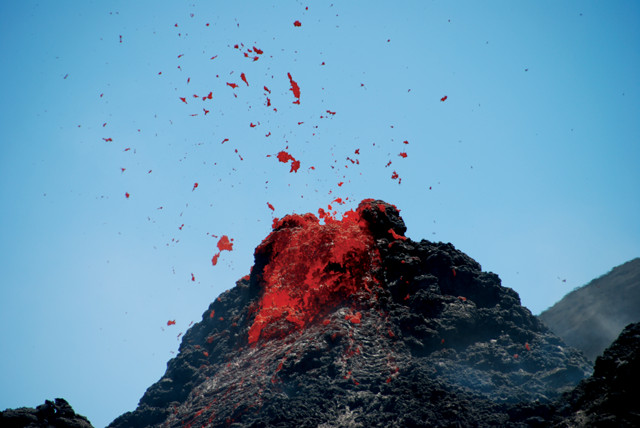 However, there was a silver lining: The eruption and storm publicized Guatemala and turned Pacaya and the surrounding area into a tourist hot spot. Shortly after the eruption, thrill-seeking tourists began flocking to Pacaya to see the fresh tephra still glowing. At certain points, the tephra was hot enough that it would melt hikers' shoes. A national park was created, and volcano tourism gave the country's tourism sector a much-needed boost, helping people living close to Pacaya rebuild their lives.
Six years after the eruption, Volcán Pacaya is a thriving and popular tourist attraction. And, in February 2016, I decided to venture there myself.
Starting the Climb
I am a twenty-something British traveler who has been living in Guatemala City for a year. I'm not a geologist or much of a hiker, but I love the outdoors and regularly look for new adventures. Many people had recommended I visit Pacaya, but I was hesitant due to the aggressive, frequently erupting nature of the volcano and the fact that I'm not in the best physical shape. I eventually talked myself into booking a tour with a reputable tour operator specializing in hiking tours of the volcano.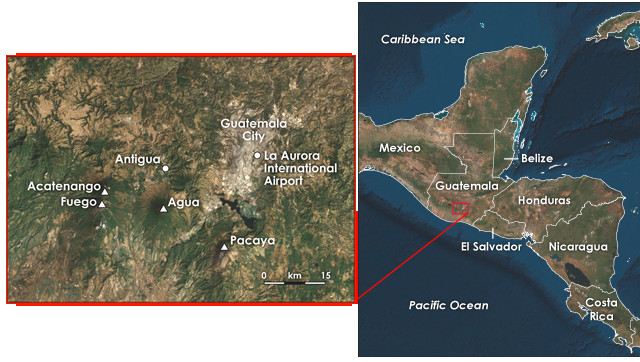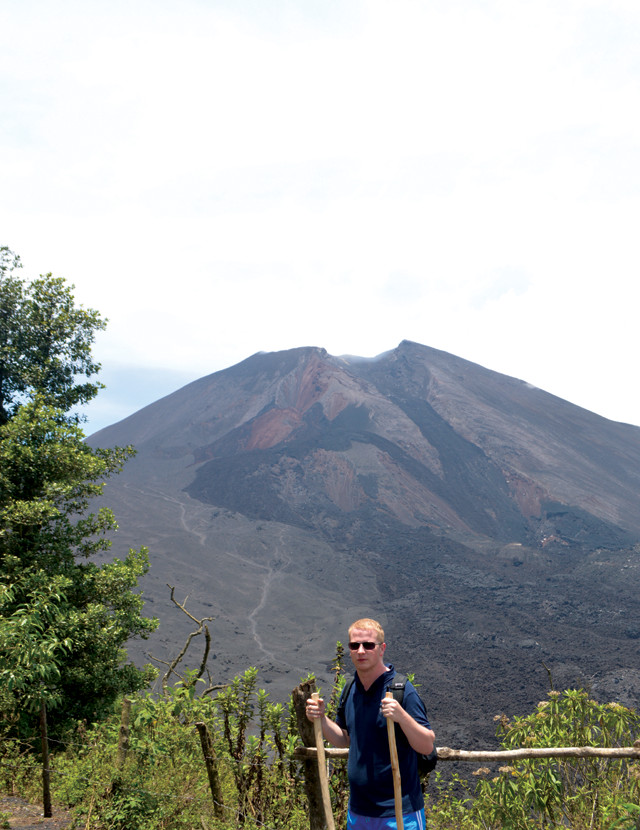 Even though Pacaya is just 25 kilometers south of Guatemala City, the morning drive with my tour guide, Miguel, took about 90 minutes due to Guatemala's hilly landscape, winding roads through suburban towns, and the long, circling ascent to the beginning of the trek. The journey is a bit harrowing: Your ears pop with the rising altitude, and the sharp turns on narrow cliffside roads feel risky. And the oncoming tourist buses that take up more than their fair share of the road, pushing you to the edge, don't help.
Visitors are first dropped off at a visitor center to pay the entry fee — 50 quetzales, or about $6.50 (included in the price if you've booked a tour) — and complete a tourist information form so they can keep a record of how many people visit and where they are from; tourist numbers for 2015 ran into the thousands, according to the Guatemalan Institute of Tourism. There is also a store where you can buy last-minute items like water or a candy bar. Outside the visitor center, local children will rent you hiking sticks for 5 quetzales each ($0.65), an amenity I later appreciated having.
Miguel, two other international tourists and I set off on the 3-kilometer round trip hike.
We began ascending almost immediately. The surface of the trail and much of the surrounding area is covered in ash, evidence from past eruptions. Stepping amid the uneven and unsteady surface is a bit like walking in sand: It requires you to use every muscle in your legs so as not to lose your balance. Even at this early stage in the hike, I was questioning what I had gotten myself into. I had to dig in my heels and push my body to work harder. Local villagers follow you with horses along the way, and any time they see a hiker struggling, they are quick to offer a ride up on horseback for $10. I declined, determined to do it myself.
During the first part of the hike, trees line the trail, blocking the sunlight at times and offering shade but also increasing the humidity and, in my case, causing more sweat to run down my face than I knew was possible. There is also farmland along the route; at this altitude (about 2,500 meters), coffee is a popular crop because the higher coffee is grown, the better the end product typically turns out as the altitude slows the bean's maturation process, providing time for complex sugars to develop and producing harder, denser coffee cherries.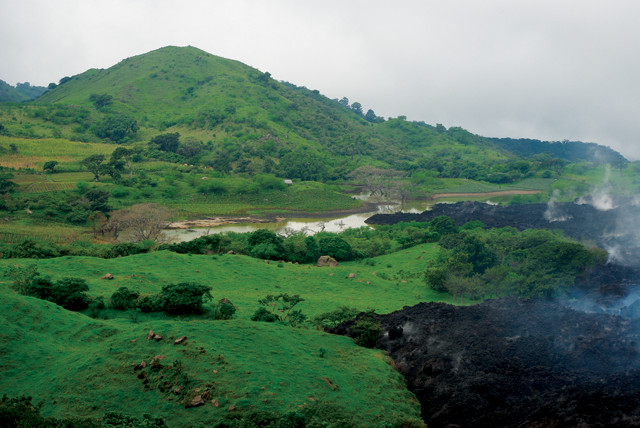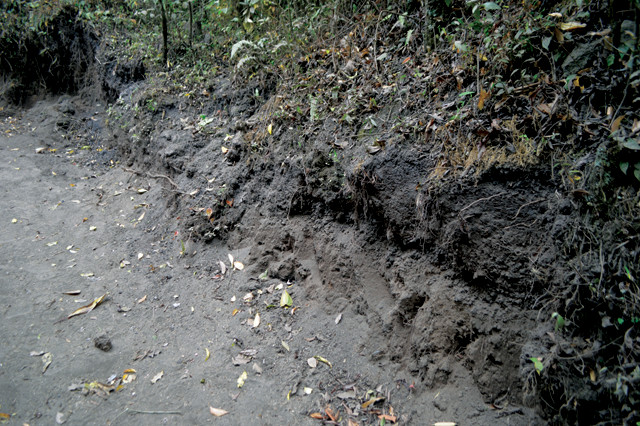 A little farther along the trail, you see areas where previous eruptions have damaged the landscape — broken trees and large tracts of barren land where the tephra is so thick that nothing can grow.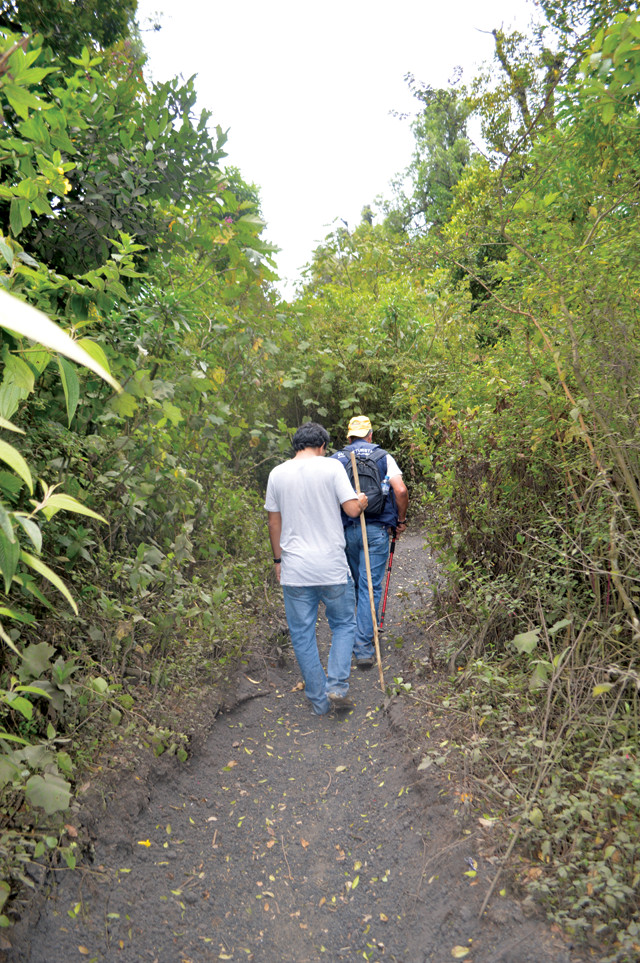 As we hiked, Miguel discussed the uses of some of the native trees growing on the mountainside. One tree, for instance, "palo llora-sangre" (roughly translated as "wood that cries blood"), has a reddish substance beneath its bark that has long been used as a clothing dye in Guatemala's indigenous communities.
The Summit
We reached the summit about an hour and a half after we started. Standing 2,552 meters above sea level, I breathed in the fresh air, gazing at the picturesque panorama around me. The scenery is beautiful. From the summit, you can see three other volcanoes nearby that you can also climb: Agua, Fuego and Acatenango. Another of Guatemala's treasures, Lake Atitlán, glimmers in the distance. The low skyline of the capital city proves how diverse Guatemala's landscape is. The view in every direction is completely different from the next. But perhaps the most intriguing sight is Pacaya's distinctive crater and the remains of the 2010 eruption. A 4-meter-high pile of tephra remains after lava from Pacaya's crater and side vents poured out at temperatures between 700 and 1,300 degrees Celsius. Although it has now cooled and solidified, standing 25 meters or so away from the tephra, we could feel heat coming from it.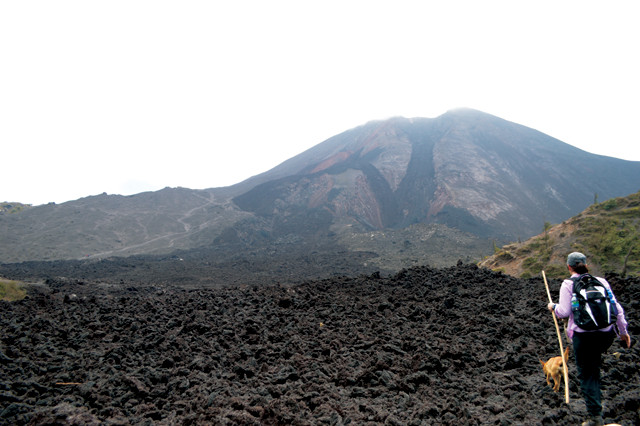 We descended a steep, ashy slope to take us to the tephra pile (the hiking stick served its purpose here), and it wasn't until we were on level ground with it that we could truly acknowledge the magnitude of what happened in 2010: It towered over us, blocking our view of the landscape.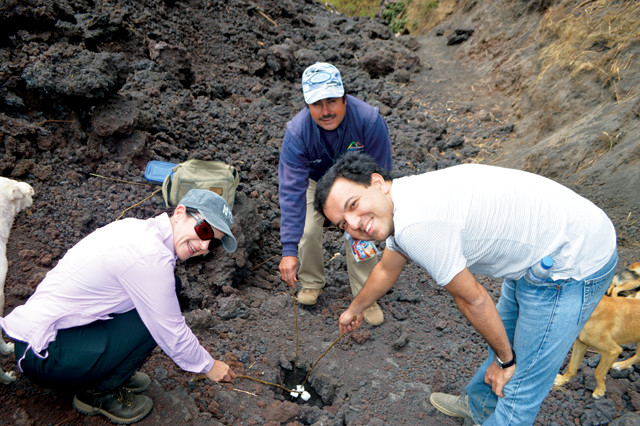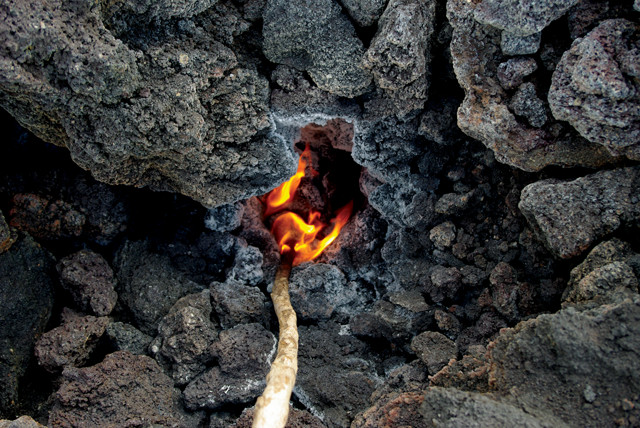 The tephra flow is a good resting point during the trek; it allows you to relax and catch your breath. In the solidified lava, mineral crystals lend a sparkle to the rock. This area also hosts what the guides call "hot pockets": After six years, the lava flows have cooled and solidified enough to walk on, but they are still quite hot below the surface. There are small gaps in the flows where you can toast marshmallows or cook a hot dog. Nature has created an oven for everyone to use.
After snacking heavily on toasted marshmallows, our tour guide led us over the top of the tephra pile; the rock is uneven and can crumble beneath your feet, so be sure you keep a firm grip on your hiking stick. On the other side of the tephra pile is the Lava Store, which sells souvenirs such as jewelry and other merchandise. The products are made using the ash from Pacaya's eruptions. Women of the indigenous community in Guatemala use the ash to paint small images on coconut shell necklaces and bracelets that symbolize messages from Guatemalan culture, in particular focusing on their Mayan heritage. Take around Q200-Q300 ($25-40) if you want to buy something.
The Descent and the Memory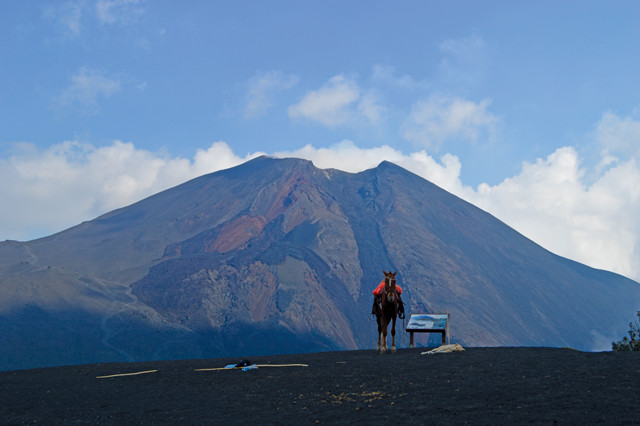 After eating my bodyweight in marshmallows and a little shopping, it was time to head back down the volcano. At the summit, I took a final glimpse of the view and reflected on the experience, realizing that Pacaya is much more than a tourist destination; it provides a way of life for the locals. You can appreciate how the villagers on the volcano's flanks have made Pacaya their home. Children and stray dogs hike along with you; locals offer horses, jewelry, mementos and food to tourists; and local tradesmen collect wood and leaves from the "árbol de queso" ("tree of cheese"), which are used to cover the local cheeses they sell. They live from the land around Pacaya.
There are, of course, other places in the world where you can hike on an active volcano. But I guarantee that a hike up Pacaya will be an experience you won't soon forget.