Travel specs
by Zahra Hirji Tuesday, September 27, 2016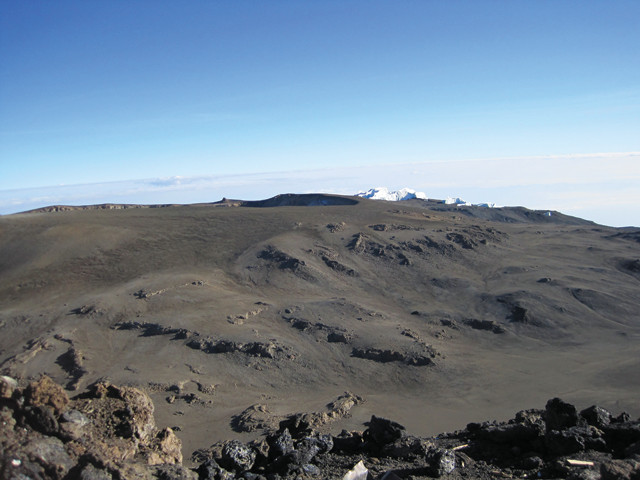 Booking a climb up Kilimanjaro can be a little daunting. I recommend first figuring out your climbing details and then figuring out how you will get to the mountain. Climbs are offered year round, but weather-wise, it is best to go in January and February or September and October. There are six main climbing routes up the mountain, and they all offer unique sites and spectacular views. Besides differing in scenery, these routes vary in physical difficulty, length (between five and 10 days), accommodations and prices. Prices range from $1,200 to $5,000 per person, with costs covering food, accommodations, park fees, transportation and rescue service, should it be necessary. Moreover, all of the agencies have their own supply of gear in case you are missing anything. For a list of respected, well-known tour operators, check out the "Climb with a Partner Company" page on the Kilimanjaro Porters Assistance Project Web site (www.kiliporters.org/index.php).
Kilimanjaro airport is located halfway between the two tourist havens, Arusha and Moshi. Most climbing agencies are either run through a hotel or are affiliated with one located in or around these cities. The hotels in Arusha and Moshi often offer discounted rates for climbers and sometimes even shuttle service to and from the airport. Round-trip flights to Kilimanjaro airport from the United States range between $1,200 (if you are really lucky) and $1,800 and usually route through airports in Amsterdam, Frankfurt, Zurich or London.
Also, don't forget to apply for a tourist visa from the Tanzanian embassy before you go. Visas cost $100 and cover a trip up to 90 days. For more information about the visa process, check out the Tanzanian embassy Web site (http://www.tanzaniaembassy-us.org/).