The Thirsty Dragon and the Wealthy Bear
by Lindsey Bartlett and Michael E. Webber Thursday, January 5, 2012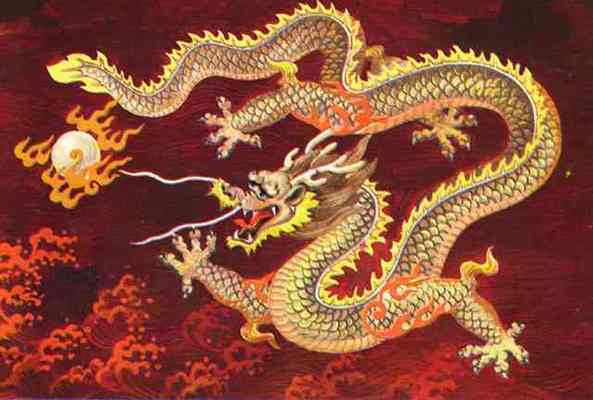 How China, Russia and High Oil Prices Influence Global Dynamics
It's a brave new world. China and Russia are changing the terms of energy geopolitics, and in the process, changing everyone's place in the world.
These growing powers are gaining influence and shifting foreign policy relationships by currying favors with oil-producing states, building regional influence and dependency, and disregarding human rights abuses. By extending their unique brands of "democracy" into the energy game, the two nations are compromising U.S. efforts to promote its foreign policy agenda.
In a 2008 report, Freedom House, a nongovernmental organization based in Washington, D.C., that promotes democracy, explains this trend as "a resurgence of pragmatic, market-oriented, or energy-rich dictatorships. Most visibly in Russia and China, but also in other parts of the world, governments are trying to harness the power of the marketplace while maintaining closed political systems. Strengthened by petroleum-based riches or capital amassed through long-term trade surpluses, these autocracies are unapologetic and increasingly assertive, at home and abroad, in declaring that the paradigm of rights-based governance as the international community has long understood it is not relevant for the 21st century."
With rapidly growing diplomatic influence, China and Russia are large players in energy markets, wielding increasing political leverage to shape those markets through mercantilist or monopolistic strategies. In a world where China is the fastest-growing energy consumer and Russia is the largest hydrocarbon producer, energy geopolitics has become a driving force in shaping diplomatic relations.
One such example is the case of Iran. Anxious about tight energy markets, China and Russia are reluctant to side with the United States and support sanctions against Iran and its nuclear enrichment and reprocessing activities. In 2004, for example, Sinopec, one of China's state-owned energy companies, signed an oil and natural gas agreement with Iran valued at $70 billion, making it China's biggest energy deal to date. As part of the bilateral agreement, China will develop Iran's giant Yadavaran oilfield and then export 150,000 barrels of oil per day to China at market prices for 25 years and will also purchase 250 million tons of liquefied natural gas from Iran over the next 30 years. China also has significant arms deals with Iran, further strengthening political allegiances.
Russia, emboldened by its massive energy wealth, is similarly disinclined to jeopardize its valuable defense and nuclear technology partnership with Iran. This challenge to Iranian containment, an important U.S. foreign policy strategy, sharply illustrates how high energy prices are helping foster new global power dynamics that complicate America's foreign policy while bolstering the standings of China and Russia.
To varying degrees, China and Russia pursue centralized government control of their national energy companies, using firms as political tools to manipulate energy supply for strategic or political ends. Both countries pursue "energy-based" foreign policies that potentially challenge the traditional functioning of energy markets, compromise supply, compete with U.S. industry abroad and weaken democratic principles at home. China and Russia could undertake these strategies in such a way that strengthens democratic principles and helps the United States — but it seems that no one believes that this will be the case.
This two-part series will examine the ways China and Russia assert their influence in the demand and supply of energy and the implications of their rise for U.S. foreign policy and energy security. Stay tuned next month for more on Russia.
A Voracious Energy Appetite
China's energy demand accounts for one-third of the world's total oil demand growth over the past decade. The country's demand growth is equivalent to an increase of 3.6 million barrels per day — about the same level that U.S. oil imports grew during the same period from 1996 to 2006. Therefore, growth in U.S. oil demand is equally responsible for today's tight international oil market. In fact, the United States imports more than two-thirds of its needed 21 million barrels of oil per day, while China, a net importer since 1993, imports only one-half of its required 7 million barrels per day.
Although China's import demands are small relative to the United States, China is now the world's second-largest oil consumer after the United States and its growth projections are staggering. According to the U.S. Energy Information Administration, China's oil demand will reach approximately 14.2 million barrels per day by 2025, of which 10.7 million barrels will be imported. As more Chinese become car-owners, the country's appetite for oil will grow even stronger. With more than 130 million cars by 2020, China is expected to have the largest expansion of transportation sector energy use in the world. By 2050, or even as early as 2040, China will have more cars than the United States. This will cause energy use for transportation to grow nearly 5 percent each year, tripling in size between 2004 and 2030.
China also consumes a lot of energy for industrial production. Chinese industry, including the production of export goods, accounted for 42 percent of the country's energy consumption, or 478 million tons of oil equivalent, in 2005. The International Energy Agency estimates that in 2004, China consumed 28 percent of its total energy in the production of export goods. In a sense, China's increased energy consumption can be explained largely through its growing production for export markets and offshore manufacturing, particularly for the United States.
The Thirsty Dragon: Collaborator or Competitor?
Recent focus on China's rising oil demand belies other reasons for today's high oil prices, such as the weak dollar, speculative trading, heightened geopolitical risk, lagging infrastructure investment, limited excess refining and production capacity, and declining production in industrialized countries. More important, China's ascendance is occurring against the backdrop of a tight oil market; thus, China's incredible thirst for energy is changing the dynamics of U.S. power and influence.
The overarching aim of China's resource-based foreign policy is to secure global energy assets to ensure its oil supplies and sustained economic growth and, in turn, political stability. China has thus employed an activist energy strategy to gain control of global reserves for domestic consumption in the belief that energy security is too crucial to rely on global markets.
Chinese international oil and gas development has its roots in a May 1997 policy paper in which then-Premier Li Peng encouraged state-owned energy companies to participate in international oil and gas exploration and production to secure long-term reliable supplies of oil and gas to enhance China's energy security. Since then, the main state-owned energy companies, China National Petroleum Corporation, China National Offshore Oil Company and Sinopec Group, have brokered dozens of energy agreements and established publicly traded subsidiaries, further integrating their operations into the global economy and raising the international visibility of the Chinese energy industry.
A Diplomatic Challenge
China's political and commercial relationships with oil-rich countries are built on new norms of engagement based on China's policy of "non-interference." This policy and China's generous deal-making terms challenge U.S. diplomatic influence and undermine key U.S. strategic policies on human rights, transparency and arms trade.
Chinese oil companies are state-owned enterprises, rather than pure profit-motivated actors, so to a certain extent, their actions can be said to reflect the diplomacy of the larger state. It is difficult to determine the extent of involvement by the Chinese government in the business operations of Chinese national oil companies. However, Chinese oil companies are more competitive than their Western counterparts because they have strong state-backed financial and diplomatic support in the form of foreign aid, national debt forgiveness, soft loans, extensive infrastructure construction and side deals for arms trade. This support allows Chinese companies to outbid competitors for access to reserves. For example, Chinese national oil companies recently won significant bidding rounds in Libya, Nigeria and Angola by employing large signing bonuses. And in 2005, CNOOC was criticized because its unsuccessful bid for the U.S. oil company Unocal was made more competitive than Chevron's successful offer by Chinese government-subsidized loans.
Chinese oil exploration and production in regions such as Africa, in particular, challenge the United States in influence and in competition for access to reserves. In countries like Angola and Sudan, Chinese national oil companies have invested in badly needed infrastructure development, and extended aid and soft loans in exchange for access to oil reserves.
In 2004, prior to Angola's growing importance to Chinese energy security, China extended a $2 billion loan at an interest rate of 1.5 percent over 17 years to the Angolan government for various reconstruction projects. The loan was tied to construction contracts for Chinese companies and crude oil supplies of 40,000 barrels per day and was later augmented with an additional $1 billion in March 2006. Not surprisingly, in 2006, Angola became China's top source of crude oil imports. China's loan offer came when the Angolan government was negotiating a loan with the International Monetary Fund. The IMF was incorporating transparency and good governance measures to the agreement when suddenly the Angolan government halted negotiations and deemed the IMF deal as containing "humiliating conditions."
Likewise, China's close commercial ties and strong diplomatic relationship with Sudan make Western sanctions in response to the ongoing crisis in Darfur ineffectual. State-owned CNPC has had oil supply agreements with Sudan since 1996 and purchases approximately two-thirds of Sudanese crude oil output. CNPC has invested more than $8 billion in the Sudanese oil sector, including building a 1,450-kilometer-long pipeline to the Red Sea. The Chinese government also sells large volumes of weapons to Sudan and the two governments are cooperating militarily.
Until recently, the Chinese maintained a non-interventionist diplomatic policy — extended to its bilateral oil agreements — that maintains the rights of sovereign states to rule without outside influence. In 2004, former Chinese Deputy Foreign Minister Zhou Wenzhong invoked that philosophy to explain China's reluctance to take action in Darfur: "Business is business. We try to separate politics from business. I think the internal situation in the Sudan is an internal affair, and we are not in a position to impose upon them." In spite of this, in the fall of 2007, China sent more than 300 peacekeepers to the Darfur region as a part of an international UN-African Union peacekeeping force. These Chinese peacekeepers were engineers carrying shovels, not soldiers carrying guns, underscoring the importance of Sudanese oil to China, as engineers would be essential for pipeline construction amid the conflict. China's involvement in the Sudan could prove to be a test case on how far China is willing to interfere to protect its energy security.
Moreover, the International Energy Agency estimates that over the next 40 years, 90 percent of global energy supplies will come from developing countries; therefore, China's sympathetic relationships with supplier countries like Angola and Sudan could have crucial implications for long-term energy security and international relations.
China's bilateral agreements benefit world energy markets and stabilize supplies by increasing investment and production. However, China's oil grab also compromises U.S. foreign policy options and strategic objectives with respect to human rights, democracy and global security. The country's diplomatic and commercial support for Iran counters U.S. policies aimed at eliminating nuclear proliferation and support for terrorism. And, as China's assets in these unstable countries grow, China's propensity for intervening in these regions increases.
National Versus International Oil Companies
In an interview with National Public Radio in 2006, Robert E. Ebel of the Center for Strategic and International Studies, a public policy research institution in Washington, D.C., explained that China's energy policy is not challenging U.S. diplomacy efforts but rather "challenging our companies to compete." But can American companies compete with Chinese state-owned firms that can offer attractive terms and supplementary deals to producer countries? As Chinese energy companies develop projects with generous terms for producer countries, how will producers and energy markets respond? How will these agreements impact U.S. international oil companies?
The assertiveness of state-owned firms like China's largest integrated energy company, CNPC, reflects the growing influence of national oil companies in shaping diplomatic relations and controlling access to valuable reserves. Companies like "CNPC are the rule-makers on access to new reserves in new markets," Robin West, chairman of PFC Energy, a global energy consulting firm, told the Financial Times in 2007, "and they are changing the competition for resources, services, capital and markets."
The role of national oil companies has changed dramatically in recent years and is altering the terms by which American international oil companies, such as ExxonMobil and Chevron, compete for access to oil and gas reserves. High oil prices have provided revenues to finance national oil companies' expansion into global energy markets; international oil companies, on the other hand, are finding it difficult to find prospects for investing their revenues in an environment of high commercial and political risk.
Currently, 100 national oil companies control more than three-quarters of the world's oil reserves and production. More than one-half of national oil companies own reserves outside of their home countries and are competing more aggressively for projects in North America and the Arctic. These projects, closer to America's "home turf," are fully open to equity investment and have traditionally been a haven for international oil companies to revert to when global conditions become less favorable. Western companies, pressured by foreign governments to reduce stakes in energy projects abroad to the benefit of indigenous firms, as in the case of BP and Shell in Russia, are confronting more competition in their own hemisphere, and will find it all the more difficult to replace reserves for future production growth.
U.S. oil companies face losing market share or are being relegated as technology partners and service providers rather than resource holders, under the strengthening influence of national oil companies, foreign producer governments and politicized deal making. National oil companies are increasingly building alliances and working together on global projects, which points to a dramatic power shift in the energy business to the possible detriment of Western firms. But perhaps more important are the ways politics and shifting alliances will impact global energy exploration, production and development, and adequate future supply.
The Road Ahead
Despite very different approaches to energy security, there is room for U.S.-China cooperation. As the world's largest energy consumers, the United States and China have a mutual interest in securing reliable and affordable energy supplies. The two countries can work together to ensure smooth energy markets and manage consumption growth, while addressing related energy issues such as pollution and climate change.
Many experts have noted that one way to help assuage China's oil security concerns is for China and the United States to work together to address energy efficiency, alternative energy and technology development. However, the efficacy of this strategy rests squarely on the ability of the United States to address its own growing energy consumption, and as President Bush put it, curb our oil addiction. This proposal also runs counter to America's low prioritization of government-sponsored energy research and its reluctance to enforce stringent energy efficiency standards. China itself has more stringent fuel efficiency standards than the United States.
For several decades, the United States has largely relied on open energy markets and its military strength to ensure secure, reliable and affordable energy supplies. However, terrorism and the rise of new global powers have elevated and expanded the meaning of energy security to include wider national security and foreign policy imperatives. International energy markets were historically driven and dominated by the United States and Europe and super-producer countries like Saudi Arabia and Russia. However, China's recent rise in energy markets and Russia's alarming rhetoric and retaliatory actions have significantly altered this existing geopolitical balance, weakening U.S. influence and exposing U.S. energy security vulnerability. The difference of approach between Western firms and national oil companies highlights the West's reliance on efficient markets to ensure energy supplies while downplaying the role of politics in shaping markets. China's dominance in energy geopolitics calls for the United States to work with China instead of against the emerging superpower. The world's energy super-consumers — China and the United States — have a lot at stake and need to find the common ground to ensure global energy security.
Next month, we will explore how the aggressive posturing of resource-rich countries like Russia makes energy security a national security priority for the United States.