Take a stand (or sit) for better water quality management
by Tiffany R. Jansen Thursday, June 16, 2016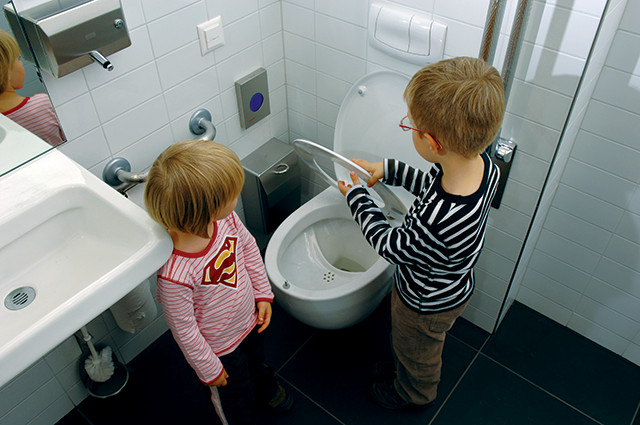 The average person urinates four to seven times over a 24-hour period, producing about 1.5 liters of urine per day. Here are some things you can do today to help conserve water, improve water quality, and keep all that waste from going to waste.
Go No-Mix At Home. At this point, no-mix toilets are not available in the United States, though Tove Larsen, senior scientist on urban water management at Eawag in Switzerland, says they're hoping to put the toilets on the market following the ongoing testing period. Until then, the Rich Earth Institute advocates making use of specimen collectors like nuns caps and male urinals to collect your urine.
Brew Your Own. Urinating directly onto your vegetable garden is not a good idea. Depending on the source, urine can contain traces of pathogens, toxins, pharmaceuticals and other contaminants you wouldn't want in your food. The World Health Organization has guidelines for using urine as a fertilizer and there are tutorials online that can walk you through the process of treating and sanitizing urine for use as fertilizer.
Get Out There and Peecycle. Find a urine collection initiative near you — or start one up — and donate some of your liquid gold.