Social sciences improve tornado warnings
by Mary Caperton Morton Wednesday, April 2, 2014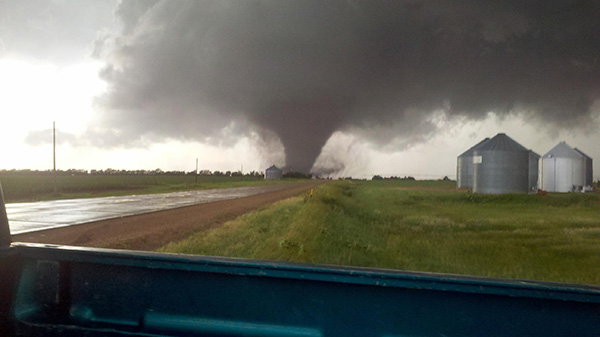 In 2013, 55 people in seven states were killed by tornadoes. Now, scientists behind a new report analyzing the effectiveness of tornado-warning processes are hoping to help reduce tornado fatalities in the 2014 storm season by combining the latest storm-tracking technology with a better understanding of how communities and people respond to tornado warnings.
"Improving the warning system involves a lot of technology, but the social science side is important too," says Jerry Brotzge, a meteorologist at the University of Oklahoma and lead author of the new report, published by the American Meteorological Society. "We can't improve technology without improving public understanding of the warning system. They are too intertwined."
Tornado season varies across the country — peaking in the South from April to June and later in the Northern Plains, usually between June and August — although deadly storms have occurred all over the country throughout the calendar year.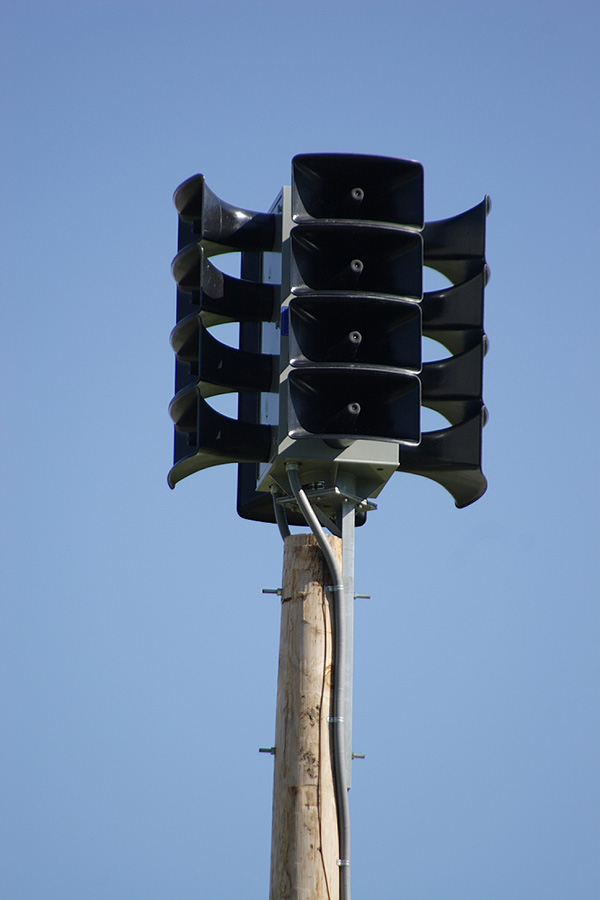 At the national level, tornado-warning systems are fairly standardized, Brotzge says. Once a tornado is detected, either by radar or eyewitness, the National Weather Service issues a warning, which the national Emergency Alert System then distributes to television, radio and cable outlets.
At the local level, however, warning systems vary widely, says Jim Keeney, a regional warning coordination meteorologist with the National Weather Service, based in Kansas City, Mo., who was not involved in the new report. "From a public safety standpoint, I think a more standardized warning system on the local level would be highly beneficial," he says. For example, not all communities have outdoor tornado-warning sirens or reverse 911. "We work with communities as best we can, but unfortunately, these decisions often come down to money. Smaller towns are often hard-pressed."
In their review, Brotzge and co-author William Donner, a social scientist at the University of Texas-Pan American in Edinburg, quantified the most effective approaches to improving tornado-warning systems by compiling previously published studies that assessed how responses to warnings varied from place to place. "We found that the degree of response often depends on how a community has already been affected by severe weather," he says. People living in places that have previously been hit are far more likely to heed tornado warnings than are people in untouched communities.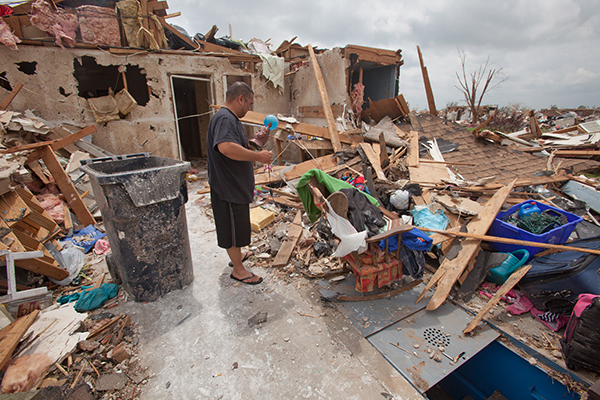 Other social factors like class and culture can also affect how people respond to warnings, Brotzge and Donner wrote. For example, research has shown that ethnic and migrant populations are less likely to receive warnings from traditional media or social media, and Hispanic communities are more likely to respond to warnings relayed by friends and family than by formal sources.
Once a person has received a tornado warning, his or her response can also differ widely, depending on the person's resources and his or her prior experience with severe storms and false alarms, Brotzge says. "When we talk about 'the public,' that includes such a wide array of people," he says. "Most individuals can seek shelter with 10 or 15 minutes of a warning, but there are special circumstances like public venues, nursing homes and schools that require more lead time."
For the 2014 tornado season, the National Weather Service will be testing an "impact-based" warning system in the Midwest that supplements the traditional tornado warning with information about the potential impact to help emphasize the danger of a particular storm.
For example, large tornadoes may come with a warning that declares, "this is a particularly dangerous situation with the potential for considerable damage." Likewise, a catastrophic EF-5 funnel, like the one that killed 158 people in Joplin, Mo., in May 2011, will come with a "tornado emergency" warning urging people to seek immediate shelter underground or face "unsurvivable conditions."
"This is something that came about from working with the social scientists on how to improve our communication with the public," Keeney says. "So far, the results have been great and it should be widely implemented in 2015."
Longer-term goals include "warn-on" forecasts to pinpoint a tornado's location, timing and path of destruction. "Warn-on forecasts are the future," Brotzge says. The main hurdle will be incorporating massive amounts of data into models that can predict storm behavior more than 30 minutes ahead of time. "Warn-on forecasts are a technical and computational challenge," Keeney says. "It will likely be several years before that system comes online."