Snow triggers quakes on Mount Rainier
by Sara E. Pratt Tuesday, November 4, 2014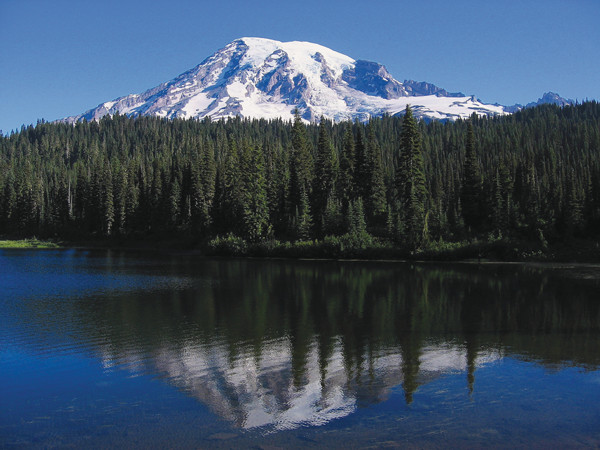 A new study indicates that more than 150,000 low-frequency earthquakes that occurred on Mount Rainier over the past decade were caused by snowfall that triggered stick-slip sliding of glaciers.
The quakes, which were too small to be felt, occurred in winter at elevations of 3,000 meters or more and repeated at regular intervals, as often as every few minutes. These "ice quakes" were clustered in week- to month-long swarms that strongly correlated with snowfall events, reported Kate Allstadt and Stephen D. Malone of the University of Washington in the Journal of Geophysical Research – Earth Surface.
A lag of one to two days between the snowfall events and the onset of seismic activity led the authors to suggest that it was not the weight of the snow directly that triggered the quakes but the alteration of fluid flow at the base of the ice.
"The sudden added weight of snow during winter storms triggers a temporary change from smooth aseismic sliding to seismic stick-slip sliding in locations where basal conditions are favorable to frictional instability," the authors wrote. In addition, "this behavior is specific to winter months because it requires the inefficient drainage of a distributed subglacial drainage system."
The new finding will improve understanding of subglacial dynamics and help researchers distinguish between quakes caused by snow and those potentially signaling an awakening volcano, the researchers suggested.