Six new deep-sea species discovered
by Lucas Joel Thursday, April 6, 2017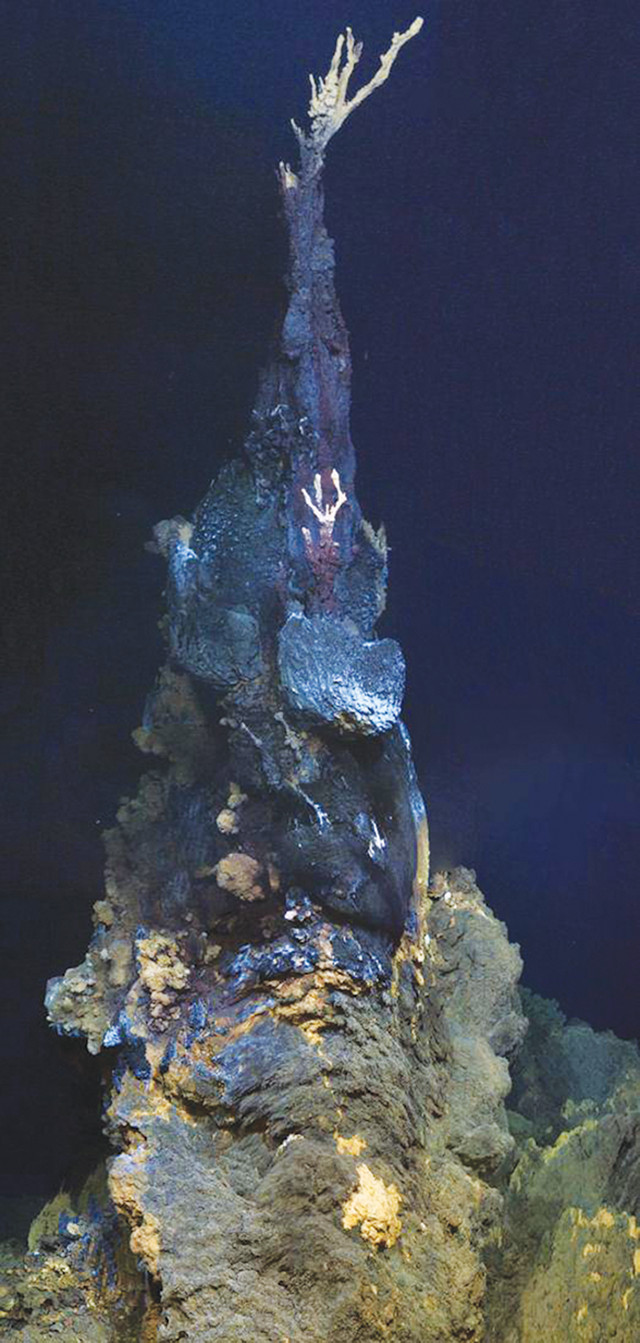 About 2,000 kilometers southeast of Madagascar and 2.8 kilometers below the surface of the Indian Ocean, scientists have discovered six never-before-seen animal species living around deep-sea hydrothermal vents. The creatures were spotted by a remotely operated vehicle during an expedition in 2011 to a site called Longqi, or "Dragon's Breath," around which stand mineralized vent chimneys — some more than two stories tall — that are rich in copper and gold. Genetic testing confirmed the novelty of the animals, which include new species of polychaete worms and limpets as well as a previously unknown species of hairy-chested "Hoff" crab, named for actor David Hasselhoff.
For the time being, the new animals are known only from Longqi, but "we can be certain that the new species we've found also live elsewhere in the southwest Indian Ocean, as they will have migrated here from other sites," said Jon Copley, a marine biologist at the University of Southampton in England and lead author of the study in Scientific Reports, in a statement. "But at the moment no one really knows where, or how well connected, their populations are with those at Longqi."
The region is an area of interest for potential deep-sea mining in the future, so there's a "need to explore other hydrothermal vents in the southwest Indian Ocean and investigate the connectivity of their populations, before any impacts from mineral exploration activities and future deep-sea mining can be assessed," Copley said.