Siwash Rock as an urban geoheritage icon
by Michael C. Wilson and Lionel E. Jackson Jr. Monday, February 8, 2016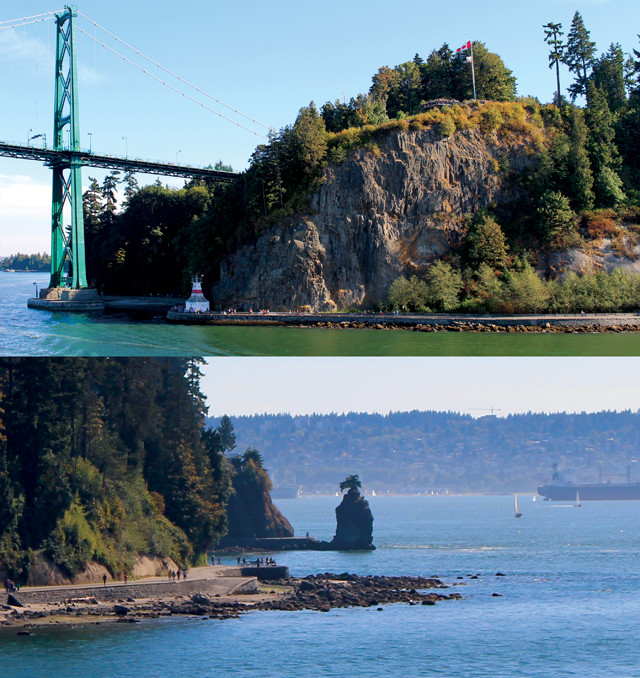 Siwash Rock in Stanley Park, Vancouver, British Columbia, is a prominent and photogenic sea stack — an erosional remnant of an Oligocene basalt dike that cuts through Cretaceous sandstones. The rock (properly named "Slahkayulsh," meaning "he is standing up") is a geoheritage locality in both aboriginal and nonaboriginal iconography.
The original and retold stories of Siwash Rock, like the baked zone around the dike itself, have been transformed and preserved for all to experience.
Coast Salish First Nations recognized that it was a singular feature and understood it to be a man turned to stone by the Transformers when the world was still being shaped. One version of the story of the transformed man, in which he swam to cleanse himself while his wife gave birth to his child, is embedded in Vancouver's sense of place through the writings of poet E. Pauline Johnson, who was of mixed Mohawk and English heritage. Euro-Canadian Vancouverites eagerly appropriated the site as a metaphor celebrating purity.