Oceans: Where has all the plastic gone?
by Sara E. Pratt Tuesday, November 4, 2014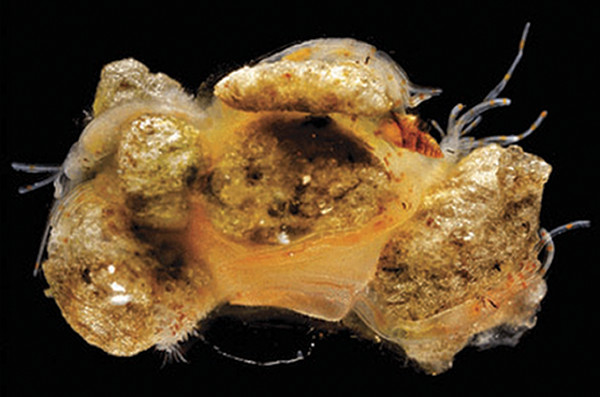 Plastic in the ocean is a growing concern, yet no one knows for sure how much debris is out there, where it is and how it affects marine ecosystems and food chains. Andrés Cózar of the University of Cádiz in Puerto Real, Spain, and colleagues recently undertook a meta-study to estimate the abundance and distribution of plastic in the global ocean.
The team's analysis of worldwide sampling studies found that plastic debris occurs in nearly 90 percent of surface water samples, but in smaller quantities than expected. The team estimated the total amount of plastic in the ocean to be between 10,000 and 40,000 tons, which is less than predicted.
"We show a worldwide distribution of plastic on the surface of the open ocean, mostly accumulating in the convergence zones of each of the five subtropical gyres," the team wrote in Proceedings of the National Academy of Sciences. Additionally, they found that the smallest particles are underrepresented in surface samples, which means they are likely being broken down and transferred "to the ocean interior by food webs and ballasting processes, and processes yet to be discovered."
Most plastic particles found near the surface are smaller than 1 centimeter in diameter. The smaller the particle, the larger the number of marine species that could ingest it.