New USGS chief appointed
by Carolyn Gramling Thursday, January 5, 2012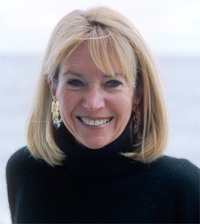 Blogging on EARTH
It looks like the next head of the U.S. Geological Survey will be the Monterey Bay Aquarium Research Institute's current president and CEO, marine geophysicist Marcia McNutt.
EARTH/Geotimes did a profile of her back in 2005 - it's here.
---
© 2008-2021. All rights reserved. Any copying, redistribution or retransmission of any of the contents of this service without the expressed written permission of the American Geosciences Institute is expressly prohibited. Click here for all copyright requests.