New map of Arctic geology published
by Mary Caperton Morton Thursday, September 14, 2017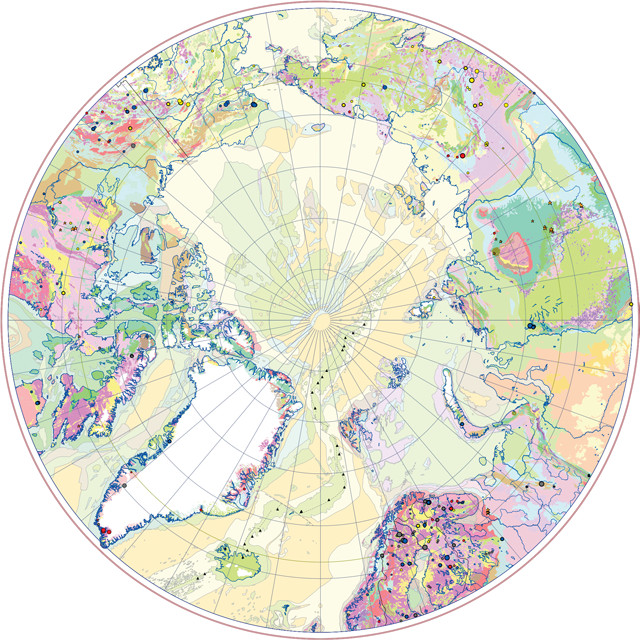 At first glance, it might seem there's little more to the Arctic than frozen tundra, ice and seawater, but the top of the world is home to some unique geology and an impressive array of mineral resources. A new project led by the Geological Survey of Norway (GSN) has compiled all existing geologic data about the Circum-Arctic region into a book, database and interactive map.
"The Arctic region contains numerous, large mineral deposits, which in all probability will be studied and mined in the years to come," said GSN lead investigator Rognvald Boyd, in a statement. "The [European Union] has a strong focus on securing access to metals in nearby areas, and especially on knowledge of commodities of which there is, or may develop, a critical scarcity," Boyd noted. The same could be said of other countries with Arctic interests.
At present, the Arctic boasts 28 known diamond deposits and 207 large metal deposits, including gold, silver, copper and platinum, though not all of these have been fully explored or mined yet. "The results of the project will be of interest for the mining industry, for prospecting companies, for scientists involved in research on metal deposits in the region and also for decision-makers," Boyd said.