N.E.O.N.: Studying critical ecological issues on a continental scale
by Terri Cook Monday, May 20, 2013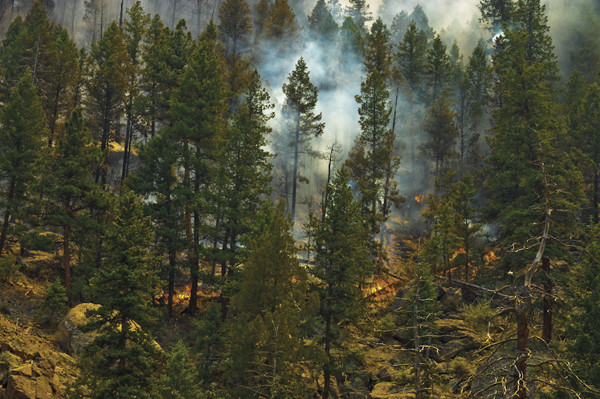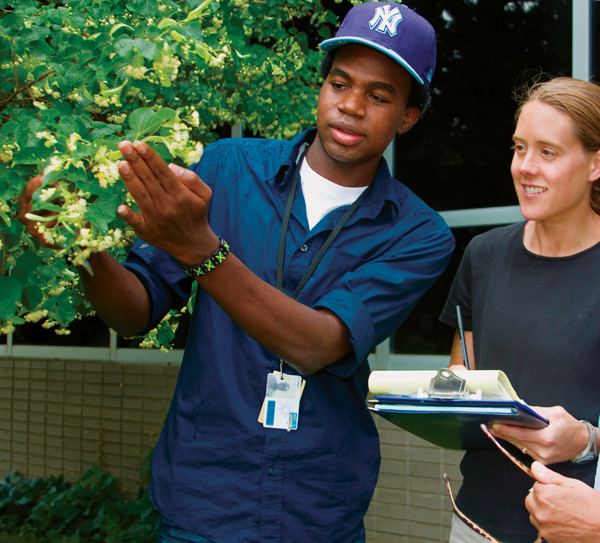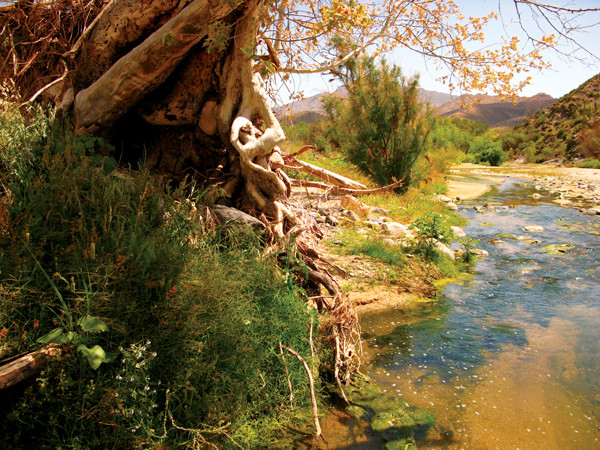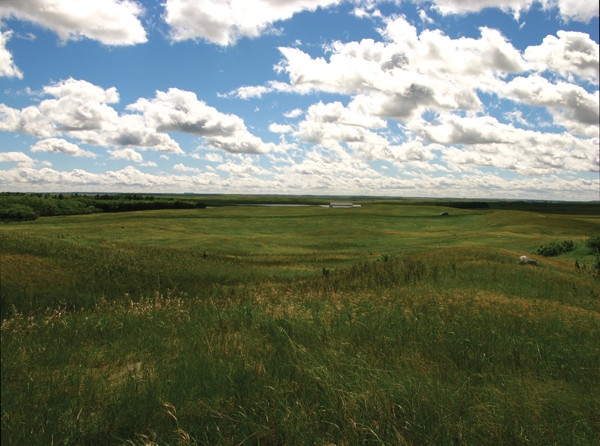 On the morning of June 9, 2012, a column of thick smoke was seen rising from Roosevelt National Forest 24 kilometers west of Fort Collins, Colo. Spurred by tinder-dry conditions, hot temperatures and gusting winds, the initial 8,000-square-meter High Park Fire quickly exploded out of control, ultimately becoming the second-largest wildfire in Colorado history. The blaze killed one person, burned more than 350 square kilometers, and destroyed 259 homes before firefighters contained it three weeks later.
Before the last embers of the High Park Fire had been extinguished, scientists from Colorado State University (CSU) had begun planning a large-scale study to assess the blaze's impacts and characterize the state of the landscape after the fire. In a first-of-its-kind partnership, the research team, led by CSU ecologist Michael Lefsky, paired traditional fieldwork with 3-D imagery of unprecedented detail gathered by a Twin Otter aircraft carrying a trio of sensitive instruments.
The unique study was made possible by one of the U.S.'s newest research programs, the National Ecological Observatory Network (NEON), which is based in Boulder, Colo. Still under construction, NEON will be one of the most extensive ecology projects ever undertaken, a platform for examining critical ecological issues — from the effects of climate change and invasive species to those of droughts, fires and floods — across the entire North American continent.
A Continental-Scale Observatory
Like a large telescope or an oceanographic research vessel, NEON is a "big science" project funded by the National Science Foundation's (NSF) Major Research Equipment and Facilities Construction program. Construction began last summer on facilities that will include a physical headquarters site that will house office space, curation, storage and computing facilities; 60 physical research sites; and the scientific data network.
Originally conceived through a series of NSF-sponsored workshops, the NEON observatory was designed over a period of seven years. NEON has been carefully planned to provide unprecedented levels of detail on 20 different eco-climatic domains, including regions such as the Northern Plains, the Desert Southwest and the Alaskan taiga and tundra. One core site featuring a representative community of plants, animals, soil organisms, landforms and climate was chosen to exemplify each domain across the United States (including Alaska and Hawaii), plus Puerto Rico.
Sites will be monitored and sampled regularly, with data collected all day and every day at each site for the next three decades. In addition to the core sites, which are located in minimally managed wildland areas, every domain will host two relocatable sites that will operate for roughly five years before being relocated elsewhere within the domain. In addition, NEON will operate a series of mobile platforms that will be available for data collection requested by individual scientists.
Although some of the NEON field sites are on land already used for research, all of the equipment will be new to ensure that every site is standardized: built in the same way with the same equipment and using the same sensors. As of April, four stations had been built, with several more currently under construction. During the next four years the observatory will add about 50 more, and it is expected to be fully functional by 2017.
Data collected by NEON will be openly available for free to any user, from individual students to large teams of researchers to policymakers.
Data Collection at the Sites
The 20 domains were statistically defined using eco-climatic variables such as total precipitation and solar insolation during the growing season. Within each domain, scientists then identified a number of potential core sites and analyzed how representative each was of the domain as a whole, so that every site represents an equal degree of eco-climatic variability.
The core sites will provide the baseline for ecological conditions, whereas data from the mobile stations will be used to study specific questions, such as the effects of the changing elevation of the rain/snow line due to warmer temperatures; how ecosystems compare with and without invasive species; and how terrestrial and aquatic organisms respond to urbanization.
At each station, NEON scientists and engineers are constructing a tower and other facilities to collect ecological vital signs, including data on meteorology, solar radiation, greenhouse gases, atmospheric chemistry, soil respiration, water vapor, and carbon cycle measurements.
In addition, NEON field crews will regularly collect and analyze soil samples and key groups of organisms, called sentinel taxa, including mosquitoes, ground beetles, deer mice, birds and microbes. Together these data will be used to quantify the impacts of land use, biological invasions and climate change on terrestrial ecology, as well as to help scientists understand how the prevalence of infectious agents such as Hantavirus, West Nile virus and Lyme disease changes over time within the various ecosystems.
The scientists involved with NEON will then pair all of this site-based information with remote sensing and satellite data to create a record of incomparable detail — as was done in the study of the High Park Fire — that will help scientists track ecosystem changes over both time and space.
NEON's airborne instruments — a high-resolution digital camera, an imaging spectrometer, and a waveform light detection and ranging instrument (lidar) — were designed to bridge the gap in scale between individual plants or trees, which will be monitored at each site, and forests, which will be monitored with satellite-based remote sensing. The airborne platform is designed to provide regional observations of changes in land use and cover, including: the biochemistry, structure and heterogeneity of the vegetation canopy; changes in vegetation such as the presence and effects of invasive species; the leaf area of each tree; and the height, chemistry and level of moisture in the canopy. Combining the data from the different scales, scientists hope to detect ecosystem-level responses over time.
NEON currently has one airborne instrument package that it flies on rented Twin Otter aircraft. Funding permitting, NEON will eventually have three of these packages, two of which will be used for annual flyovers of the core sites, and a third that will be available for ecosystem mapping to support scientist-directed campaigns and to respond to so-called "targets of opportunity" like the High Park Fire.
The High Park Fire
One of the first applications of NEON-generated data will be by the partnership CSU established with the observatory to study the High Park Fire burn zone.
With backing from NSF's RAPID program, which funds research of unplanned events and phenomena like natural disasters through an accelerated application review process, Lefsky and his field crew quickly mobilized to collect data at 100 plots over a period of six weeks after the fire, the narrow window before the snow began to fly. They collected soil microbes, counted the number and size of stems, and observed a number of indices related to the severity of the burn, such as the amount of forest crown that had been consumed, the condition of the soil, and whether the trunks themselves had burned.
Unlike previous studies, which have been limited to these sorts of field data, Lefsky's team will also benefit from data collected by NEON's airborne instrument package when it was flown over the burn scar and adjacent areas. Lefsky and his colleagues will use both types of data to answer two questions. First, how did conditions prior to the fire — such as the location and degree of bark beetle outbreaks — affect the fire's behavior and impacts? And second, how did the fire's severity and pattern of disturbance affect the rate at which soil microbes and vegetation recovered after the fire?
Through this partnership, Lefsky says he and his colleagues have acquired nearly as much information as if they had surveyed the entire scar — which limited time and funding would otherwise never have allowed. Although the data are still being analyzed, one of the early benefits is the collection of high-resolution topography files, which Lefsky and his team sent to the U.S. Forest Service (USFS). These data will allow USFS managers to identify the steepest and most denuded slopes that, due to their high potential for erosion, are in greatest need of restoration. By targeting these areas for replanting and other remediation efforts, USFS hopes to minimize post-fire problems like mudslides and contaminated water supplies.
"Whereas the spatial resolution of a typical Digital Elevation Model that [USFS] would have available to them is 10 meters," Lefsky says, "this is going to have a spatial resolution of one meter … which will allow [USFS] to target the really, truly, highest [steepest] slopes."
Lefsky's team is also preparing a map of the amount of "greening" (vegetation growth) that occurred in the burn scar from the time of the fire through October, the end of the growing season. Because these are areas where more roots have taken hold and are thus retaining precious topsoil, the Forest Service will instead focus on replanting in areas where this greening is not occurring.
Ultimately, the data from NEON's airborne platform will allow Lefsky and his team to look at the entire suite of recovery processes. "We are definitely getting unprecedented detail about the conditions we're studying," Lefsky says. Given the success of this initial partnership with NEON, Lefsky says he and his colleagues are preparing another proposal to fund repeat airborne instrument measurements over the next few years so that they can track conditions as the fire-ravaged ecosystem begins to recover.
Engaging Citizens in Science
In addition to providing data for ecological research, NEON will offer educational and outreach opportunities to promote environmental literacy and to engage the public in the scientific process. NEON will employ a range of tools to engage individuals, including social media, online learning modules, educational programs and workshops, and "citizen science" projects, according to the observatory's Science Strategy document.
"The focus of NEON educational resources and programs is to help people think of science as a way of knowing," says Wendy Gram, NEON's Chief of Education and Public Engagement. "To that end, NEON's strength is data, and thus we will contribute to transforming science education by providing usable and accessible data to educators and students alike."
NEON is already promoting an opportunity for amateurs to participate in real ecological research through a program called Project BudBurst, in which people across the country monitor the timing of developmental thresholds such as leafing, flowering and fruiting.
The study of the timing of such biological events in plants and animals — including flowering, hibernation, reproduction and migration — and how they are influenced by variations in seasons, climate and habitat, is known as phenology. Scientists have found that the timing of many plants' phenological events has changed recently as a result of varying temperatures and rainfall patterns. However, discerning statistically rigorous trends requires collecting data over long periods of time and across large areas. This is where the NEON citizen scientists come in.
Project BudBurst volunteers can choose to either make single reports — one-time observations that provide scientists with a status report on what is happening on a given day — or regular reports. For single reports, volunteers choose a plant, locate a site, observe what stage of development — such as leaf unfolding — that plant is in, and report the observations online.
Even more valuable to ecologists are the regular reports, which collect repeat observations of the same plants by the same people over multiple years. The results are compiled online, allowing participants and others to monitor the results of the observations in real time.
Project BudBurst provides a state-by-state list and descriptions of 208 targeted species that researchers would most like volunteers to monitor. In addition, this year NEON is promoting a "10 Most Wanted" list, a group of plants that are easy to identify, widely distributed across the country, and of special scientific interest, including California poppy, forsythia, common lilac, and red maple.
More than 14,000 participant observers from all 50 states have registered so far, and "that number grows daily," Gram says. NEON has expanded the program through its Citizen Science Academy, which allows educators to participate in accredited online courses that teach them how to implement citizen science programs in their educational settings. Last year, according to Gram, more than 350 educators signed up for the first introductory course, and after seeing solid interest again this year, NEON has expanded its offerings to four sessions per year.
Ultimately, NEON administrators plan to engage educators, students and citizens to "do science" through the development of free, interactive online learning modules that will enable faculty, students and K-12 educators to draw on and explore NEON's data stream.
The first modules will focus on remote sensing data, an area that is unfamiliar to many educators and ecologists. These modules will preview the types of science questions that can be asked, demonstrate how these data can be visualized, and, Gram says, will "provide inquiry-based exercises that challenge students to work with these data to answer ecological questions."
Planning for the Future
Wildfires such as the High Park Fire, as well as drought, floods, and even outbreaks of insects, all have the potential to affect the health of the ecosystems upon which modern society depends for critical services like clean air and water, fuel and resources. However, analyzing such large-scale and interconnected phenomena is difficult, particularly using traditional small-scale, disconnected studies conducted over short spans of time. These studies only offer snapshots of the environment, individual frames that lack the longer-term context necessary to interpret the trends and origins of ecological change. The participants in NEON hope that it will provide the full-length film.
With several core stations under construction, the launch of its airborne instrument platform over the High Park Fire scar, and its first citizen science initiative under way, NEON is off to a good start in its mission to provide information on the causes, as well as the consequences, of environmental change. The NEON observatory will enable a virtual network of researchers, decision-makers and citizens to study ecological challenges at the continental scale, providing a platform from which to forecast ecological change.