Mountains beyond mountains
by Mary Caperton Morton Thursday, October 30, 2014
Editor's Note: We asked our staff and some frequent contributors to write a short commentary on something that they had been thinking about in 2014. We gave everyone carte blanche. What follows is a collection of extremely varied, often very personal insights into how the planet impacted each individual.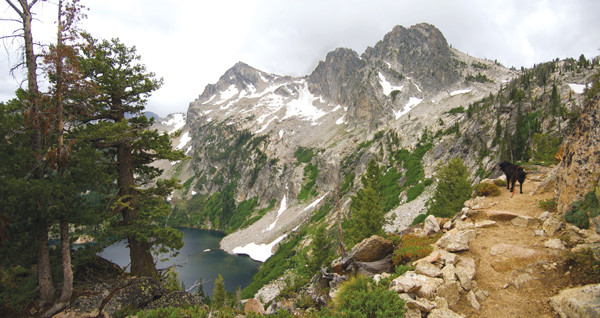 The best perk of being a freelance writer, for me at least, is the flexibility to work from anywhere. Instead of paying rent, I house-sit in the winter and spend spring, summer and fall on the road. Winters are for exploring deserts; summers are for climbing mountains. Two summers ago, I drove all the way to Alaska, my 50th state, and in 2013, I spent the whole summer tagging peaks in southern Colorado.
This year I set out from my winter digs in New Mexico with no plan; every morning I would look at my atlas and decide where to go that day. I spent most of the spring in Utah and when the red rocks started to get too hot, I headed for higher ground. With no particular destination in mind, I found myself navigating not by roads, towns or states, but by mountains, traveling from one mountain range to the next. In one summer I hit the Uintas in Utah, the Wind Rivers and Tetons in Wyoming, the Sawtooths in Idaho, the Steens in Oregon, the Cascades of Oregon and Washington and the Olympics in Washington, summiting (or attempting to summit) at least one peak in each range.
These mountain ranges are all roughly within a day's drive of each other, but they are all very different, with their own underlying geology and ever-changing personalities. You can learn a lot about mountain ranges just by looking up at them. In July I spent a week camped at an overlook east of the Tetons, studying sunrises, sunsets and cloud formations over the range. But to begin to know a mountain, you have to climb it.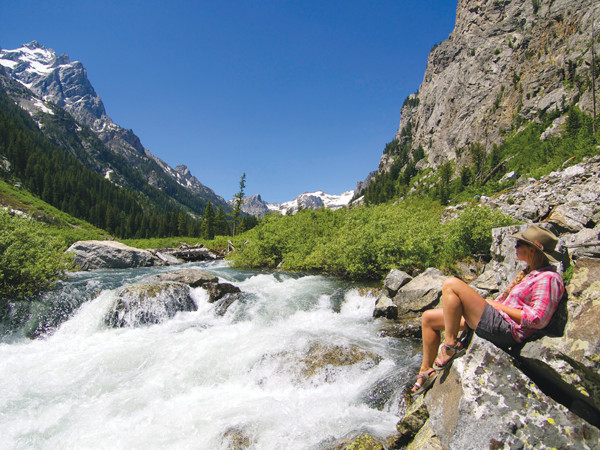 One of the most obvious differences between mountain ranges is the type of rock underfoot: The Uintas are quartzite, the Wind Rivers are glacier-carved granite, the Tetons are granite and gneiss, the Sawtooths are a batholithic mishmash, the Steens are glacier-carved flood basalts, the Cascades are massive stratovolcanoes, and the Olympics are uplifted oceanic basalts. Some types of rock make for better climbing than others: Whereas granite is virtually bomb-proof and sturdy under foot and fingertip, oceanic basalt crumbles with each step. On Mount Adams, the rock was hidden under ice, calling for an ice axe and crampons on the way up and an epic glissade on the way down.
For the most part, rock type and glacial history dictate the shape and steepness of mountains. Some ranges are eminently approachable: With no foothills, the Tetons invite you right up to their base, where a network of river canyons provides rugged passages into the range. Others are more elusive: I spent days hiking from the closest road toward the Wind Rivers and still barely scratched the surface of that granite wonderland.
Whatever impression the distant view of a mountain range might give, climbing the summits reveals an entirely different story. From a distance I often think, "it doesn't look that bad from here." But as I get closer, the sheer audacity of mountaineering strikes full force. Looking up at the witches' hat summit spire of Oregon's Mount Thielsen, my favorite climb of the summer, I didn't believe I'd reach the summit until I was actually standing up there, on the fulgurite-scarred lightning rod of the Cascades.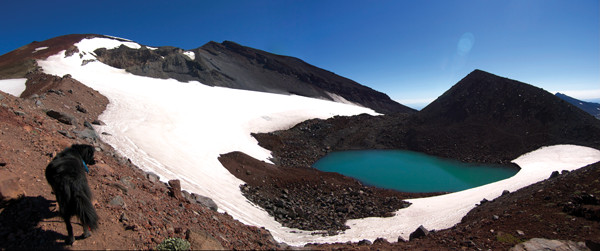 High peaks stand in the face of ferocious erosion; summit spires like Thielsen are often the hardest rocks in the landscape. To reach those heights I must harden too. No matter how many mountains I climb — so far I've summited more than 100, with the highest at 5,897 meters — they never get any easier. But I get stronger. They say that beyond mountains are always more mountains. I hope that is true.