Mississippi sand still abundant
by Mary Caperton Morton Tuesday, August 19, 2014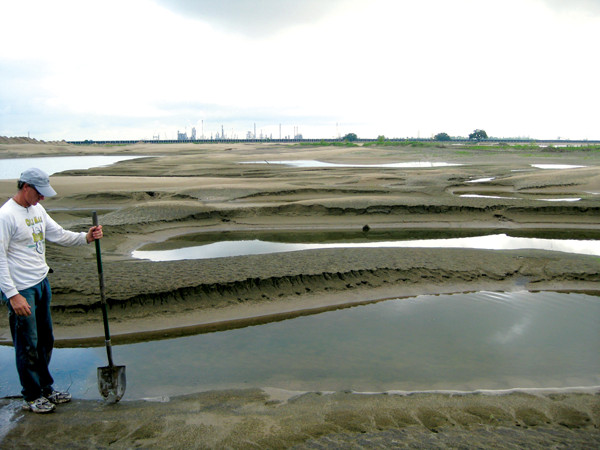 Flood control measures along the Mississippi River have likely saved countless lives, but the effects of upstream dams and containment on the river's delta have been ecologically catastrophic: In the past 80 years, more than 5,000 square kilometers of wetlands along the Louisiana coast have been starved of vital sediment and drowned. Now, researchers have found that the lower river contains a significant reservoir of the sand needed to mitigate land loss at the river's mouth — if it can be diverted downstream.
Prior to the construction of levees and dams, floods carried a steady supply of fresh sand and sediment downstream, replenishing the delta, but flood control measures have reduced the sediment supply by about half. In the new study, published in Nature Geoscience, Jeffrey Nittrouer of Rice University and his co-author Enrica Viparelli of the University of South Carolina analyzed sediment loads in the lower Mississippi and found that although the total amount of sediment has indeed diminished, the amount of sand trapped by upstream dams is offset by mining of new sand downstream.
"When clear water is released from the floodgates at upstream dams, it churns dormant sand that has long been deposited and carries it downriver," said Nittrouer in a statement. "This 'mining' of ancient sand makes up for the sand that is trapped by upstream dams." Numerical modeling suggests that this recycling could sustain sand levels along the lower Mississippi for as long as 600 years if it can be transported downstream through engineered diversions.
The news is good for scientists, engineers and government officials who are working to maintain and restore the struggling Mississippi Delta, an important ecological zone that functions as a buffer for the city of New Orleans against the effects of hurricanes and tidal surges.