Mineral Resource of the Month: Molybdenum
by U.S. Geological Survey Thursday, June 14, 2018
Désirée E. Polyak, a mineral commodity specialist for the U.S. Geological Survey, compiled the following information on molybdenum, an extremely versatile metal used most as an alloying agent in cast iron, steel and superalloys.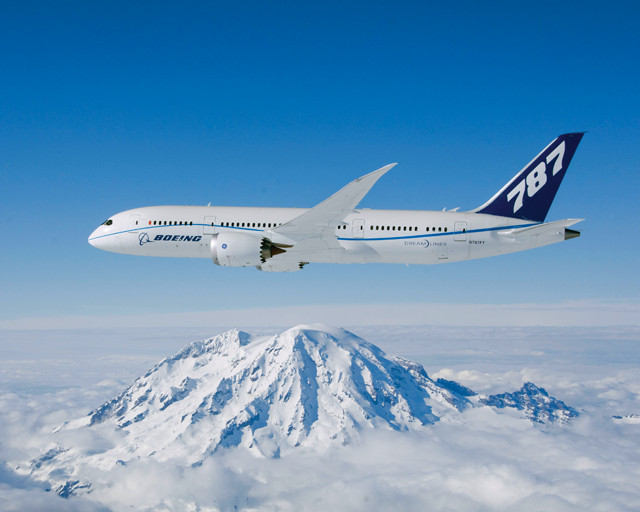 Molybdenum is a silvery-white, malleable metal that does not occur in metallic form in nature. Although a number of molybdenum-bearing minerals have been identified, only one has commercial significance: molybdenite, a natural molybdenum sulfide. Molybdenite concentrate is converted to molybdic oxide, which in turn is used to produce intermediate products, such as ferromolybdenum, metal powder and various chemicals.
Most of the world's molybdenum comes from byproduct or coproduct copper-molybdenum deposits in the Western Cordillera of North America and South America; most of the remainder comes from primary molybdenum deposits in Canada, China and the United States.
Molybdenum has an exceptionally high melting point and is invaluable as an alloy in carbon steel, cast iron and superalloys to enhance strength, toughness and resistance to wear and corrosion. Metallurgical applications dominated molybdenum use in 2008, accounting for about 88 percent of total U.S. consumption. Stainless and full-alloy steels are the major markets, followed by tool steels, high-strength low-alloy steels and carbon steels. There is typically between 1 and 6 percent molybdenum in stainless steel. However, the most commonly used molybdenum-bearing grade of steel contains between 2 and 3 percent molybdenum.
Molybdenum-bearing stainless steels are used in applications where performance is paramount and cost considerations are secondary, such as power plant condensers, offshore piping and nuclear power plants. Molybdenum is also used as an alloy material for manufacturing vessels used in the food, chemical and pharmaceutical industries, due to the low toxicity of its compounds — unlike other heavy metals.
The metal is also used in lubricants, pigments, chemicals and many other applications, but the dominant nonmetallurgical use is in catalysts. LCD computer and television screens have a very thin layer of molybdenum on the glass as a base on which transistors and circuit wires are laid. Because molybdenum easily bonds to glass and conducts electricity and heat efficiently, it improves device performance.
More recently, molybdenum has begun playing a role in renewable energy technology, including solar and wind power. For example, a new type of solar panel made of copper-indium-gallium-selenide (CIGS) cells uses molybdenum in a thin layer near the bottom of each cell to help transfer the electricity generated from the cell to circuits external to the panel.
For more information on molybdenum and other mineral resources, visit http://minerals.usgs.gov/minerals.
---
Molybdenum production and consumption
In 2008, U.S. reported mine production (molybdenum contained in concentrate) was 55,900 metric tons.
The U.S. consumed about 44,000 metric tons of molybdenum contained in concentrates roasted to make molybdic oxide.
In 2008, the U.S. was a net exporter of molybdenum materials.
World mine output in 2008 was 218,000 metric tons of contained molybdenum; China, the United States, Chile, Peru, Mexico and Canada provided about 93 percent.
---
Fun facts
Molybdenum got its name from molybdenite, which got its name from the Greek "molybdos," which means "lead."
Molybdenum has been shown to break down sulfite toxin accumulations in the body and may prevent dental cavities.
Lima beans, liver, milk, peas, spinach and a variety of other dark green leafy vegetables contain molybdenum.
Molybdenum is commonly referred to by its nickname, "moly."
In Venice, Italy, corrosion-resistant molybdenum-grade stainless steels have been heavily used in the last 10 to 15 years to strengthen building materials that are under constant threat from erosion, high tides, rising sea levels and wind.