Mineral Resource of the Month: Iron Oxide Pigments
by U.S. Geological Survey Wednesday, June 20, 2018
Michael J. Potter, mineral commodity specialist for the U.S. Geological Survey, has compiled the following information on iron oxide pigments.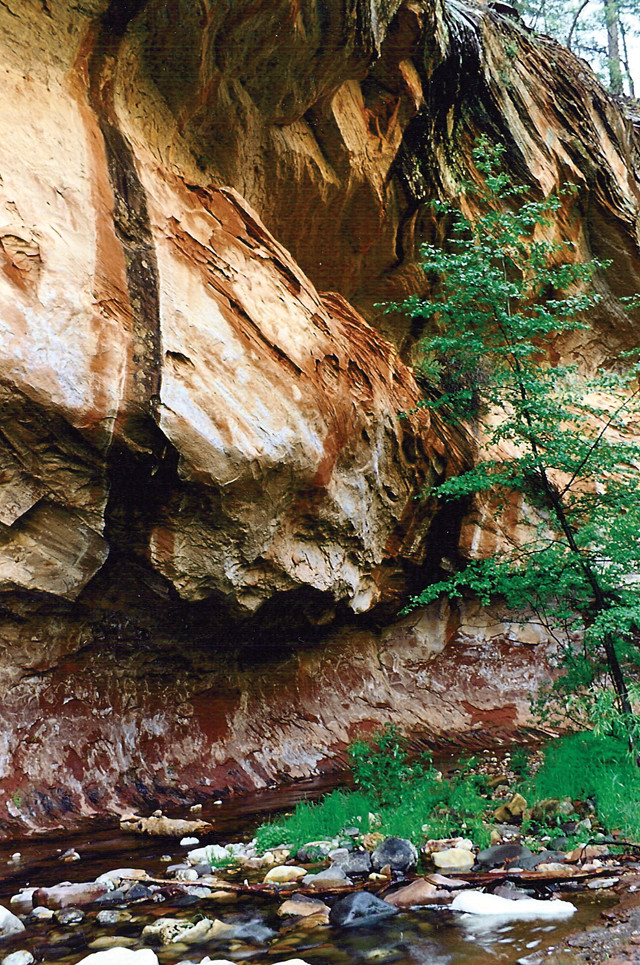 Iron oxide pigments, which may be natural or synthetic, have been used as colorants since early humans began painting on cave walls. Natural pigments are derived from several iron oxide minerals: Red pigments are derived from hematite. Yellow and brown pigments — ochres, sierras and umbers — are derived from limonite. Magnetite provides a black iron oxide pigment. Micaceous iron oxide is a special form of hematite that occurs in thin metallic gray platelets or flakes. Synthetic pigments are manufactured under controlled conditions such that particle size, distribution and shape can be accurately replicated, resulting in superior uniformity, color quality and chemical purity.
Iron oxide pigments are relatively low-cost materials that resist color change due to exposure to sunlight, have good chemical resistance and are stable under normal ambient conditions. The leading uses of the pigments are in paints, coatings and construction materials such as in concrete products, mortar, paving stones and roofing tiles. Natural pigments are used in primers and undercoats, where color consistency is less critical, whereas synthetic pigments are used in topcoat paints where color consistency is important.
Micaceous iron oxide imparts unique properties to paints and coatings because the flaky particles align in such a way as to resist penetration by moisture and gases. These coatings can prevent corrosion and rusting of metals and also resist blistering, cracking and peeling.
Deposits of iron oxide pigment occur in many countries, but have been significantly developed in only a few. Countries known for production of iron oxide pigments historically include Cyprus, France, Iran, Italy and Spain. Countries with recent significant production include India, Spain and Honduras.
Iron oxide pigments are also created through steelmaking. When steel is treated with hydrochloric acid to remove surface oxides, the acid is regenerated to be recycled and iron oxide is produced. Regenerated iron oxides are used in a variety of filters, inductors and transformers in electronic home appliances and industrial equipment, as well as in flexible magnets, generators, loudspeakers and electric car motors.
New developments in the synthetic iron oxide pigment industry in recent years include granular forms of iron oxides and new versions of nano-sized materials, which are being used in computer disk drives and high-performance loud speakers, and in biology and medicine, including nuclear magnetic resonance imaging.
Visit minerals.usgs.gov/minerals for more information on iron oxide pigments.
---
IRON OXIDE PIGMENT PRODUCTION AND CONSUMPTION
Total world production of iron oxide pigments (natural: 13 percent and synthetic: 87 percent) in 2006 was approximately 1.4 million metric tons.
China was the world's leading producer in 2006, with 49 percent of the world's total production.
In 2007, total estimated U.S. production was 50,000 metric tons valued at about $50 million.
In 2006, the estimated global market for iron oxide pigments was $1.1 billion.
---
FUN FACTS
Natural iron oxide pigments have been used in art for tens of thousands of years, since humans created the 32,000-year-old cave paintings at Lascaux, France.
Iron oxide pigments are used as colorants for ceramic glazes, glass, paper, plastic, rubber and textiles as well as in cosmetics and magnetic ink and toner.
Micaceous iron oxide coatings have been used for heavy duty applications in harsh environments, including industrial tanks, refineries, chemical plants, drilling rigs and bridges, and even on the Eiffel Tower.