Mineral Resource of the Month: Garnet
by U.S. Geological Survey Tuesday, January 15, 2019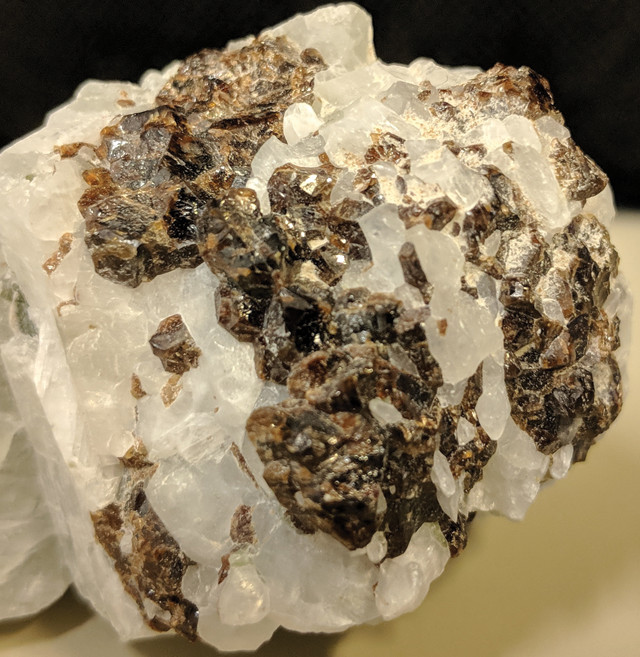 PRODUCTION
Geologic Occurrence
Garnet is the general name given to a group of complex silicate minerals, all with isometric crystal structure and similar properties and chemical composition. The most common garnet minerals are classified into three groups: the aluminum-garnet group, the chromium-garnet group and the iron-garnet group. Worldwide, garnet resources are large and occur in a wide variety of rocks, principally in metamorphic rocks such as gneisses and schists. Garnet also occurs in veins, contact metamorphic rocks, metamorphosed crystalline limestones, pegmatites and serpentinites. In addition, alluvial garnet sands are associated with heavy-mineral sand and gravel deposits in many parts of the world.
---
U.S. Production and World Production

---
2017 World Production

---
CONSUMPTION

---
U.s. Industrial Garnet Imports

---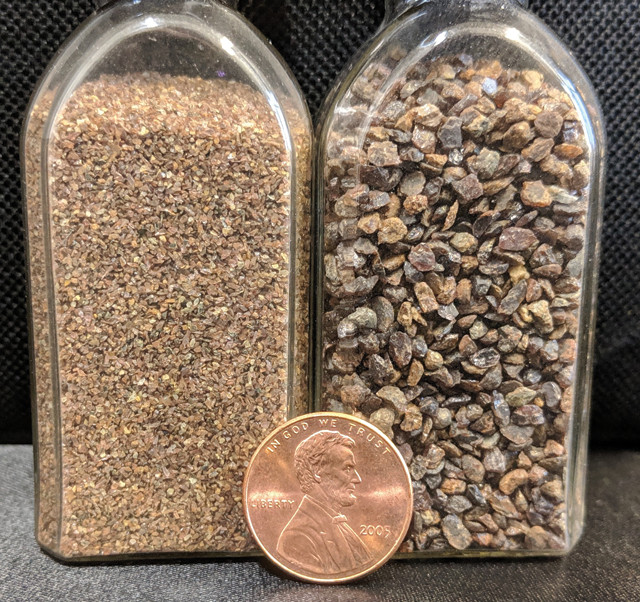 Commercial Usage
Garnet that exhibits good clarity, color and size is used as a gemstone. Garnet that does not meet gem-quality standards is used for industrial applications. Garnet has many industrial applications because of its angular fractures, relatively high hardness and specific gravity, chemical inertness, nontoxicity, lack of associated crystalline silica, and ability to be recycled. The primary applications include use in waterjet cutting, abrasive blasting media, water filtration and abrasive powders. A few of the domestic industries that consume garnet include aircraft and motor vehicle manufacturing and ceramics and glass production.
Fun Facts
Although garnet crystals most commonly occur with a reddish hue, garnets also can occur in many other colors, including blue, brown, green, orange, purple and yellow.
Industrial garnet has a high enough hardness to cut through many materials, such as metals, at extremely high speeds. Industrial garnet is considered the industry standard abrasive in waterjet cutting.
---
Visit minerals.usgs.gov/minerals for more information
design by K. Cantner and N. Schmidgall, AGI