Mineral Resource of the Month: Chromium
by U.S. Geological Survey Thursday, June 14, 2018
John F. Papp, a mineral commodity specialist for the U.S. Geological Survey, compiled the following information about chromium, one of the nation's most important and strategic mineral commodities.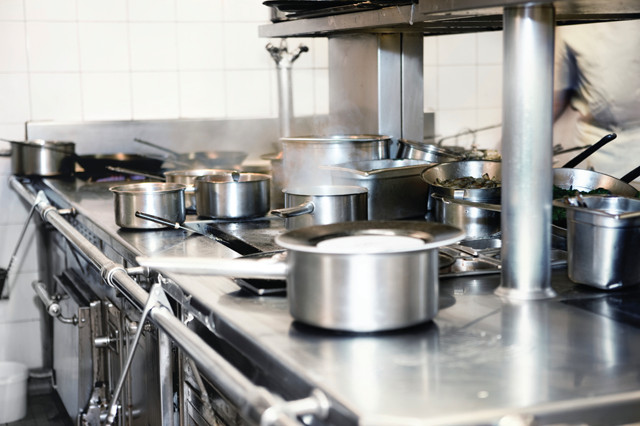 Chromium is an important metal used as an alloying element in cast iron, steel and superalloys, as well as in refractory and numerous chemical applications.
Chromium does not occur in metallic form in nature. Although a number of chromium-bearing minerals have been identified, only chromite, a natural chromium-iron oxide mineral, has commercial significance. All chromite of economic interest is thought to have been formed by crystallization from magma. Chromite and other minerals that crystallize early are denser than the rest of the magma, so the crystals settle as they form and collect in layers on the floor of the magma chamber.
Primary chromite deposits occur only in certain kinds of ultramafic or closely related anorthositic rocks and are of two major geologic types: stratiform (layered) and podiform (pod-shaped). Stratiform deposits contain most of the world's chromite resources. They form as layers in the lower parts of stratified igneous complexes, such as the Bushveld in South Africa or Stillwater in Montana. They generally have great lateral extent and uniformity, and have consistent positions within the host complexes, which makes them easy to mine. Podiform chromite deposits range in size from a few kilograms to several million tons, but are not a significant source of chromite because most deposits are small.
Smelters convert chromite ore and concentrate into ferrochromium, which is used to produce intermediate products, such as alloy steel, stainless steel and superalloy mill products. In these applications, chromium is used principally as an alloying element to enhance strength, toughness and resistance to wear and corrosion. Chromium is also essential for airline transportation and electrical power generation. It is used in cobalt- or nickel-based alloys used in high-temperature, oxidizing environments such as jet engines and stationary turbines.
Metallurgical applications, largely using ferrochromium, accounted for more than 95 percent of world chromium consumption in 2009. In the United States, stainless steel accounted for 81 percent of reported consumption. U.S.-produced stainless steel on average contains about 17 percent chromium. In 2009, the United States accounted for 6 percent of world stainless steel production — with an annual production of about 2 million metric tons — and was the fifth-leading national producer of stainless steel following China, Japan, India and the Republic of Korea.
For more information about chromium and other mineral resources, visit http://minerals.usgs.gov/minerals.
---
Chromium production and consumption
World mine output of chromite ore in 2009 was 19 million metric tons (gross weight of ore), of which South Africa, India, Kazakhstan and Turkey provided about 82 percent.
In 2009, U.S. reported consumption of chromium materials was 235,000 metric tons of chromium contained in chromium ferroalloys and metal.
---
Fun facts
Chromium got its name from chroma, the Greek word for color, because chromium compounds are so colorful.
Chromium imparts the green color to emeralds.
Chromium is essential for human health, playing a role in glucose metabolism.
Meats, vegetables, fruits and grains are metabolic sources of chromium.
Stainless steel is frequently found in household kitchens, from cutlery and flatware to appliances and sinks. Commercial kitchens use even more stainless steel for working surfaces, shelves and cooking tools.