Mineral Resource of the Month: Bromine
by U.S. Geological Survey Thursday, June 14, 2018
Lori E. Apodaca, a mineral commodity specialist for the U.S. Geological Survey, compiled the following information on bromine, which is primarily used in flame retardants, drilling, agriculture and sanitation.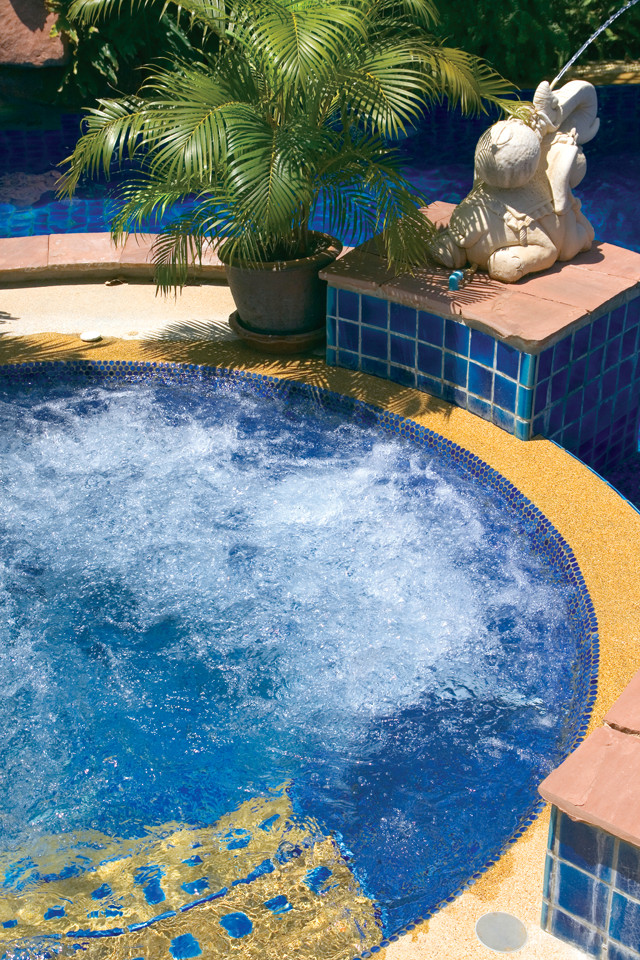 Bromine, a naturally occurring element, is comparatively rare in Earth's crust, but is found as a dissolved species in seawater, saltwater lakes and underground brines associated with petroleum deposits. Seawater contains about 65 parts per million of bromine — or an estimated 100 trillion tons, whereas the highly salty Dead Sea is estimated to contain 1 billion tons of bromine. Bromine is also recovered from seawater as a co-product during evaporation to produce salt.
Bromine is one of only six elements that are liquid at or close to room temperature, and is the only one of those elements that is not a metal. It belongs to the halogen group of elements and has a brownish-red color with a bleach-like odor and dissolves in water.
Bromine compounds are primarily used in fluids associated with oil drilling, water treatment, flame retardants and pesticides such as methyl bromide, although the United States is phasing out the use of methyl bromide in agriculture. Use of bromine in drilling applications is highly dependent on fluctuations of production in the oil and gas industry. However, with no comparable substitutes for bromine in these applications, use is likely to stay generally constant. The use of bromine as a water treatment chemical is expected to show modest growth during the next several years, but the projected rise in global bromine consumption will largely be driven by the use of flame retardants in developing countries as they begin to develop more stringent flammability standards.
In lesser amounts, bromine is also used in the manufacture of dyes, insect repellents, perfumes, pharmaceuticals and photographic chemicals. Bromine's use in photographic applications is declining, however, as digital imaging replaces film in consumer and professional photography.
For more information on bromine and other mineral resources, visit: minerals.usgs.gov/minerals.
---
BROMINE PRODUCTION AND CONSUMPTION
In 2007, bromine was produced from underground brines in the United States by two companies operating in Arkansas. The two companies accounted for about one-third of world production.
Together, China, Israel, Japan and Jordan produce 97 percent of the rest of the world's bromine. World production of bromine in 2008 was estimated to be 398,000 metric tons, excluding the United States.
U.S. apparent consumption of bromine decreased in 2007. Global bromine consumption is expected to rise nearly 5 percent annually for the next couple of years.
Prices of bromine and bromine-containing products have increased because of the rising costs of energy, key raw materials, regulatory compliance and transportation.
---
FUN FACTS
French chemist Antoine J. Balard discovered bromine in 1826.
The name bromine originates from the Greek word "bromos" meaning "stench."
Concentrated bromine is dangerous if it comes in contact with skin, and its vapor is harmful if inhaled.