Mediterranean heritage sites threatened by rising seas
by Mary Caperton Morton Tuesday, January 15, 2019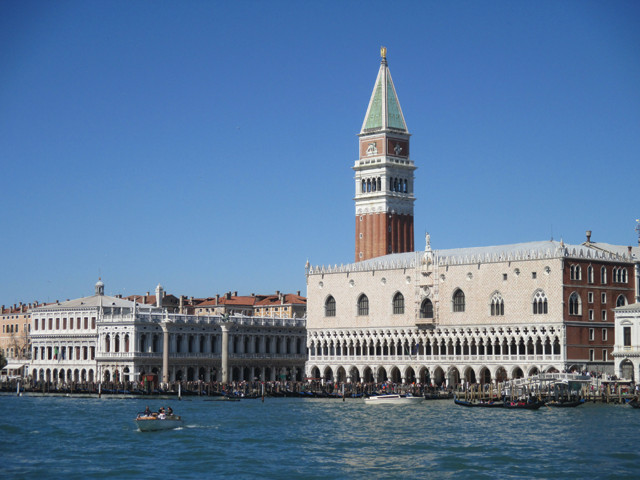 The Mediterranean region has been a cultural center for centuries, giving rise to numerous locales designated as UNESCO World Heritage sites. A new study looking at the effects of rising sea levels on treasures like the Venetian Lagoon, the Old City of Dubrovnik and the ruins of Carthage indicates that most UNESCO sites on the Mediterranean Sea are at risk of storm surge and coastal erosion as well as inundation in the coming decades.
To evaluate the risk to the 49 UNESCO sites in low-lying coastal regions around the Mediterranean, a team led by Lena Reimann of Kiel University in Germany gathered data on the types of heritage sites, whether their locations are urban or rural, and their distance from the coastline. "Using this database and model simulations of flooding, taking into account various scenarios of sea-level rise, we were able to develop indices: the index for flood risk and for erosion risk," Reimann said in a statement released with the new study in Nature Communications. The flood risk index accounts for the area of potential flooding and the maximum expected flood depth. The erosion risk index is based on the distance of each site from the coastline and the physical properties of the local coast that impact erosion potential, such as whether beaches are sandy or rocky.
Up to 37 of the Mediterranean sites, or 75 percent, are at risk from inundation by a 100-year storm surge event (which has a 1 percent chance of happening in any given year), and 42 of the 49 sites (86 percent) are at significant risk from coastal erosion, the team reported. "Without appropriate adaptation measures, combined with rigorous global-scale mitigation, our world's cultural heritage could be severely damaged by sea-level rise," Reimann said.