Longer season for Rocky Mountain wildflowers
by Sara E. Pratt Friday, August 8, 2014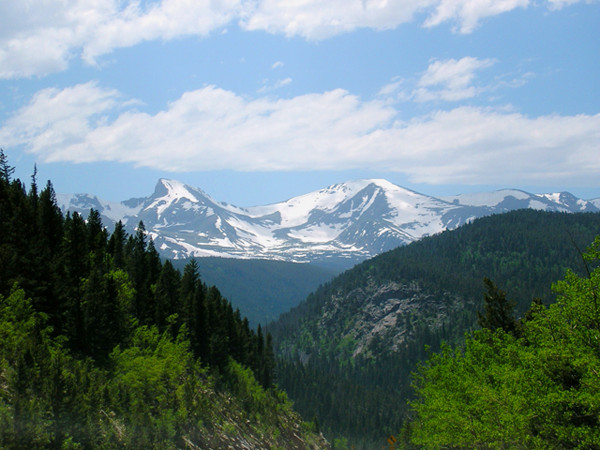 A nearly 40-year study of Rocky Mountain wildflower phenology has found that almost two-thirds of species have changed their blooming patterns in response to climate change. Flowers are blooming earlier each spring and lasting longer each fall, but not all species are reacting similarly.
Paul J. CaraDonna, an ecologist at the Rocky Mountain Biological Laboratory in Crested Butte, Colo., and colleagues have returned to the same mountain meadow in Rocky Mountain National Park every year since 1975 and counted blooms of various species in plots, every other day, for up to five months each year.
The researchers analyzed data from 60 of the most abundant species, reporting in Proceedings of the National Academy of Sciences that about half the flowers are now blooming earlier. More than a third are reaching peak bloom earlier too, while others are producing their last blooms later.
"The flowering season is about one month longer than it used to be," said co-author Amy Iler, a biologist at the University of Maryland, in a statement, "which is a big change for a mountain ecosystem with a short growing season."
Because the plants are not changing the timing of their life cycles, essentially new ecosystems are developing even without the habitat ranges moving, as plants that have never coexisted before now bloom simultaneously. The changes are likely to affect pollinating insects and migratory birds. For example, hummingbird hatching coincides with peak bloom, when abundant nectar exists to feed the new chicks, the researchers said in a statement. That may no longer be the case. To determine the effects, the team is next planning to monitor the timing of hummingbird nesting.
The team collected more than 2 million data points, making it one of the largest and longest phenological datasets ever collected. In addition, unlike the many recent studies that have recorded data on first blooms, showing that they are advancing in the calendar year, the new study documented dates of key phenological events throughout the wildflowers' annual life cycles.