Icebergs were the original Florida snowbirds
by Mary Caperton Morton Monday, January 5, 2015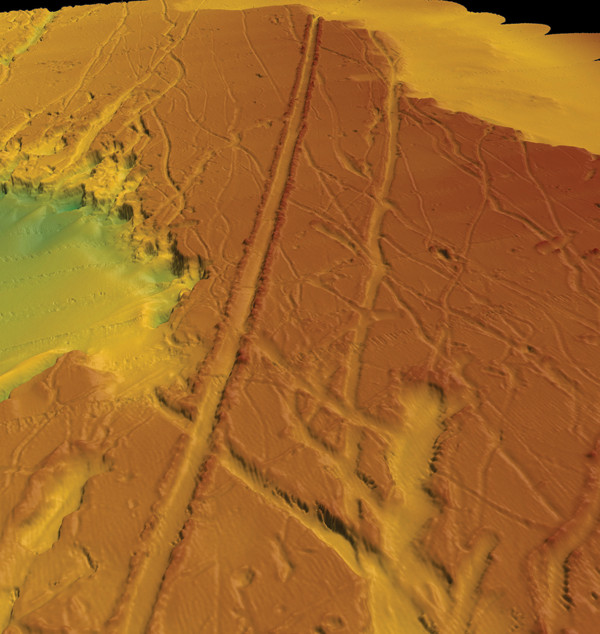 A new study shows that between 20,000 and 10,000 years ago, icebergs drifted southward off the coasts of South Carolina and Florida.
Using multibeam bathymetry data, Jenna Hill at Coastal Carolina University in Conway, S.C., and Alan Condron of the University of Massachusetts mapped a number of long scars on the seafloor that they attribute to scour marks left by icebergs journeying south. The scars — up to 30 kilometers long, 100 meters wide and 20 meters deep — were detected between Cape Hatteras and the Florida Keys. Their shapes and distribution suggest the scars were left by massive south-going icebergs up to 300 meters thick.
In the study, published in Nature Geoscience, oceanic circulation models suggest that the icebergs were riding south on cold coastal currents generated during periods of intense melting from the Laurentide ice sheet that once covered eastern North America. Hill and Condron proposed that glacial floodwaters formed a narrow current about 100 kilometers wide that ran from the tip of Newfoundland south along the continental shelf. Icebergs carried by the cold conveyor could have reached South Carolina within a few months, and periods of high ice-sheet melting could have carried the bergs all the way to Florida.