Hazardous Living: Preparing for the storm of the century
by Megan Sever Thursday, January 5, 2012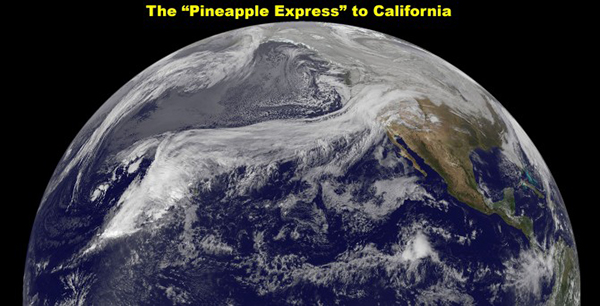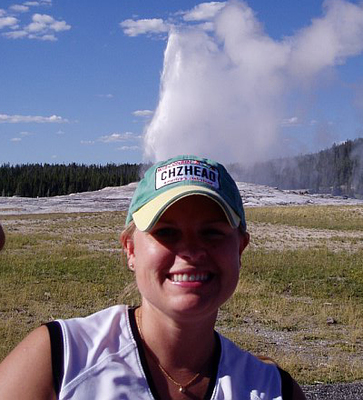 They're calling it "California's Other Big One" — the giant storm that could drop more than two meters of rain on California and cause massive flooding, landslides, levee failures and general catastrophic chaos. It's probably not that hard to imagine this year for water-weary Californians who have been hit hard by heavy rains and subsequent floods and landslides since early winter. But for now, the "other big one" is just a "what if" scenario put forth this week by researchers and government officials in order to help Californians know what to expect and how to react if and/or when such a storm does hit.
ARkStorm, designed by researchers and officials working with the U.S. Geological Survey (USGS)-led Multi-Hazards Demonstration Project — which also helps put together the annual ShakeOut earthquake drills — is based on reality. The data in ARkStorm's models come from a 45-day-long series of storms that devastated California in 1861-1862 (creating basically an inland sea from Sacramento to San Francisco) as well as data from large storms in 1969 and 1986 that also caused extensive damage.
Here's the scenario: A series of atmospheric rivers — giant storms that get heat and moisture from the tropical Pacific — hurtle in from the Pacific, some with the intensity of hurricanes. Over days to weeks, these storms, colloquially called Pineapple Expresses, drop copious amounts of rain over Northern and Southern California, and snow over the mountains. That's where things turn really ugly, the models suggest.
Not only do these super-sophisticated models show the amount of precipitation that would fall, where it would fall and what the winds would do, they also show where floods and landslides would occur, and where the coastlines would be eroded or inundated. Then, going even further, the models show what the damages would be to infrastructure, the environment, agriculture and the economy. The models even show how the storms, floods and landslides would cause disruptions to water supplies due to "groundwater pumping, seawater intrusion, water supply degradation and land subsidence," according to USGS' ARkStorm website. All told, damages would cross the $300 billion mark.
Holy cow. That's a bad series of storms. And it could happen — heck, it's happened before, and not just in 1861-1862. The geologic record shows at least six storms worse than the 1861-1862 storms over the last 1,800 years in California. And even if the storms were not quite as bad as the big one in the models, there's still a lot of damage that could occur.
So, what do we do to prepare? Well, that's just what USGS and its partners — including NOAA, the California Geological Survey, the Federal Emergency Management Agency, the California Emergency Management Agency (CalEMA) and multiple universities — want us thinking about.
"ARkStorm is intended to elevate the visibility of the very real threats to human life, property and ecosystems posed by extreme storms on the U.S. West Coast. This enhanced visibility will help increase the preparedness of the emergency management community and the public to such storms" — that's the stated goal of the ARkStorm team, according to the website.
The ARkStorm website suggests ways that the government can prepare, through better flood protection schemes, better landslide-hazard mapping and better preparedness for coastal inundation, for example. The interesting question, and what I have yet to see from the ARkStorm people, is how individuals can prepare for such a disaster. The ShakeOut exercise, by contrast, is geared toward individuals as well as emergency responders and government officials. But ARkStorm is just getting under way, so maybe that information will come later this year. (Incidentally, CalEMA's website has some good information about how individuals can and should prepare for winter weather.)
But for now, I'd encourage you to check out the ARkStorm website to learn more about these storms and their potential effects; the website has a great (albeit somewhat cheesy) video of the storm scenario. Those of us outside of California should probably also spend a little more time thinking about the worst-case-scenario storm and how we would react. Storms, after all, aren't like earthquakes or hurricanes: There are no storm-free zones. Everyone is vulnerable.