Hazardous Living: Iceland afire
by Megan Sever Thursday, January 5, 2012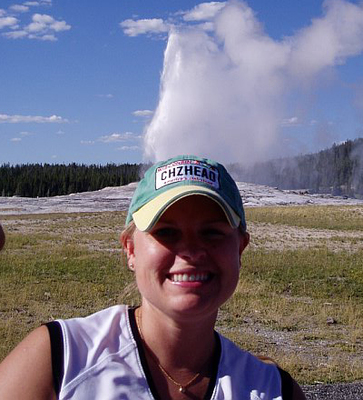 When Iceland's Eyjafjallajokull volcano began erupting March 20, few people expected it to wind up wreaking havoc on the world's travel. Yet that's what it has done, as the eruption has ramped up in the last few days and is now spewing steam and ash several kilometers into the air. The winds over the North Atlantic have blown the ash cloud over Northern Europe, grounding tens of thousands of flights for myriad reasons, not the least of which is that ash can clog jet engines, causing them to fail. Although canceled flights have certainly inconvenienced people, including several of my friends who are stuck in Stockholm and Paris, such inconvenience pales in comparison to the dangers faced by Iceland's residents.
Eyjafjallajokull lies beneath a giant glacier on the southern coast of Iceland, 125 kilometers southeast of Iceland's capital, Reykjavik. As the magma from the eruption breaks through fissures in the glacier and melts the ice, enormous amounts of meltwater pour down river valleys, roads and fields. Earlier this week, as the eruption intensified and the risk of flooding grew, officials ordered the evacuation of 700 residents living near Eyjafjallajokull. Residents who were evacuated reported that they could see a torrent of meltwater coming off the glacier.
Another potential risk to Icelanders is from the gases released by the volcanic vents, which are causing the region to smell of sulfur. So far, it doesn't appear that the eruption is releasing dangerous levels of gases, but researchers will no doubt be monitoring the eruption as carbon dioxide and hydrogen sulfide can, if inhaled in high concentrations, cause asphyxiation and death. And hydrogen fluoride — which has never been proven to directly cause deaths — is still blamed for the deaths of 10,000 Icelanders and half of Iceland's livestock when one of the country's other volcanoes, Laki, erupted in 1783.
Ash is falling over Iceland and settling, which also threatens people and livestock. In Iceland, experts warn people to stay inside as much as possible or to cover their mouths and noses to avoid breathing in the fine particles. Minor amounts of ash have also fallen over Ireland and England, but researchers say that unless the volcano suddenly picks up in intensity and erupts a more constant plume of ash, most of the ash is likely to stay high in the atmosphere and therefore not affect most of Europe.
Seismic activity near Eyjafjallajokull seems to have waned some since the big eruption on Wednesday, researchers say, which could indicate that volcanic activity is also waning. However, the current lava being erupted is richer in silicon than the initial lava, which could indicate that further eruptions may actually be more explosive, Mike Burton, a volcanologist at the Italian National Institute for Geophysics and Volcanology in Catania, told the BBC.
Geologists say that the potentially bigger worry for Icelanders right now is actually a nearby volcano called Katla, which is also under a glacier. Katla, which is considered one of the most dangerous volcanoes in Iceland, currently is not showing any signs of activity, but in the past, it has often erupted when Eyjafjallajokull has erupted. Katla's last major eruption was in 1918. According to the Smithsonian Global Volcanism Program, Katla has produced frequent explosive eruptions in the past, which are often associated with powerful floods because of its icecap. Researchers are monitoring Katla's activity closely.
Meanwhile, for those of you traveling — or not traveling, as the case may be — hang in there, grab a café and just be glad you're not actually in Iceland.\