Hazardous Living: Guatemala and Ecuador under volcanic siege ... and other hazards
by Megan Sever Thursday, January 5, 2012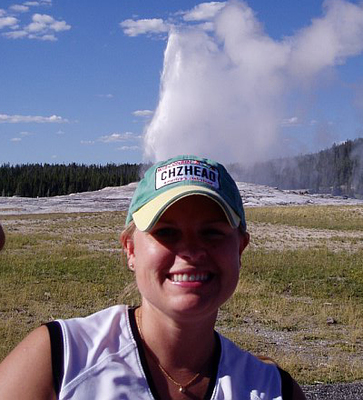 Guatemala's Pacaya volcano and Ecuador's Tungurahua vociferously erupted on Thursday, wreaking havoc on villages and cities nearby.
Pacaya, Guatemala's most active volcano, began erupting lava and spewing hot rocks into the air on Thursday and covered the capital Guatemala City, about 15 kilometers away, with ash. The volcano has continued erupting today, with periodic violent explosions of ash and lava fountains. Some parts of the capital city are already covered in ash up to 7.5 centimeters thick. Air traffic in the region has been shut down and thousands of people have been evacuated from surrounding villages, although the government is urging people in Guatemala City to stay put. One newsman who got too close to the volcano was killed by volcanic "bombs" (hot rocks erupted out of the crater) and several people are missing. Guatemalan President Alvaro Colom has declared a "state of calamity," according to AP. Pacaya has been erupting intermittently since 1966.
Meanwhile, Ecuador's National Geophysics Institute reports that ash from Tungurahua's explosions has shut down airports from Quito, Ecuador's capital (located 150 kilometers from the volcano), to Lima, Peru, more than 1,200 kilometers away. The volcano has erupted ash plumes as high as 15 kilometers. Pyroclastic flows have also gushed down the volcano slopes, and nearby villages have been evacuated. A researcher at the Geophysics Institute told Radio Sonorama that the worry is that the eruption "seems to be growing rapidly," AP reported. A 2008 explosive eruption caused villagers near Tungurahua to evacuate, and in 2006, Tungurahua buried Quito in ash. The volcano has been erupting intermittently since 1999.
In other calamity news, a magnitude-7.2 earthquake rocked the seafloor near the South Pacific island nation of Vanuatu yesterday, prompting a tsunami warning to be issued for the immediate southwestern Pacific; the warning was canceled when no tsunami materialized. There were no reports of deaths or serious damage. The earthquake itself was centered near the boundary between the Australia and Pacific plates, according to the U.S. Geological Survey (USGS). The quake likely occurred due to thrust faulting associated with subduction along the plate boundary, USGS says. Such events are quite frequent in Vanuatu; the region has been struck by 50 magnitude-7.0 or greater earthquakes since 1973.
In human-made disaster news, the ongoing efforts to plug the gushing oil well in the Gulf of Mexico are continuing and will continue into the weekend, according to BP. If the "top kill" mud-plugs work, then BP will next try to cement the well. "Ultimate success is uncertain," BP said in a statement today, but if these operations don't work, apparently they have other ideas yet to try. Geologist Chris Rowan has a good blog posting on how the "top kill" process works, in case you're curious. And, earlier this month, geologist Brian Romans had a great post about how the U.S. tends to export its environmental disasters.
In news of possible upcoming disasters, across the world, Iceland's president warned that a "significant" eruption of Katla volcano, a violent sister volcano that has frequently erupted alongside Eyjafjalla in the past, is "close." European governments and world airlines, he noted, had better start preparing. By the way, on the online betting site, Paddy Power, Katla's odds of erupting above a VEI (Volcanic Explosivity Index) 3 are up to 9/4.
And finally, NOAA issued its annual Atlantic hurricane season outlook report this week, and it contained dire warnings: Expect an "active to extremely active" Atlantic hurricane season. We could see 14 to 23 named storms, with eight to 14 becoming full hurricanes, and three to seven of those becoming major hurricanes of Category 3 or bigger. If the predictions prove true, this season could rival 2005, the worst hurricane season on record. The Atlantic hurricane season starts next week.
And Friday is supposed to be a slow news day! Mother Nature apparently missed that memo.