Hazardous Living: Climategate climatologists cleared of wrongdoing
by Megan Sever Thursday, January 5, 2012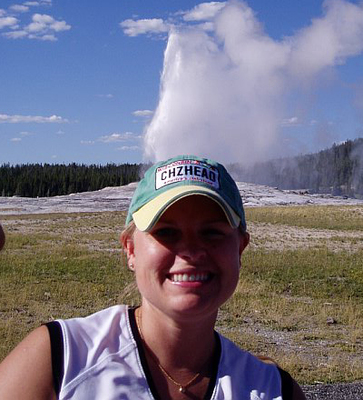 Last November, a thousand private e-mails between prominent climatologists were hacked, resulting in a brouhaha that threatened to discredit the work presented in the Nobel Prize-winning Intergovernmental Panel on Climate Change's Fourth Assessment Report. A new report released this week, the latest in a series of independent reviews of the e-mails and the situation, cleared the climatologists of any real wrongdoing.
The questions raised in this review, as well as several others, revolved around whether scientists at the Climatic Research Unit (CRU) of the University of East Anglia in England and other scientists working with the CRU scientists had behaved improperly: Did they handle their data poorly or less-than-honestly? Did they try to squelch critics through the peer-review process? Did they improperly try to influence policymakers? And did they misrepresent the science, or even worse, tamper with evidence?
This week's report, chaired by Sir Muir Russell, a former UK civil servant, found that the CRU scientists did none of this. Furthermore, the report stated, their "rigour and honesty as scientists are not in doubt," their behavior did not prejudice policymakers, and there was no "any evidence of behaviour that might undermine the conclusions of the IPCC assessments."
Cleared. Right?
The Russell report had more to say, however — and it doesn't just apply to the climatologists.
The report chastised the scientists for a lack of openness, especially as it relates to handling uncertainty in science. "Climate science is an area that exemplifies the importance of ensuring that policymakers … understand the limits on what scientists can say and with what degree of confidence." Furthermore, the report stated, statistical and other techniques for explaining uncertainty must be properly used, properly explained, properly caveated — and alternative viewpoints "rooted in science rather than rhetoric" also need to be presented, when appropriate.
There's a good response to this and other questions of openness on the climate blog Realclimate.org, co-written by Michael Mann, a climatologist at Penn State University in University Park, who was also investigated and cleared of any wrongdoing, and Gavin Schmidt, a climatologist at NASA Goddard Institute for Space Studies in New York.
While a lack of openness got the scientists in trouble on one hand, a plethora of openness courtesy of the Internet also causes trouble, the report stated, while specifically calling out the blogosphere. The blogosphere allows anyone a voice and an opportunity to comment outside the usual peer-review process — including criticizing scientists and their work outside those more formal channels. Given that blogs are a reality, however, scientists need to learn to appropriately use them to communicate with each other and the public.
Interestingly, the Russell Report also touched on the scientific process, specifically calling out those scientists who "challenge CRU's work" for failing to follow proper scientific method. The review of the scientists' work found that the scientific method of "checking and seeking to falsify conclusions or offering alternative hypotheses for peer review and publication" was not always followed the way it should be if science is to progress. Likewise, the report said, the public and policymakers need to understand that the peer-review process — whether for climatology, paleontology, seismology or anything else — is not infallible. It cannot be a guarantee of the validity of research; it's merely part of the process, albeit an important part.
These pieces of advice aside, the report was the fifth one in the last few months to clear the scientists involved in this mess. So does that mean it's over and normal life can resume? Phil Jones, the former head of the CRU who stepped aside when the e-mail scandal came to light, has been restored as director of research (a slightly different position). "It is my hope that we can now put this bogus, manufactured scandal behind us, and move on to a more constructive conversation about climate change," Mann adds.\
One note: Last winter, Sen. James Inhofe, R-Okla., a noted climate change skeptic, contacted Mann about the scandal, saying that Congress was looking into it. Mann says he hasn't heard anything more from Inhofe or anyone else in Congress.
Of course, whether you believe that humans are causing the global climate to change or you think current climate change is natural, it's kind of hard to deny that things are changing. Arctic sea ice is likely to be at its lowest level ever this year and record sea-surface temperatures are predicted to cause a strong hurricane season.
As you're sweating out this current heatwave, just keep the science in mind.\