Gustav and the rising waters
by Carolyn Gramling Thursday, January 5, 2012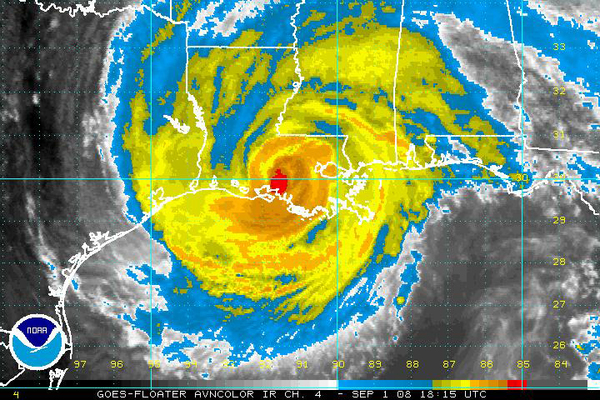 Right now, Hurricane Gustav is lashing the Gulf Coast with its Category-2 (177 kph/110-mph) winds. Around 11 a.m. this morning, the hurricane made landfall, slamming into the coast about 110 kilometers to the southwest of New Orleans instead of driving straight into the city.
But as water levels rise, the specter of Katrina remains on many minds (including the organizers of the Republican National Convention, which will start tonight but with a much-abbreviated program due to the storm). FEMA Deputy Director Harvey E. Johnson warned that New Orleans will be at least partially flooded, and MSNBC reported this morning that floodwaters from the hurricane were overtopping the Industrial Canal barrier in the city. Two million people, including 300,000 New Orleans residents, were evacuated from the area, just in case. So far, the levees are holding. But more rain and winds from the storm as it passes west of the city are threatening the levee walls.
But that's just New Orleans. Gustav's storm surge, winds and rains are threatening the entire coast of Louisiana, as well as parts of Mississippi and the Florida panhandle, with rising floodwaters. For those who want more info, USGS has a "map of hydrologic impacts" that shows where the worst flooding is occurring, using real-time streamgage information to plot the places where the waters are currently above flood levels.