Golden Gate ghost ships rediscovered
by Mary Caperton Morton Tuesday, December 9, 2014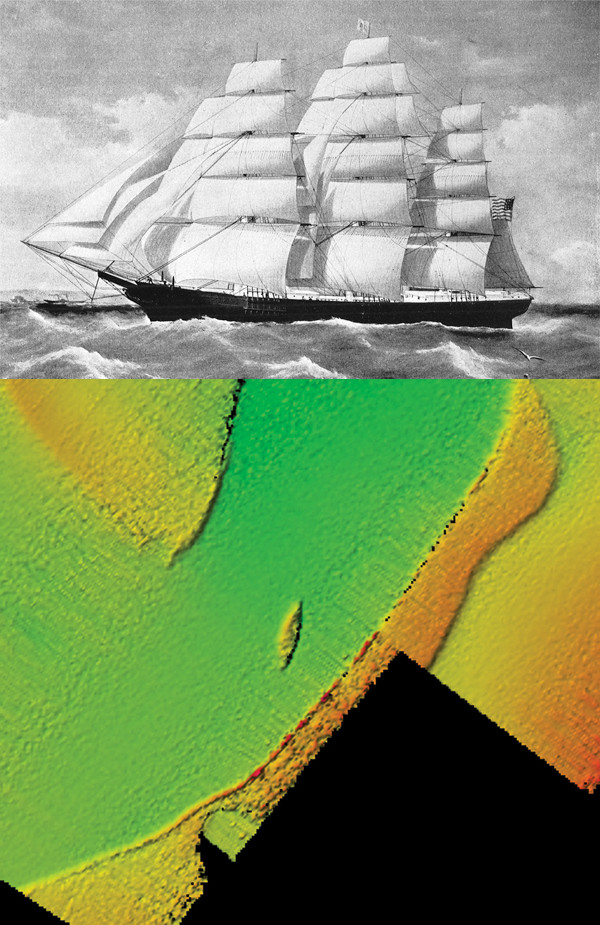 Just beyond San Francisco's Golden Gate Bridge is a shipwreck graveyard where as many as 300 vessels lie in silty underwater repose. A team of NOAA researchers conducting a two-year study to identify and map the long-forgotten ships in the Gulf of the Farallones National Marine Sanctuary and the adjacent Golden Gate National Recreation Area has announced the discovery of three wrecks: the 1863 wreck of the clipper ship Noonday, the 1910 shipwreck SS Selja and an unidentified early steam tugboat wreck tagged the "mystery wreck" — all now obscured by mud and silt on the ocean floor.
"The waters of the sanctuary and the park are one of the great undersea museums in the nation," said James Delgado, director of Maritime Heritage for the Office of National Marine Sanctuaries, in a statement. "These wrecks tell the powerful story of the people who helped build California and opened America to the Pacific for nearly two centuries. Finding the remains of these ships links the past to the present." Many of the wrecks date from the California Gold Rush in the mid-1800s when men and supplies were being shuttled to the coast.
Using remote-controlled cameras, sonar and other sensing equipment, the team also completed the first-ever survey of the submerged portions of the wrecks of the tankers Lyman Stewart and Frank H. Buck, which sank in collisions in 1922 and 1937, respectively. The engines of both vessels are visible at low tide off San Francisco's Lands End, inside the waters of Golden Gate National Recreation Area.
The project will continue with additional analysis of data from the recent dives, as well as planning for the next dive phase.