Getting There & Getting Around Corsica
by Terri Cook Thursday, March 1, 2018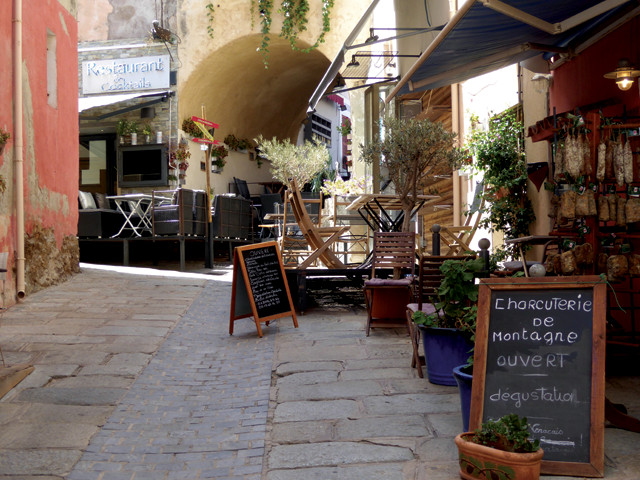 The two largest of Corsica's four airports, Ajaccio (AJA) and Bastia (BIA), are located on the island's southwestern and northeastern coasts, respectively. There are no direct flights from the U.S. to Corsica, so it's usually cheapest and most convenient to fly into Paris and then catch a 1.5-hour flight to the island. Air France and Air Corsica operate connecting flights year-round from most major French cities. During the bustling summer months, other carriers, including the budget airlines EasyJet and Ryanair, offer direct service from numerous European cities. If you prefer to arrive by ferry, several lines, including Corsica Ferries and Moby Lines, offer year-round transport from Marseille, Nice and Toulon, as well as summer routes from several Italian ports.
"By far the most convenient way to get around the island is by renting your own vehicle. Although Corsica is compact, the interior roads are narrow and winding, so it's best to base yourself out of multiple locations if you'd like to explore the entire island. You can rent a vehicle from major carriers at any airport. Make sure that your car is insured; locals tend to drive quickly and don't mind passing other vehicles on sharp curves.
During the summer, it's essential to book accommodations ahead of time. Prices are highest from June through September and in the coastal resort towns of Porto-Vecchio, Bonifacio, Porto, Calvi and L'Ile Rousse. Hotels range widely in price, services and quality. Local bed-and-breakfast accommodations, locally called chambres d'hôte, are often a better value and more charming. Camping is also a great way to save money and meet other travelers.
As in the rest of France, the official currency is the Euro. Because there are few ATMs in rural areas, and many establishments, including chambres d'hote, don't accept credit cards, it's a smart idea to stock up on cash before you leave the cities.
While the weather along the coast is relatively mild year-round, the higher-elevation interior experiences more extremes, including heat waves in summer and abundant snowfall in winter. Spring and fall are the best times for hiking. Tours, including boat trips to the Scandola Nature Reserve and the Lavezzi Islands, are easy to organize once you're in town and don't need to be booked more than a day in advance.