Getting There and Getting Around Utah
by Terri Cook Thursday, May 24, 2018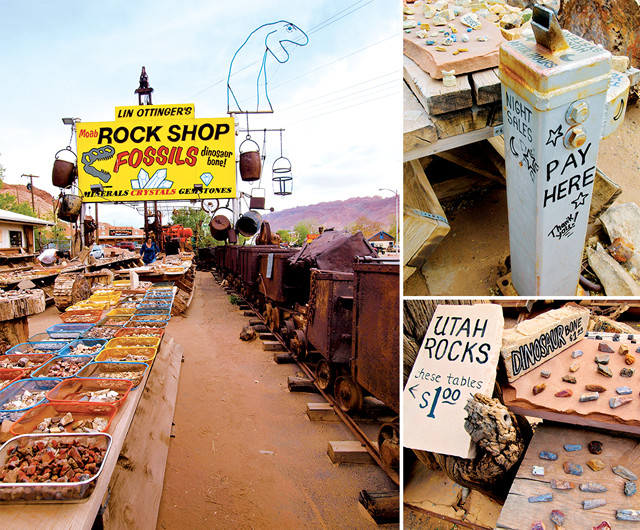 Moab is well worth the effort required to get there. Direct daily flights to Moab's tiny Canyonlands Field airport are offered through Great Lakes Airlines. Because a car is necessary to tour the area, a less expensive, though more time-consuming, option is to fly into one of the larger regional airports — Salt Lake City (a four-hour drive), Denver (six hours), or Grand Junction, Colo. (1.5 hours) — rent a car, and then enjoy the scenic drive to Moab.
When you arrive, a great place to start is the town's well-stocked information center, where you can pick up maps and brochures for everything from restaurants to filming locations to rafting trips. Many of the outdoor activities, as well as wine-tastings, are offered seasonally, usually from mid-March through the end of October. The town's website, www.discovermoab.com, provides a wealth of information on all the activities and localities mentioned here, as well as many others.
Moab's only major road, Main Street, has many excellent options for food and accommodations, but it is imperative to make advance reservations during busy times like spring break and summer. Camp sites are available in the national parks and along the Colorado River on State Route 128, but they fill up quickly. Several campgrounds are also available in town.
The closest parks to Moab are Arches and Dead Horse Point State Park. Depending on the length of your stay, plan to explore part of Canyonlands National Park and the Manti-La Sal National Forest as well.