Getting there and getting around Tumbler Ridge
by John Geary Tuesday, October 18, 2016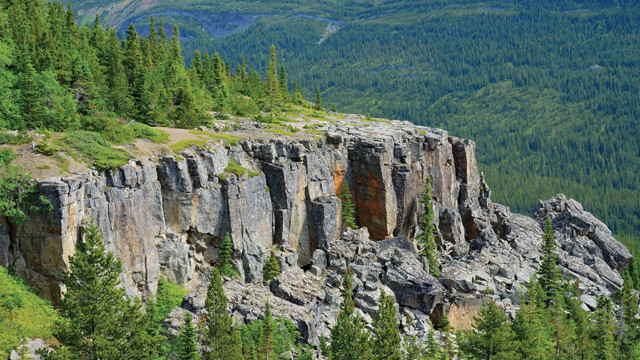 There are no direct commercial flights into Tumbler Ridge, which is about a 13-hour drive from Vancouver, B.C. However, Air Canada and WestJet fly from Vancouver into nearby Fort St. John, and from there, it is about a two-hour drive to Tumbler Ridge. Regional airline Central Mountain Air also flies from Vancouver into Dawson Creek, about a 90-minute drive from Tumbler Ridge. You can also fly into Edmonton, the capital of Alberta, a 6.5-hour drive, or Grande Prairie, a 2.5-hour drive.
Plan to visit between mid-May (or later) and the end of September. Outside of that time frame, the weather in northeastern British Columbia can be unpredictable, with snow not uncommon in the shoulder months of the season. The sites are usually cleared and fully accessible after the third week in May, but this year saw a late snowfall, so plan accordingly.
Accommodation options in Tumbler Ridge include camping, bed-and-breakfasts, a motor inn and two larger hotels. The small, welcoming community has multiple restaurant options as well, ranging from fast-food chains to pubs to full-service restaurants.
To help plan your hikes, check in with the Wolverine Nordic and Mountain Society, which leads guided hikes; their website can also be a good planning resource.
For other activities, including jet-boat tours with Wild River Adventure Tours or helicopter tours with Ridge Rotors, check out the Tumbler Ridge community website: http://visittumblerridge.ca/Tumbler-Ridge/Activities.
If you haven't gotten your fill of dinosaurs yet, check out the Philip J. Currie Dinosaur Museum near Grande Prairie, Alberta, about 2.5 hours from Tumbler Ridge.