Getting There and Getting Around Spain
by Terri Cook Thursday, May 24, 2018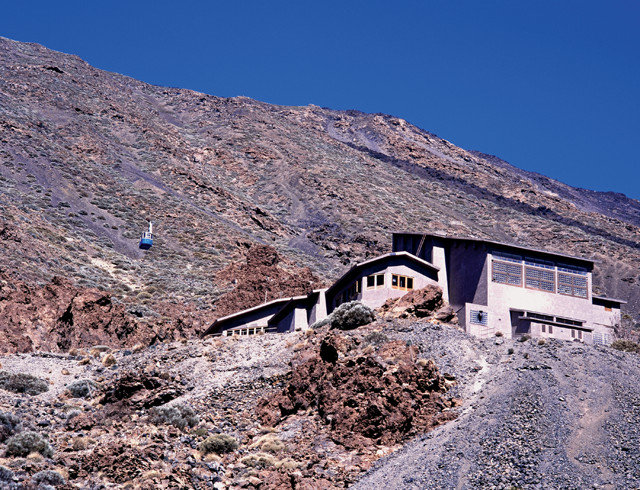 Two airports serve Tenerife, which is a 2.5-hour plane ride away from Spain's capital, Madrid. Most inter-island flights, plus those from mainland Spain, arrive at Tenerife Norte (Los Rodeos), 11 kilometers from Santa Cruz, the island's largest city. Nearly all international flights (even those on Ryanair) arrive at the larger Tenerife Sur airport (Reina Sofía), located about 60 kilometers south of Santa Cruz. Although there are established bus routes across the island, the most convenient way to explore it is by car. A number of local and international agencies have depots at both airports.
Flying is the fastest way to travel between the islands. Binter Canarias (binternet.com) and Islas Airways (islasairways.com) offer regular schedules. If time permits, I recommend taking the slow ferry (with observation decks) to fully appreciate the massive scale of the Canary volcanoes. Three main companies operate between the islands: Fred Olsen (fredolsen.es), Trasmediterránea (trasmediterranea.com), and Naviera Armas (navieraarmas.com).
Accommodations on the islands span a wide range of quality and price. Most visitors arrive with accommodations already booked, a wise strategy during the bustling winter and summer seasons, as well as Carnival in February and Easter Week. Santa Cruz and the resorts on the southwest coast offer the most selection and services. Booking.com offers hundreds of reviewer-rated properties and is helpful for finding apartments, which are often better values than hotels.
On Tenerife and several other islands, converted farmhouses, which offer rural charm and generally good value, can be booked at ecoturismocanarias.com/uk.html. If you prefer a laid-back beach hangout instead of a resort, try El Médano, which is known for its windsurfing. An unassuming place to stay there is Hotel Playa Sur Tenerife (hotelplayasurtenerife.ws).
Tenerife offers a huge range of water sports. Most shops and schools are concentrated around the southwestern resorts and Los Gigantes, known for its abundant marine life and whale-watching tours. These are also available from the ports in Playa de Los Cristianos and Costa Adeje.
In the Parque Nacional del Teide, the cable car operates daily from 9 a.m. to 4 p.m. Arrive early if you don't want to spend hours standing in line. No matter how you ascend, if you wish to bag the summit, you'll need to stop by the park's Servicio de Uso Público office with a copy of the personal information pages in your passport to obtain a permit, which specifies the two-hour time frame in which you're allowed to hike beyond the barriers.