Getting there and getting around in South Australia
by Terri Cook and Lon Abbott Thursday, May 7, 2015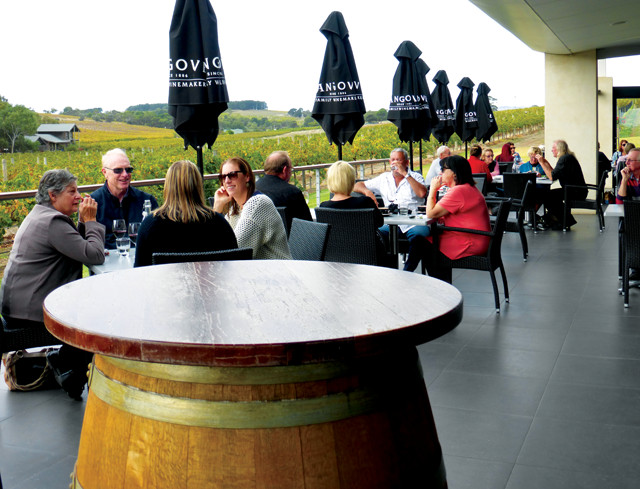 Adelaide, South Australia's largest airport, doesn't host direct flights to and from the U.S., but it is well connected to Sydney, Australia's primary international arrival point, and other Australian cities. From the airport, you can take a taxi, a metro JetBus, or a Skylink minibus (www.skylinkadelaide.com) to get into town.
While in Adelaide, the metro and bus systems are the cheapest and easiest ways to move around, but the most convenient way to explore the more distant sights described here is to rent a vehicle and drive yourself. Using a website such as VroomVroomVroom (www.vroomvroomvroom.com.au) can simplify your search for a rental car or campervan. Camping gives you much greater flexibility in choosing accommodations, as nearly every town and many national parks have at least one holiday park (campground), where there is usually a per-person charge in addition to the site fee. The total cost for our four-person family typically ran AU$40–70 per night for an unpowered site.
If you prefer not to drive on the left, or wish to focus primarily on tasting the local wine, a wide variety of tours to each region is available. In McLaren Vale (http://mclarenvale.info), Wine Diva Tours (www.winedivatours.com.au) offers upscale trips, whereas Chook's Little Winery Tours (www.chookslittlewinerytours.com.au) visit some of the smaller boutique wineries. If you'd like to cycle the Shiraz Trail, you can rent bikes from Oxygen Cycles (www.oxygencycles.com).
You can get as crazy (and as expensive) as you want with tours in the Adelaide Hills wine region; check out the website http://us.southaustralia.com/regions/adelaide-hills-food-wine-tours.aspx for some of the many food and wine and specialized (think limousine) tours. Even more options are available in the Barossa Valley, both out of Adelaide and from local accommodations. These include epicurean tours (barossatastesensations.com), small group and private tours (barossavalleytours.com), cycling tours (www.bccycletours.com.au) and hot-air balloon rides (www.balloonadventures.com.au), which include a champagne breakfast.