Getting There and Getting Around South Africa
by Callan Bentley Wednesday, June 6, 2018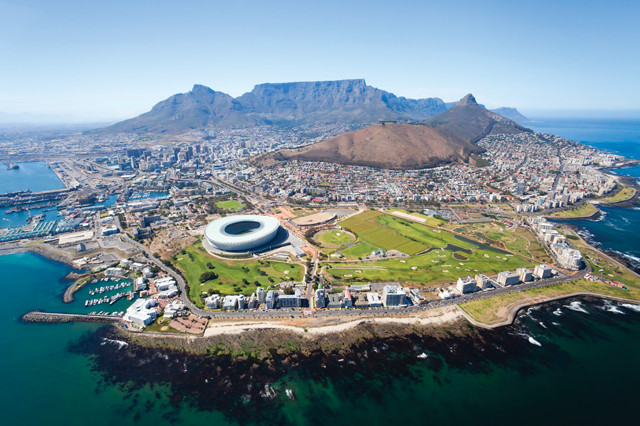 Getting to South Africa is going to set you back a pretty penny. Our airline tickets cost about $2,000 each, for coach. It's a very long flight, so you may as well commit to several weeks in country to make it worthwhile. We broke the journey up by taking advantage of a 10-hour layover at London's Heathrow airport by going downtown to see the Rosetta Stone and pay our respects to Charles Darwin and Charles Lyell, who are interred near one another at Westminster Abbey.
If it's your first time in Africa on safari, I recommend going with a commercial guiding service. Once you get the lay of the land by gleaning from their experience, then it might be conceivable to rent your own vehicle and make your own way through the bush. But to start, it's worth it to have a professional looking out for you — remember that a mistake could result in you becoming a lion's lunch! We went with Wildlife Safaris, www.wildlifesaf.co.za, due to their reasonable rates, strong reputation, and blend of lodging both in Kruger and in adjacent private game lodges.
To hike the Hoerikwaggo Trail, first make reservations for the tented camps via Table Mountain National Park's website, www.tablemountainpark.com/parks/table_mountain/ht, and then arrange with a tour company for the initial lift down to Cape Point. Be sure to pack towels and bring all your food with you, but you can count on hot showers and stoves each night in camp.
Food in South Africa is pretty good. Most bed-and-breakfast locations offer a full kitchen, and there are plenty of restaurants around. In Johannesburg, try to score an invitation to a braai, the traditional South African outdoor barbecue. With a cold Castle lager — brewed in South Africa since 1895 — in hand, sample various game species hot off the grill. In Cape Town, fresh seafood is available in many forms. In this cosmopolitan town, good ethnic restaurants abound. Cape Town is also the only place to get a decent microbrewed beer, and it is proximal to the vast wine-growing industry centered in Stellenbosch. Also, try Amarula, a cream liqueur made from the fruit of the indigenous marula tree: It tastes like strawberry-flavored Bailey's Irish Cream. I find it goes well on ice, with a sunset.