Getting there and getting around Sedona
by Terri Cook Friday, November 20, 2015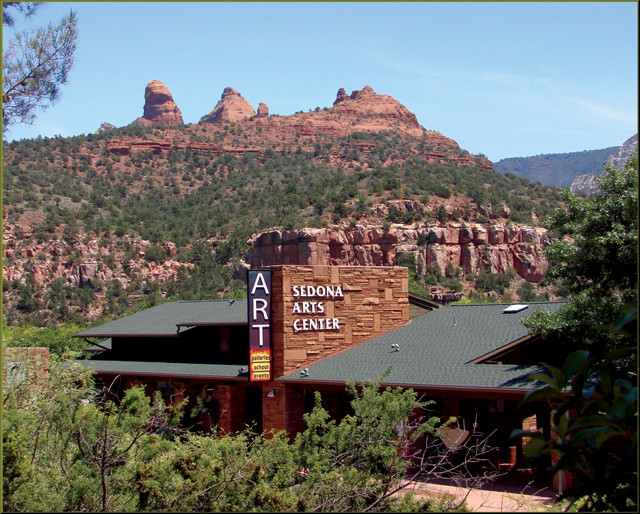 Although Flagstaff's Pulliam Airport is located just 40 kilometers from Sedona, flights into Phoenix Sky Harbor International Airport, a two-hour drive to the south, are usually cheaper and have better connections. It is also possible to ride Amtrak's Southwest Chief route to Flagstaff. To fully explore central Arizona, you will need a car; if you fly in, you can rent one at either city's airport, in downtown Flagstaff or in Sedona.
It's best to base yourself in or near Sedona to visit the attractions described here. Despite its small size, Sedona and its environs offer a wide range of restaurants and accommodations, which range from RV parks and national forest campgrounds to mid-range hotels and luxury resorts.
A great place to start your visit is the Red Rock Country Visitor Center, where you can pick up brochures for many of the local attractions and buy a Red Rock Pass, which you'll need to park on national forest land. Daily, weekly and annual passes are also available for purchase at many retail outlets and area resorts as well as at self-serve kiosks at many of the most popular trailheads, picnic areas and vista points.
Access to the Boynton Canyon vortex is via the Boynton Canyon Trail, which begins off of Boynton Pass Road, located northwest of town. To reach the vortex, walk up the main trail to the Boynton Vista Trail and follow this until it ends in less than a kilometer.
Central Arizona is home to many other attractions of interest to geo-travelers, art connoisseurs and history buffs, including two national monuments located in the dramatic Verde Valley: Montezuma Castle National Monument, whose two units protect one of North America's best-preserved Sinaguan cliff dwellings, as well as a large sinkhole; and Tuzigoot National Monument, which features a 3-story, 110-room pueblo built by Sinaguans between about A.D. 1000 and 1400. The nearby Fort Verde State Historic Park showcases the state's best-preserved fort from the mid-1800s.
Another local highlight is the former mining town of Jerome, which is dramatically perched on the Verde Valley's steep flanks. After Jerome's last big mine closed in the 1950s, the town revived its fortunes by successfully converting itself into a thriving artist colony and increasingly popular tourist destination. The informative displays at the Jerome State Historic Park provide detailed information about the town's geologic setting and mining history.