Getting there and getting around Scotland's Southwestern Islands
by Callan Bentley Thursday, October 26, 2017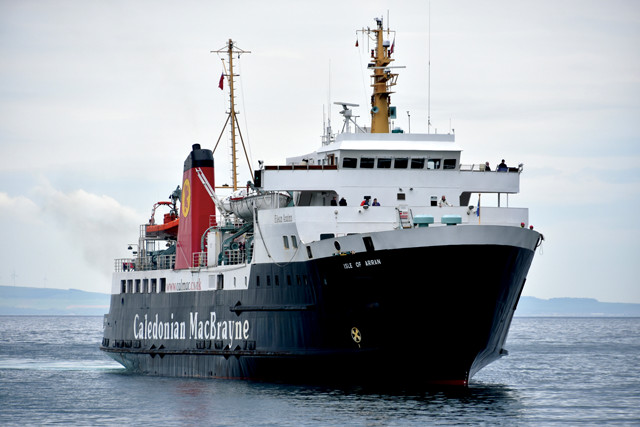 Ferry service to Arran and Islay is the primary way to access the islands from the Scottish mainland. Caledonian MacBrayne ("CalMac") offers a "hopscotch" ticket package that goes from Ardrossan (close to Glasgow) to Brodick (Arran), across the Kintyre Peninsula, to Port Ellen (Islay), and then back to Kintyre, all on your own schedule, for £150, including ferrying your rental car. (We brought a rental car with us from the mainland, in the interest of being able to access outcrops where and when we wanted, but each island offers a municipal bus service as well.) Reserve a space for your car on the ferry during peak tourist times. Also, be prepared to be stuck on an island for a bit (usually not more than a few hours) if the weather turns.
My family and I stayed at two comfortable, budget lodgings on the two islands. On Arran, we opted for the Lochranza Center, a field station that runs adventure and natural history programs for school groups and families. Many geology field trips base out of their facilities, as they are ideal for groups. The Center's kitchen cooks hot meals, too, which offers an inexpensive way to dine. On Islay, we enjoyed our stay at the Port Charlotte Youth Hostel, which provides breakfast each morning, and is situated atop a modest, but enjoyable, natural history museum. Of course, there are many more luxurious accommodations (hotels, B&Bs) on both islands, too. Tourist infrastructure is very well developed.
Scottish weather is notoriously fickle, so be prepared for wet weather. The good news about exploring the geology of Arran and Islay is that for the most part, the outcrops are all on the shore (Goatfell excepted), so coastal breezes keep the midges at bay.