Getting there and getting around Patagonia
by Terri Cook and Lon Abbott Tuesday, November 29, 2016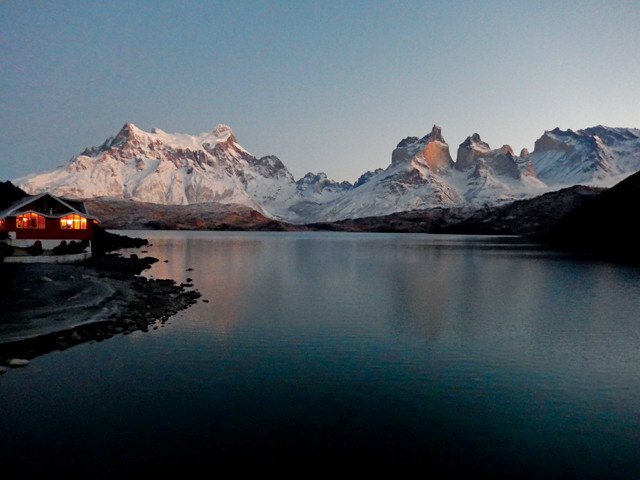 Southern Chile has two main gateways, the homey town of Puerto Natales, a 1.5-hour drive from the national park, and Punta Arenas, a small city about 4 hours' drive to the south. Of the two, Punta Arenas (PUQ) has the larger airport, which hosts regular year-round flights from Santiago on LATAM and Sky Airline, an efficient regional carrier, plus occasional flights from Puerto Montt in Chile's beautiful Lake District. Flights to Puerto Natales (PNT) only operate during the summer season. There are no direct flights from the U.S. to this region.
By far the most convenient option for getting around, including to and from the airports and the national park, is to rent a vehicle. Both airports have a small choice of car rental companies, including Avis and Europcar. There is an additional per-day charge if you're planning on taking the vehicle into Argentina. While the main roads are paved, those in the national park are not, so it's a good idea to request a vehicle with a full-sized spare tire. Road signs are in Spanish only. If you're planning on trekking and don't want to pay for a vehicle during that time, there is also regular bus service from Punta Arenas to Puerto Natales, and from there to the park. Check the website www.torresdelpaine.com for current schedules, fares and information. Admission to the national park varies by season; the current high-season cost is 18,000 pesos (about $27) per adult.
Southern Chilean accommodations vary widely in price as well as quality, from basic backpacker hostels to luxurious resorts. Booking.com offers dozens of reviewer-rated properties in each town and is helpful for finding apartments, which are often a better value than hotels.
Within the national park there are half a dozen hotels and hostels. Despite its basic, motel-style rooms and limited dining options, we recommend Hosteria Pehoé for its stunning views and very convenient location. If you're planning on trekking, the park has nine "trekking lodges" and refugios where you can enjoy a cozy bed and warm meal after a day on the trail. The park also has several campgrounds, which are typically open from mid-October through mid-March. Reservations are a must for all accommodations within the park, including camping and refugios; see www.torresdelpaine.com for additional information. Chile's currency is the Chilean peso, although dollars are also accepted.